NAME: The100, Inc., dba The Executives' Club of Fargo-Moorhead

FOUNDED: August 14, 2015

FOUNDER: Kurt McSparron kurt@the100.work

BUSINESS TYPE: ND Non-Profit Corporation

STRUCTURE: Private Membership-based Business Initiative

COST: Annual Contribution Required

MEMBERSHIP CAPACITY: 150 Business Leaders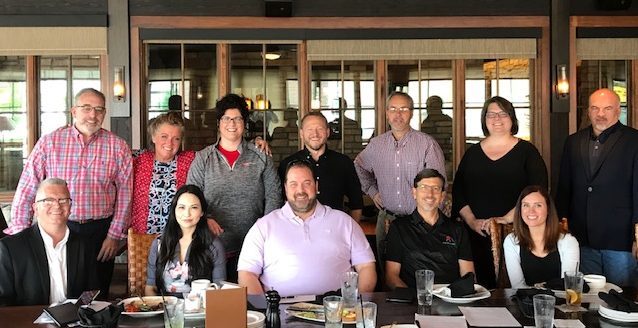 The Executives' Club of Fargo-Moorhead is the area's only Membership organization designed exclusively for Presidents, CEOs and senior-level executives. Since 2015, The Club has served as a platform for business and community leaders to build relationships, share ideas, explore new business opportunities and participate in trusted inner-circle discussions.  We invite you to join us!
KEY DIFFERENTIATORS
Our Membership list is comprised of 150 individuals, not of companies or organizations

There is no attendance obligation

There are no referrals, leads or tips requirements or expectations

Engagement is 100% personal initiative

We have no national affiliation

100% locally owned and operated

Our policies, guidelines and overall direction are determined by our Members

Simple. Comfortable. Confidential.
FARGO—Many CEOs and business owners say it's lonely at the top, but it doesn't have to be thanks to a new executive club called the100.
Founder Kurt McSparron said he was motivated to start the100 because most of the business groups in town are geared towards sales professionals hoping for referrals. He saw the need for a group that would support those at the top.
"It's a peer-to-peer development group where CEOs can support each other, share ideas, find solutions and do business directly with other owners," he explained.
Membership is by invitation-only and capped at 100 in order to limit competition among members. McSparron said the goal is to represent as many industries as possible.
"What we did was sort of create a business owners' shopping mall where everything a CEO needs on a daily basis, the group more than likely provides it, from CPAs to attorneys to marketing firms to contractors," McSparron said.