Thank you for visiting The Executives' Club of Fargo-Moorhead
Limited to 200 area business leaders and key decision-makers*,
The Club is designed exclusively for CEOs, Presidents, Founders and serial entrepreneurs to engage in conversations, discussions and workshops focused on the unique and often solitary responsibilities of leadership.
_
Founded in 2015, The Executives' Club is exclusive to Fargo-Moorhead, not affiliated with or beholden to any national association. By initiative, our Members determine our policies, our guidelines, our focus and our vision for the future.
_
* November 1, 2022: We have a limited number of open seats available. To take part in our exclusive events and discussions, please contact Kurt or visit our application page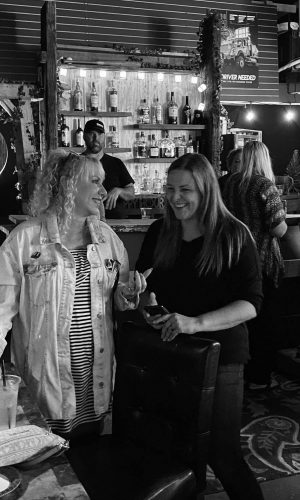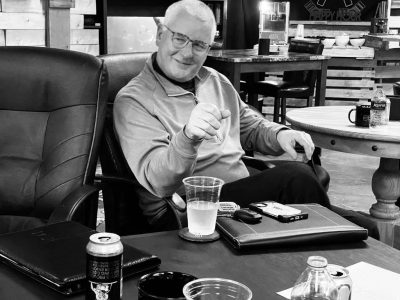 It doesn't have to be lonely at the top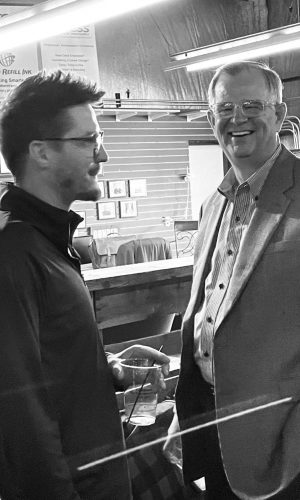 (l to r)  Image 1: Cindy Cole, President and Founder, Altel, Inc. and
Cassie Temple, Owner and Founder, Beyond Marketing | Image 2:
Ron Fuhrman, President and Founder, Liberty Business Systems | Image 3:
Ian Carlstrom, Director of Operations, dogIDs and
Jon McTaggart, Executive Consultant, Platinum Group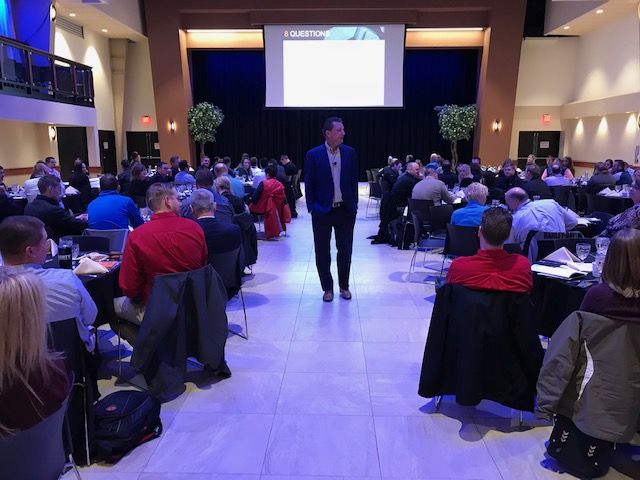 OUR PURPOSE
is simply to bring visionary leaders together for extraordinary conversations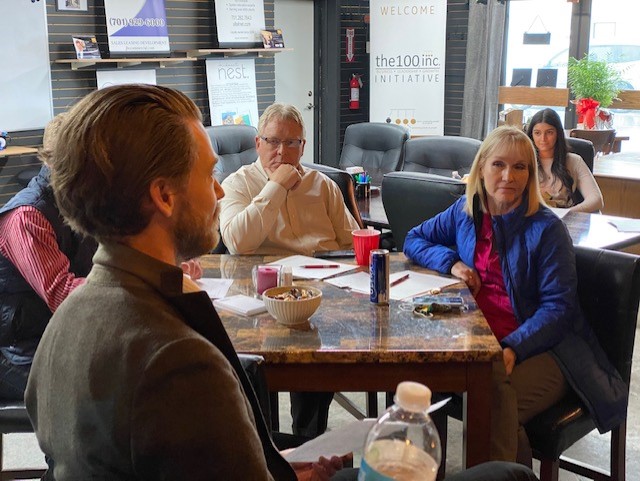 OUR MEMBERSHIP
is a list of individuals, not companies. We put people first, without exception.
~ BE UPFRONT
Our Members choose to be straightforward, honest and forthright, both with our words and our intentions. We get-to-the-point by being direct, real and even vulnerable, because we understand that vulnerability leads to accountability and is the truest source of genuine authenticity.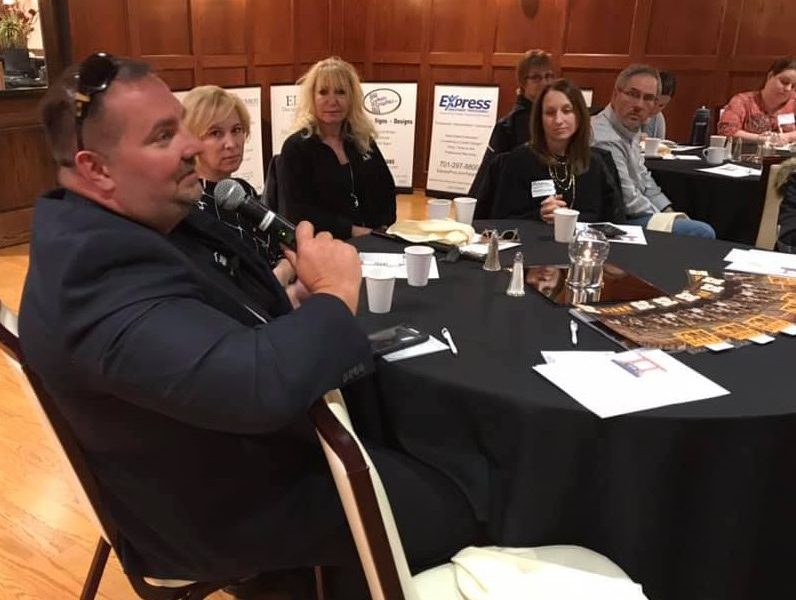 ~ GET TO KNOW EACH OTHER
We put people first, without exception. We want to hear your story and understand your why. We enter professional relationships with a mutual respect of the roads each other have traveled and an appreciation of the milestones we've reached.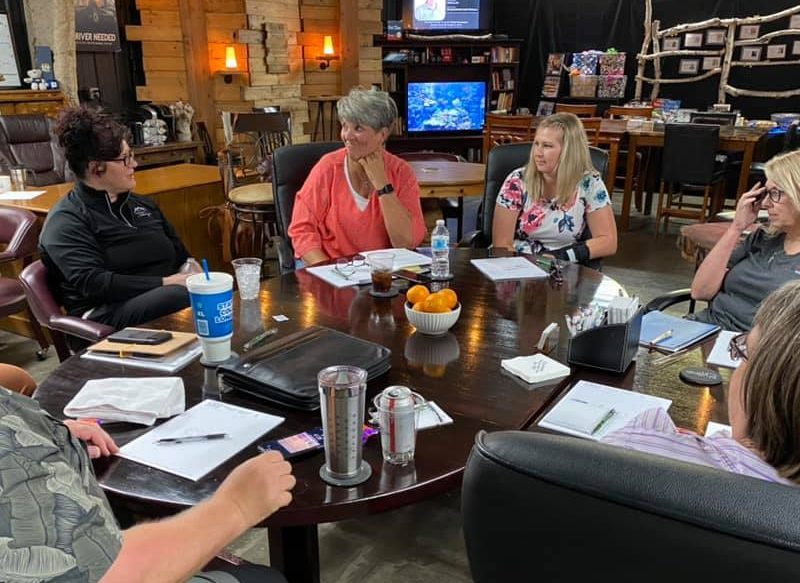 ~ LEARN BY TEACHING
There are two types of best practices: those we learn the hard way, and those we learn from others. Each day, the Members of The Club contribute of our depth of knowledge and the breadth of experience of our circle. We accept teaching as an integral responsibility of managing. If we're not teaching, we're not really leading.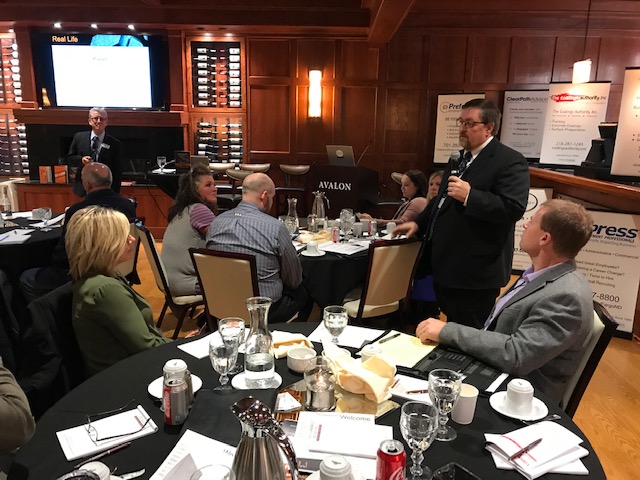 ~ CREATE BIG MOMENTS
We look for opportunities to create moments that are pivotal, empowering and defining. Many people miss these daily opportunities because they're looking through too large a lens; they're looking at the whole world, rather than their world. Our best leaders understand how to show up in the small, even mundane encounters and interactions we experience each day.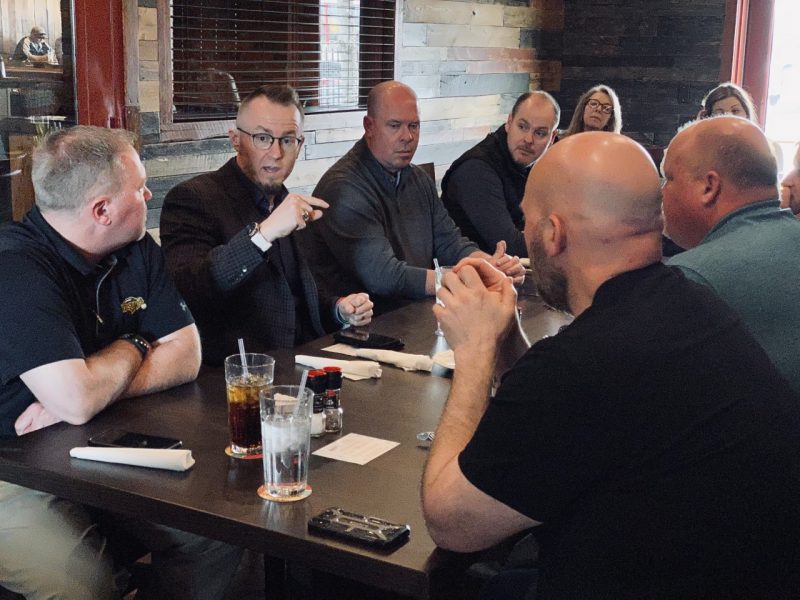 ~ LIVE INTENTIONALLY
Purpose. Fulfillment. Significance. Our Members chart a path that will impact the lives of others and make a difference in our communities. We love what we do, but understand that our jobs don't define us as individuals. Through commitment and discipline to our first 4 core values, we set a course to the 5th!
Thank you to Joe Tjosvold, Luke Steichen and the team at Chezy for the videos appearing throughout our site!