Question 1: Are you the President, CEO, Owner, Founder, Partner, Executive Director or other senior leadership position of your organization?
Question 2: Have you carefully read and appreciate our CORE VALUES?
Question 3: Is your business privately held? Not publicly-traded?
Question 4: Have you been in business at least 3-5 years?
Question 5: Are you located within 50 miles of Fargo-Moorhead?
Question 6: Are any of your local competitors already Members? 6b: Can you get along, be respectful and not bring unnecessary drama to the group?
Question 7: Although there are no attendance requirements or obligations, can you commit to a reasonable level of engagement and contribution?
Question 8: Are you open to B2B collaboration and strategic ventures?
Question 9: Are you able to refrain from "over-soliciting" your fellow Members and maintain a common-sense, mutual respect for each others' time?
Question 10: Are you comfortable with mixing business and pleasure once in awhile? 10b: Are you willing to meet incredible people and have some fun?!
---
Our Membership capacity is strictly limited, with an annual roster of 150 dues-paying Members + our 20 long-term Sponsors.
We love to welcome new faces!
The business world is constantly changing, meaning we generally have a few available seats (or a short wait list).
Please, join us!
These above questions are guidelines, not requirements. Each individual application is reviewed, applicants history and community-involvement are considered, a one-on-one coffee meeting may be requested and, often times, applications will go to our Leadership Council for recommendation and approval. "Personal Memberships" may also be considered for retired executives and/or exceptional individuals, business and community leaders not necessarily meeting all of the above guidelines.
This Club is 100% initiative. By that, we mean that it's designed for decision-makers and executives with busy schedules. There are NO obligations or requirements for participation or engagement.
100% GUARANTEE: You will get out of The Club exactly what you put into it
Membership includes…
personal + business listing at our site

daily private Facebook group discussion
weekly email newsletter The Weekly
weekly lunch invitation wednesdays 12to1

monthly roundtable invitation

quarterly social invitation
exclusive Member Connect program
unlimited opportunity!
Active Members: Renew your Membership any time with secure payment links below.
Membership is always just $1/day (or less, with longer commitment), but we understand that your organization may have seasonal highs and lows or other financial considerations. Member can now renew their Memberships and contribute to The Club at any time throughout the year.
Select a 1, 2 or 3-year commitment and the additional time will simply be added to the end of your current Membership term. Secure your position in the group, save a few dollars and help our Club to grow. Thank you!
---
1 YEAR CONTRIBUTION
365 days at $1 per day
---
2 YEAR CONTRIBUTION
(save $30)
---
3 YEAR CONTRIBUTION
(save $95)
The 100, Inc. is a North Dakota Non-Profit Corporation, doing business as The Executives' Club of Fargo-Moorhead. ND Secretary of State ID# 40, 719, 700
---
As Founder, I am personally committed to the professional success and personal fulfillment of our Members and available to them 365 days per year.
My contribution to this organization is a deep network of friendships and associations with many of the area's best business leaders and my desire to make those connections to you and your organization.
Please schedule a visit. Use my Calendar to find a time for us to visit. Let's talk about your projects and who you need to meet to move each of them forward.
Thank you.
Kurt McSparron | 701-541-1073 call or text anytime | kurt@the100.work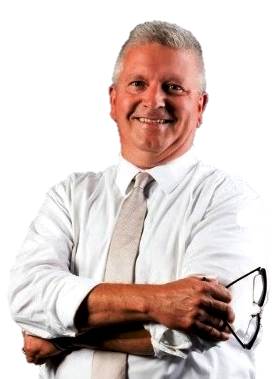 Or, we invite you to apply for Membership!
Application does not guarantee Membership approval.
If the application form does not appear on your mobile device, scroll to the bottom of the screen and switch to the desktop version.
If you have questions, please contact Kurt at 701.541.1073 or kurt@the100.work.
thank you!
Kurt J McSparron, Founder