CLICK the MEMBER'S NAME to open their full profile
Notes
the100,inc Media Sponsor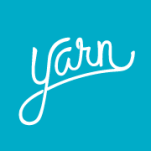 Rob has been behind a lens since the age of 12 when he held his first film camera. At age 15, Rob took out a loan to buy video equipment and start his first business shooting wedding videos.
With over 13 years in the marketing industry, a graphic design degree, and multiple roles leading production for large agencies, Rob's experience and passion for film are the heart of Yarn. When he isn't creating, Rob can be found hitting the slopes of far away mountains with friends or watching Arrested Development.
Rob currently resides in Fargo, ND with his wife Ali and their dog Petra.
Specialties: Storytelling, branding, directing, cinematography, scripting, animation, identity, production. 2017 recipient of 4 ADDY Awards
Categories:
active Member,
Executive Events attendee,
Executive Events panelist/speaker/sponsor,
Promotional Sponsor