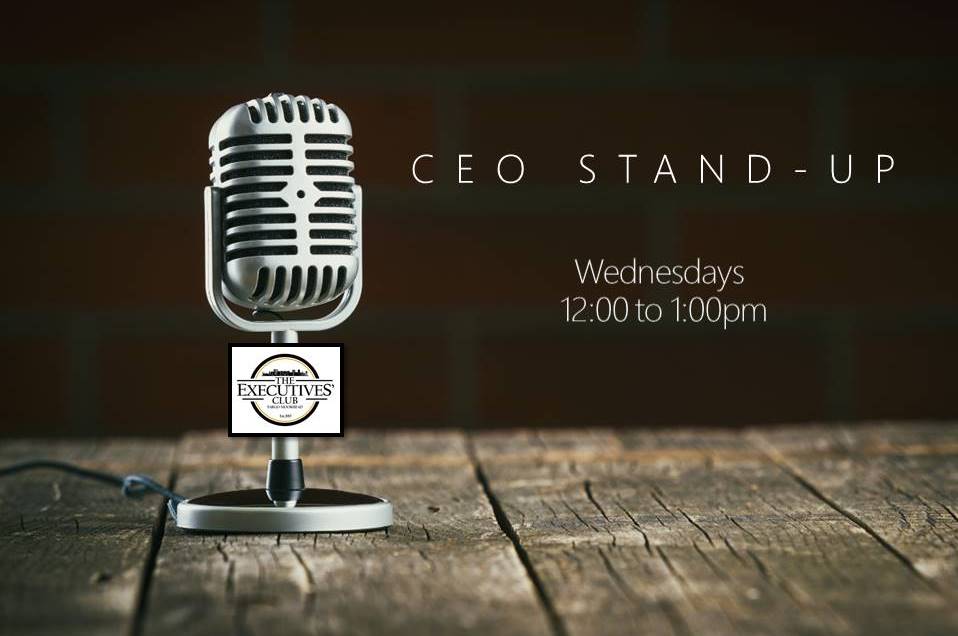 Each Wednesday, Members of The Executives' Club gather from 12:00 to 1:00pm to share a casual weekly lunch, share business insights and hear stories from fellow Members.
CEO STAND-UP is an opportunity for any Member to suggest topics for discussion, make a pitch or presentation, reserve a date to lead the conversation and, simply get to know each other better.
Since 2016, we've hosted nearly 400 Wednesday lunch conversations, making this our Club's longest-running and most widely-attended Signature Program.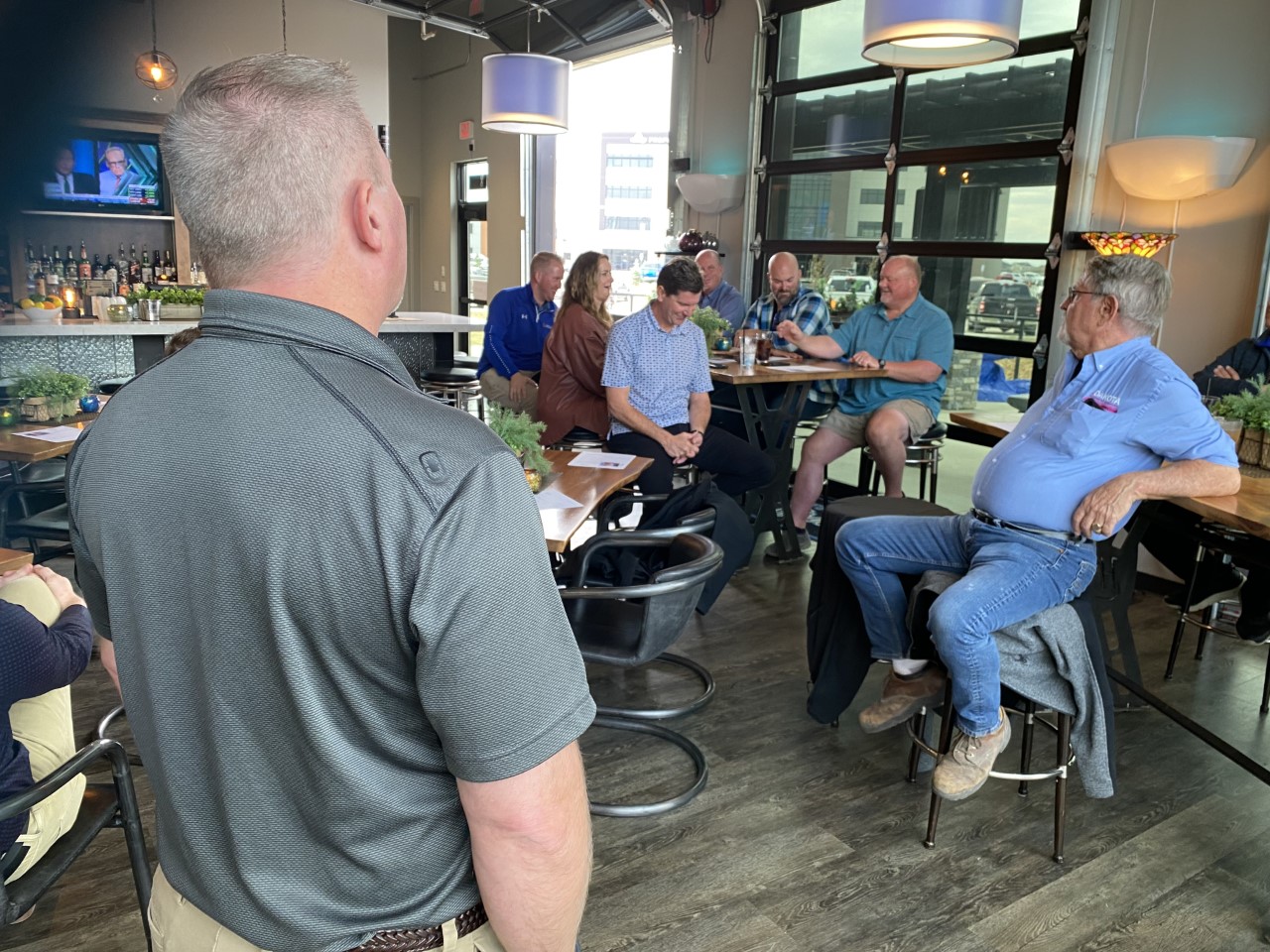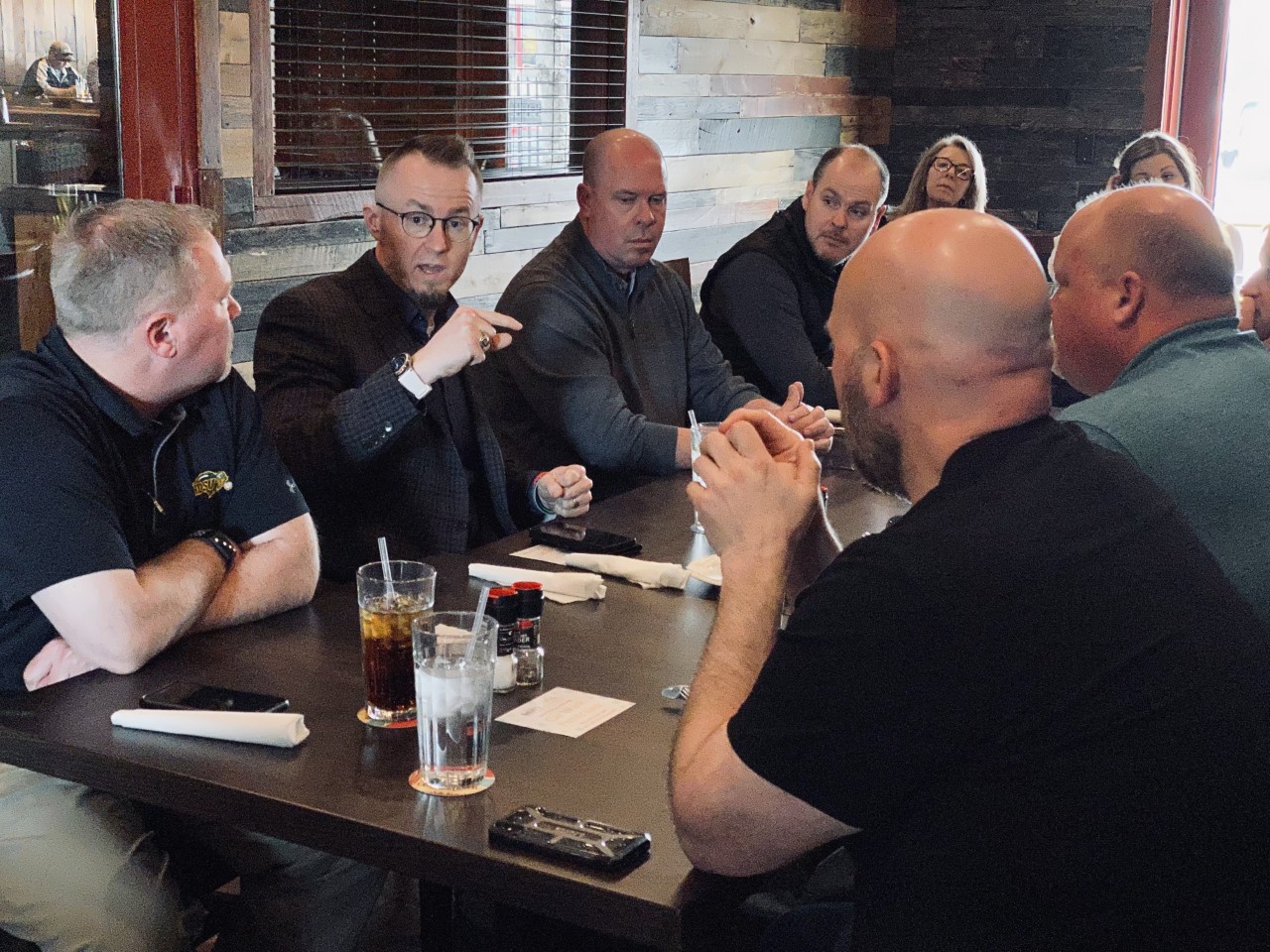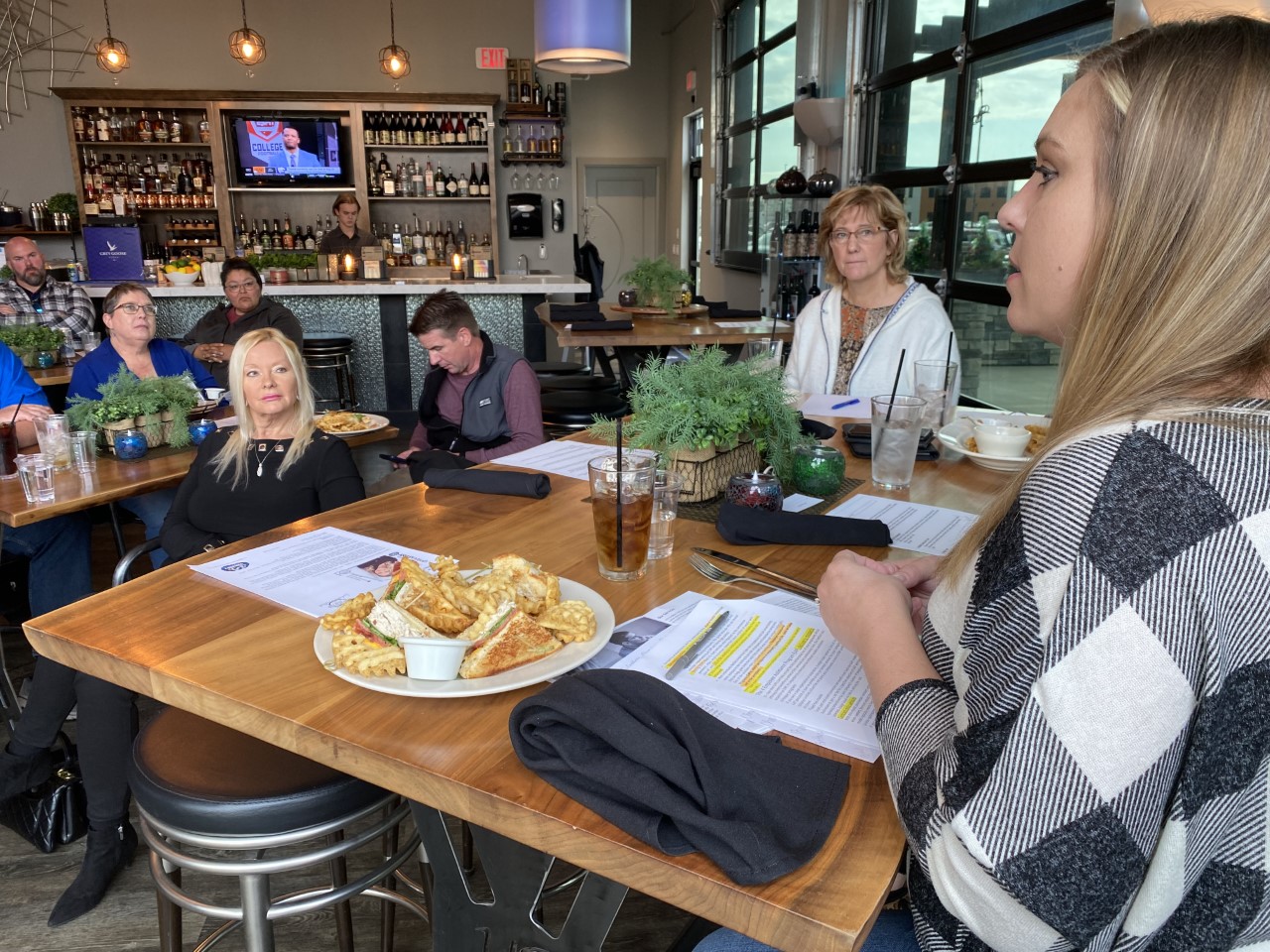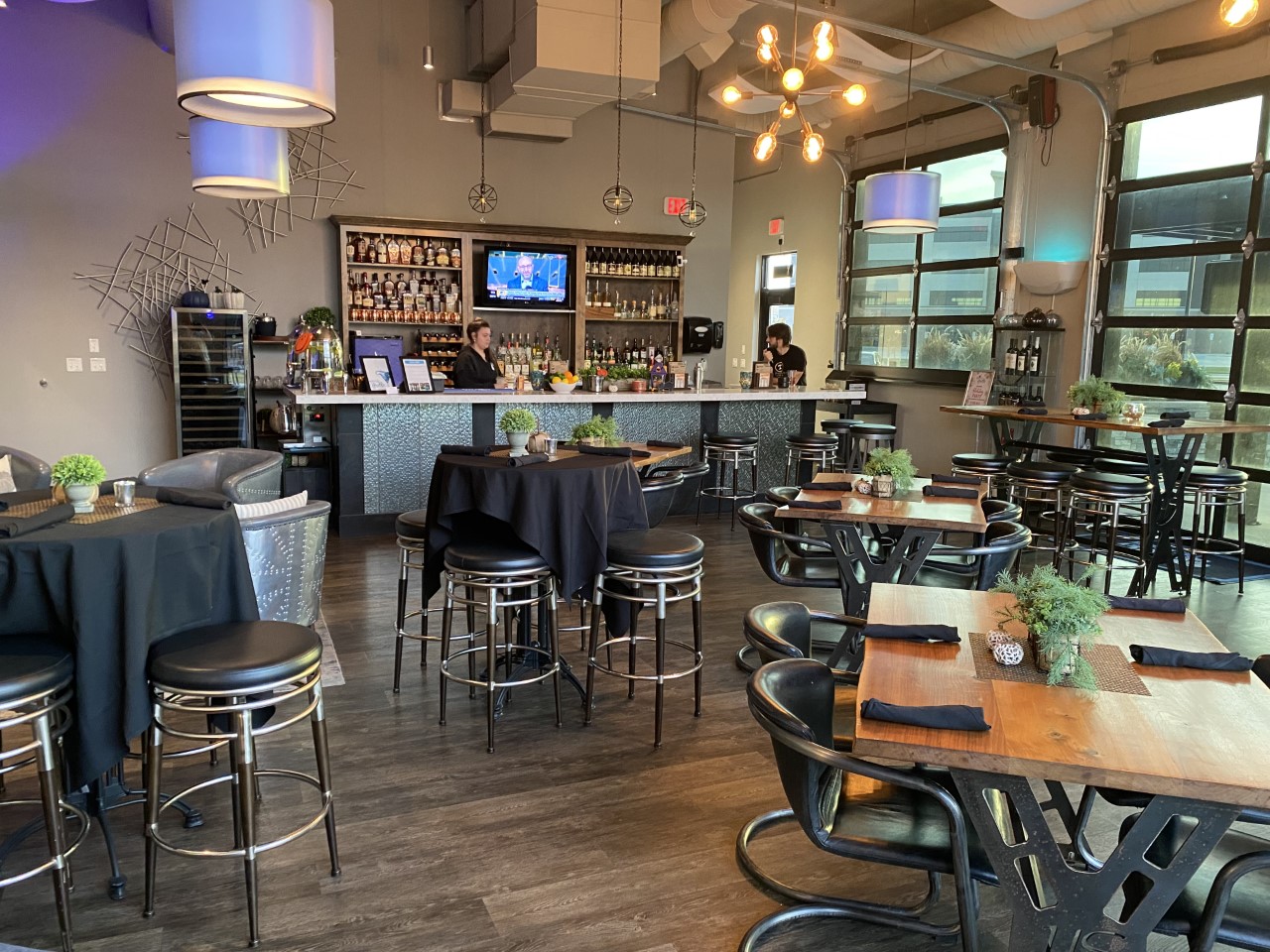 CEO STAND-UP is an open-forum; an opportunity for Execs' Club Members to 'step outside their comfort zone' perhaps, and lead a C-level conversation or presentation on any topic of their choosing.
Discuss a book, an article; make a new business pitch or investment opportunity; or, delve deeper into the personal side of leadership.
The mic is yours.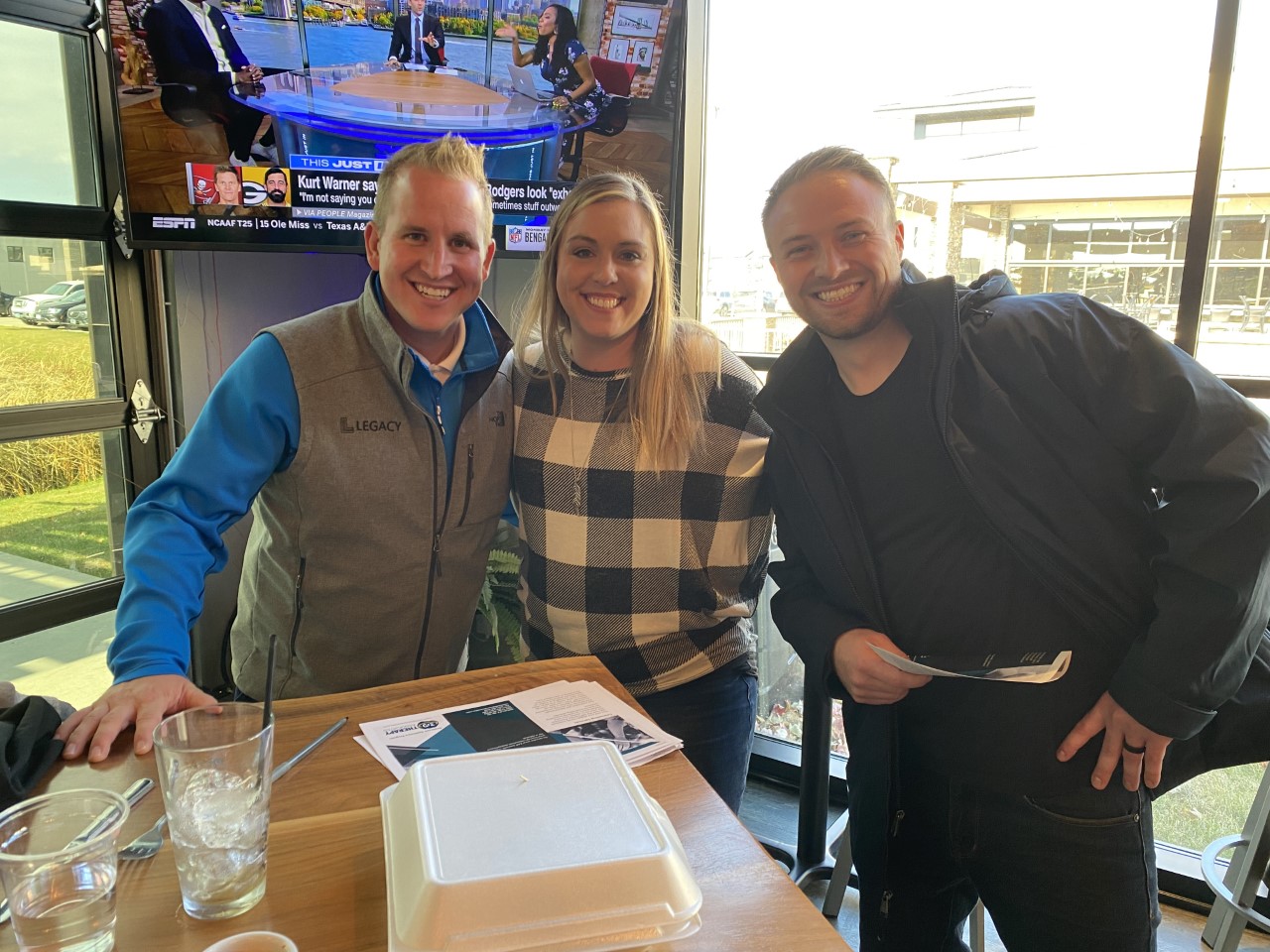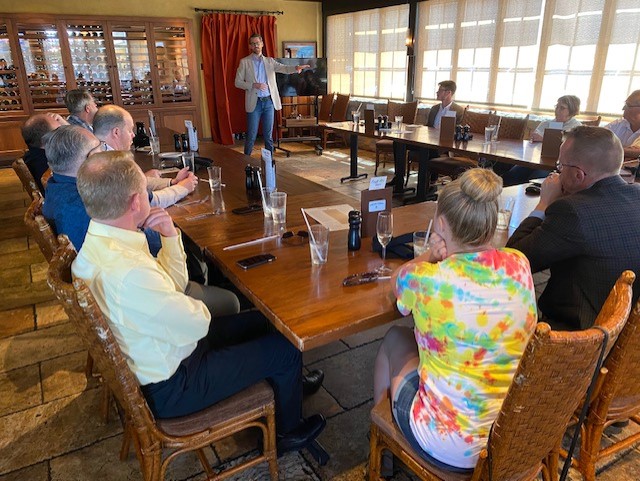 Please visit our private Facebook group or watch for your weekly Member email for details of each CEO Stand-Up event. Many of these business presentations can also be viewed remotely from our FB group. If the topic is of a more in-depth or personal basis, you must be on-site to participate.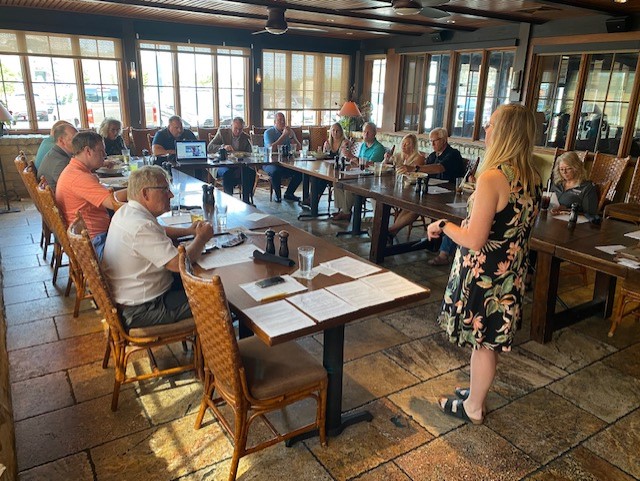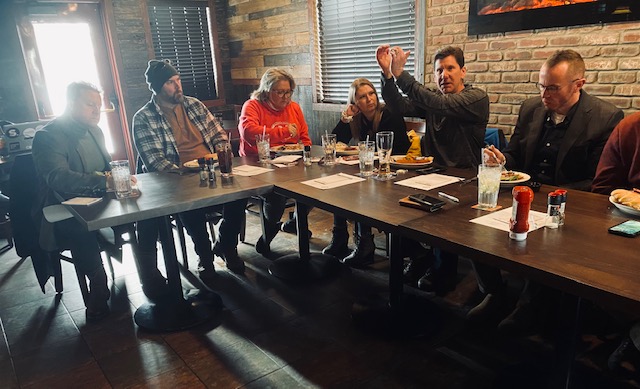 Jim Buus, President, JBC Commercial Real Estate, and David Dietz, President, Preference Employment Solutions, share the value of our longest-running Signature Program, our Wednesday lunch