Thank you for your interest!
We're honored that you've taken the time to learn more about, what we believe to be, the most trusted collaboration of business leaders in the Fargo-Moorhead-West Fargo area!
The Executives' Club of Fargo-Moorhead, the100, inc. takes great pride in allowing our Members to control the destiny of our organization, by suggesting topics for our events, generating new ideas for community involvement and referring the area's  best business leaders to join us. With no national bureaucracy determining our direction, we are free to initiate projects, collaborate with other business organizations and update our policies at any time, without interference or hesitation.
This makes us a unique business organization, together with other fundamental principles:
I have dedicated myself to the growth and prosperity of the100, inc. full-time, meaning I am available to you every day and at all hours, if necessary. Your annual Membership, in addition to the unlimited networking opportunities, has bought you a full-time "executive assistant", in that I am available for one-on-one confidential meetings, professional introductions and referrals and to offer an outsiders perspective to your organization for ideas, feedback and suggestions.

Our collaborative commitment is to see that no Member of the100, inc. be forced to downsize, layoff, liquidate or close your doors while actively enrolled in our initiative. This organization was designed as an "Executive's Resource Network", meaning that everything you need to own, operate and grow your organization is available within our Membership. While Members are not, in any way, obligated to purchase from other Members, we pride ourselves on having the best privately-held business products and services providers in the FMWF area, along with a stellar group of area non-profits and influential leaders. We are here when you need us!

the100, inc. is 100% initiative, meaning you will get out of it exactly what you put into it. There are NO attendance requirements. NO leads, tips or referrals requirements. Members are encouraged to attend our hosted public and private events, but are required to attend none.
your name will be added to a waiting list for consideration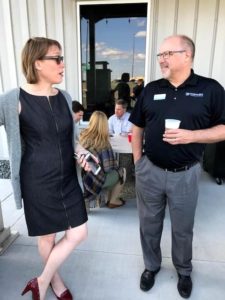 the100,inc. is a stellar collaboration of Fargo-Moorhead area Presidents, CEOs, Owners and Business Leaders from all industries, of all sizes and all business structures, for-profit and non-profit.
It is an intentionally diverse assembly of top-level executives with a desire for experience-based knowledge, unbiased feedback, fresh perspectives, peer-level networking and early insight to projects and new ideas.
The Members of the100,inc. are dreamers, who understand the risk, thrive on the responsibility and celebrate the success of our fellow entrepreneurs. We appreciate our liberties and give back to our community with leadership, mentorship and volunteerism.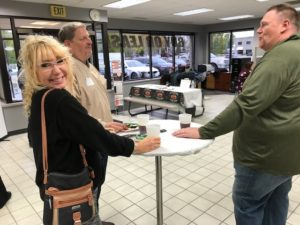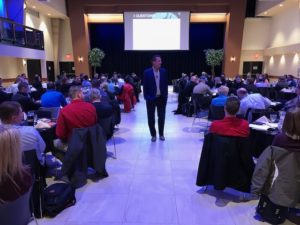 the100,inc. is a 100% business initiative, providing opportunities to network with area business leaders; to share new and innovative management strategies; to promote yourself and your organization in a diplomatic circumstance; share best practices and learn executive solutions with those who've "been there, done that".
the100,inc. provides tools necessary for the daily performance of your business. Our Membership roster is a CEO's Shopping Mall, an executive resource network of business products and services necessary to successfully own, operate and grow your organization. Our Member businesses are privately-held, locally-owned and have a reputation for excellence.
We host regularly-scheduled events for both Members and non-Members on a weekly, monthly, quarterly and annual basis, for the sole-purpose of helping leaders to lead better.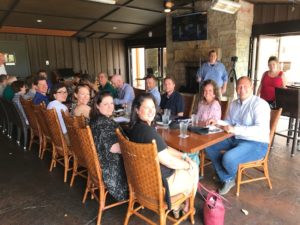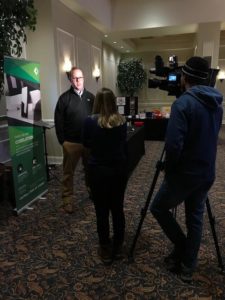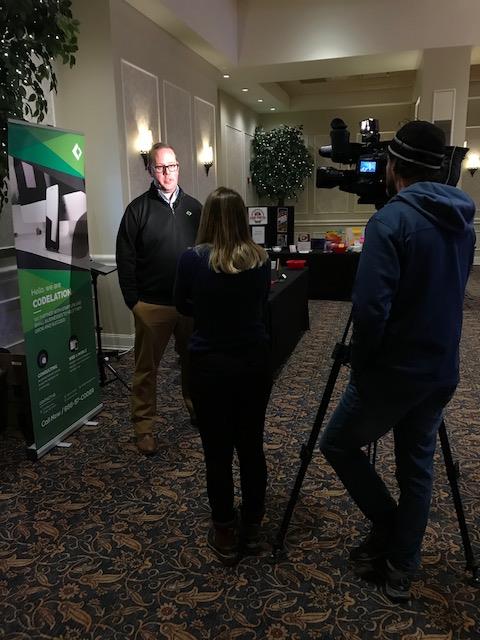 Business leaders join the100,inc. to gain the collective wisdom and multiple perspectives on operational issues through private Member-to-Member discussions, as well as open-forum, unbiased presentations.
They join to gain valuable information, knowledge and insight from other experienced CEOs.
They join to save time and money doing business directly with the owners and key personnel in a zero-pressure, "we're-here-when-you-need-us" atmosphere.
They join to understand how to avoid the common pitfalls, leadership mistakes and unexpected roadblocks of organizational growth.
They join to have fun, with no requirements or expectations!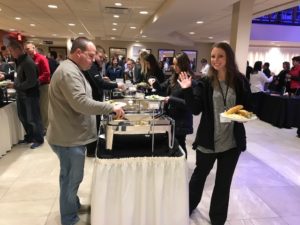 FARGO—Many CEOs and business owners say it's lonely at the top, but it doesn't have to be thanks to a new executive club called the100.
Founder Kurt McSparron said he was motivated to start the100 because most of the business groups in town are geared towards sales professionals hoping for referrals. He saw the need for a group that would support those at the top.
"It's a peer-to-peer development group where CEOs can support each other, share ideas, find solutions and do business directly with other owners," he explained.
Membership is by invitation-only and capped at 100 in order to limit competition among members. McSparron said the goal is to represent as many industries as possible.
"What we did was sort of create a business owners' shopping mall where everything a CEO needs on a daily basis, the group more than likely provides it, from CPAs to attorneys to marketing firms to contractors," McSparron said.