Identity
the100, inc. offers CEOs, Presidents, owners and executives valuable networking opportunities and unique leadership dialogue through a limited Membership, non-profit business organization.
Problem Worth Solving
Business leaders tell me that they "need to get out there more". They struggle to find time for networking and development. They don't necessarily need to meet more people; they just need to meet the right people. They need to know the owners of companies that provide products and services necessary to own, operate and grow their business. They need to continually sharpen their leadership skills, but they don't necessarily want to commit to a strict educational schedule. Their time is valuable and they need networking or social outings to have a great potential for return or collaboration.
Our Solution
the100, inc. provides a platform to; promote your business directly to other business owners (the decision-makers); support local entrepreneurs; celebrate the success of fellow job-creators; find commonality with and learn from other experienced business leaders, with no mandatory participation and a minimal investment.
Our Target Market
Our target Member is the private business owner with 5+ years in operation; a desire to grow the organization; a reputation for integrity, humility and good business practices; based and operate within 60 miles of Fargo, ND.
The Competition / Collaborator
Our primary competition for Membership is from other business groups and organizations. Many of them…
focus on advocacy and public policy – the100, inc. does not
are dominated by management, sales and/or "non-owner" personnel – the100, inc. is not
require meeting attendance and "lead-gathering" or referrals brought in – the100, inc. does not
focus strictly and intensely on leadership development in a structured format – the100, inc. does not
have a large financial investment and time requirement – the100, inc. does not
allow Membership from nearly all applicants – the100,inc. does not
do not have a full-time Member liaison – the100, inc. does
the100, inc. is working to build collaborative relationships with the Fargo-Moorhead area business organizations and non-profits. We offer a certain number of complimentary Memberships to other business-related groups.
Sales Channels
Membership sales: The majority of original Members came from relationships and connections from a previous position of the Founder, Kurt McSparron. New Members since, have come by referral from other Members, word-of-mouth, attendance at our Executive Events and from our website. Membership is currently limited to a total of 210 ( the100, theAg100 and Associate Members), therefore,  sales channels for Membership are limited as well.
Executive Events sales: Our monthly Executive Events series is marketed to all business owners in the Fargo Moorhead area. Our primary sales tools are; Mailchimp email @ 950 contacts; Fargo Inc! business magazine @ 8000 mailings and social media targeting through Facebook and LinkedIn.
Marketing Activities
We reach our Members daily through our website (the100.work), a private Facebook group, and our Founder's open calendar (where Members are encouraged to make appts, schedule calls, meetings etc).
We connect weekly with a Wednesday Member Lunch (generally at a Member-owned restaurant).
Monthly, we host a high-level Q/A discussion at our Executive Events series. These are luncheon or breakfast sessions, where a 3-5 person panel of Members lead a topic discussion with an average of 40 area business owners in attendance.
On a quarterly basis, we invite our Members + spouses and employees to a "no-agenda" Member Social hosted by one of our Members at their location.
Revenue
Members invests $1/day for 365 days of Membership
Gold Members invest $2,500 for 10 years of Membership + Sponsorship benefits
Executive Event tickets are $50 non-Members and $30 Members
Milestones
the100, inc. was formed on August 15, 2015 with Member #1
officially launched on January 1, 2016 with 70 Members
Member #100 was added on May 31, 2016
we've enjoyed an 80+% renewal rate in our first year of Membership renewals
the Ag100 was added in the fall of 2016 and currently has 25 Members (seats filled by the fall of 2017)
we celebrated 1 year of our Executive Events series in April of 2017 (attendance at these events has been as high as 95 and as low as 25, with an average around 40 per event)
Team and Key Roles
Kurt McSparron | founder and president
Advisory Board
(current)
Todd Fisher | business equipment and finance
Barry Dresser | marketing
Josh Christy | technology
Mark Giddings | accounting
Guy Nelson | manufacturing
Deb Jaeger | business services
Cindy Cole | communications
Jodee Bock | coaching and development
(past)
Jim Buus | real estate
Harlan Goerger | coaching
Aaron McWilliams | manufacturing
Partners and Resources (Member contributions)
Fargo Inc! | promotional sponsor
Yarn Media | video production
My Professional Concierge | hosting services
Custom Graphics | signage
UPS Store | printing
Avalon Events Center | discount facility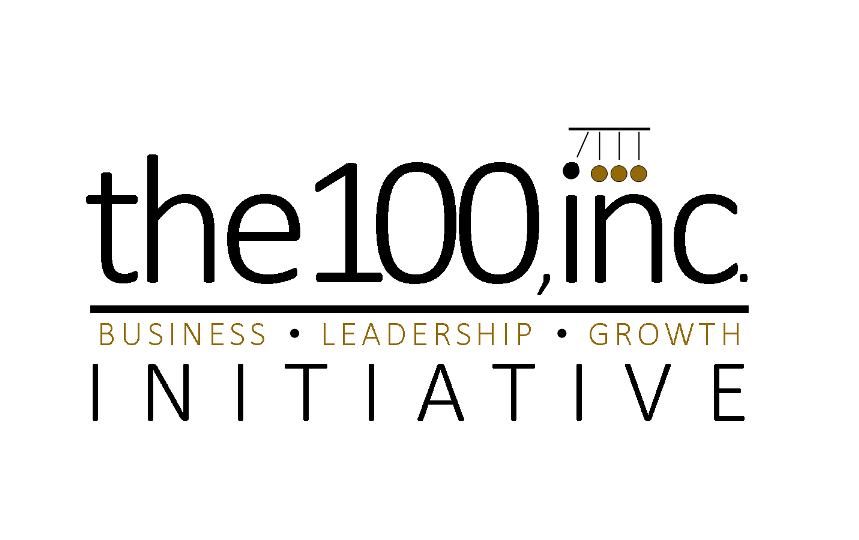 in·i·ti·a·tive  [iˈniSH(ē)ədiv]
NOUN:
1. the ability to assess and initiate things independently   
synonyms: 

self-motivation · resourcefulness · inventiveness
2. the power or opportunity to act or take charge before others do:
3. an act or strategy intended to resolve a difficulty or improve a situation; a fresh approach to something  
synonyms: 

plan · scheme · strategy · stratagem · measure
4. (the initiative) 

a

procedure

by

which

a

specified

number

of 

voters

may

propose

a 

statute,

constitutional

amendment,

or 

ordinance,

and

compel

a 

popular

vote

on

its

adoption.
ADJECTIVE:
5. of

or

relating

to

formal

admission

or

acceptance

into

a

club

or 

other 

group
6. serving

to

set

in

motion

or

initiate;

introductory;

beginning:
with gratitude,
Kurt McSparron, Founder and President
kurt@the100.work | 701.541.1073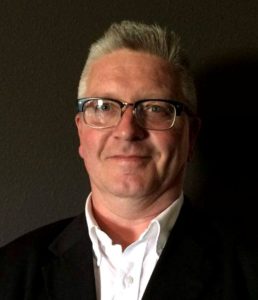 1) high-level networking
weekly lunches at Member-owned restaurants
quarterly Executive Events at the Avalon
quarterly Member Socials at Member businesses
Member to Member introductions
2) leadership development
Meet the Fargo-area's best business executives
discuss best practices
share solutions
develop ideas
create collaborations
4) business stability or traction
achieving or maintaining well-managed, sustained growth
no downsizing or unwilling closures by Members
getting the right people in the right seats
implementing proven processes
5) increased profits/reduced costs
additional revenue through sales to Members
decreased costs through savings from Members
discovering hidden profits
saving time
avoiding the "rabbit-holes" from others' experiences
6) owner wellness = company wellness
attitude
communication
focus
inspiration
7) have some fun!
we celebrate success
share experiences
we learn from and sometimes, laugh at mistakes
"How do I get the most value from my Membership in the100?"
"Kurt, what are other Members doing to get their return on investment?"
the top 10 initiative actions
simply clicking "like" puts your name in front of other Members.
Also, post your own promotions, events or business questions. Remember, only our Members can see our private page. If you're not on Facebook, give me a call and let me help you get started.
2) contact me everyday, for introductions, ideas or solutions
Those introductions lead to interaction with other Members.
Having a situation?…let me know if i can help (or find someone who can).
(obviously, the more that you're in the front of my mind, the more that i'm promoting you to the other Members)
3) make time for our weekly Wednesday lunch. 12-1pm
usually 5-10 Members show up each week and we casually get to know each other. Locations are updated on our Calendar page and on Facebook.
4) make time for our monthly executive events
Each quarter, we will host a 3hr "Best Practices" breakfast event at the Avalon, a 2hr specific topic luncheon at the Avalon (both events open to the entire F-M business community) and a 2hr Members-only social event (just for fun).
5) be a panelist/featured speaker at our executive events
The panelists are always our Members. You get a free opportunity to promote yourself, your business and give back to the group. I am looking for panelists and topics for our 2017 line-up.
6) Host a Member Social at your business
7) Host a 5-10 Member presentation event
8) Host an Open House at your business
9) reach out to our Members for consultations
10) share ideas and suggestions to grow our project
So far, we have had Members form partnerships, collaborate on projects, secure large accounts, as well as save time and money by taking advantage of this network!
I'm trying everyday to put out a buffet of the best businesses and owners in the area…but you have to come up and grab your plate!
As project founder and director of the100, i'm given the humble distinction of meeting many of our areas best CEOs, Presidents and business owners on a daily basis. From the most successful, long-standing businesses, to the struggling, striving and growing ventures, I'm available for each of our Members, to…
answer everyday questions
make time-saving referrals
make valuable introductions
illustrate common challenges
develop profitable ideas
and discover practical solutions to their business issues
…through our experienced network of owners and serial entrepreneurs.  As Members of the100, you have, essentially, hired me for 1 year as a "go-to" resource and a business support officer, to add more time to your schedule and more profit to your bottom line!
THANK YOU…sincerely to each you and keep the ideas coming!
Kurt McSparron, founder