CLICK the MEMBER'S NAME to open their full profile
Notes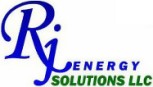 You can contact RJ Energy Solutions LLC for building energy, saving and comfort solutions consulting services. After all, we have over 50 years of combined experience in the industry. We issue the Certified Building for Energy's Section 45L and 179D federal tax credits.
I started out 34 year ago in  US Air Force pursuing the Heating/Cooling/Refrigeration and Energy Savings industry. Twenty of the those years were in the corporate world in filling positions as a field technician to  Area General Manager. It's been 3.5 years ago I decided to break away and start my own business. Which was by far the best decision I've made with no regrets.
My secret  for success, "find your passion and following it and never stop learning as you go".  
My wife's name is Lisa, I've got a daughter Jessica who lives in Tampa Bay and my son Josh lives in Minot. 
Categories:
active Member,
Executive Events attendee,
Executive Events panelist/speaker/sponsor