listed below by Member's date of enrollment, from 08.14.2015

click the Members' name or image for contact information

click VIEW ALL to see the complete list of names only

scroll the RIGHT COLUMN for alphabetical list by first name
Biographical Info
Jim is a Fargo, ND native and graduate of North Dakota State University. He has enjoyed a nearly 30-year career in a variety of community development and commercial real estate ventures. He was affiliated with Fargo based GOLDMARK Commercial, the largest commercial brokerage firm in the region, for 23 years concluding his tenure there having served as President and Managing Broker. In late 2019 he started JBC Commercial Real Estate.
In his free time Jim and his wife enjoy spending time with friends and family at their lake home, traveling and NDSU athletics. He is also involved in a variety of business ventures and community involvement. He currently serves on the boards of Greater Fargo Moorhead Economic Development Corporation, NDSU Research & Technology Park, 701 Angel Fund and the City of Fargo Tax Exempt Review Committee.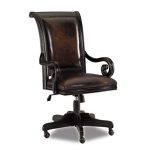 Members by first name, A to Z
companies headed/partnered


---
---
Allen Ralston
Empower Digital Marketing
---
---
Beverly Boone
Boone Charitable Foundation


---
Stutsman Title
Richland Title
Barnes Title
Lakes Title


---
---
Limo Leader, Inc
Fastball Productions
Red Rover Send Someone Sober on Over


---
---
Erik Jacobson
SA-Fargo/Moorhead
EJ- Contract Employment
Blue Line Walleye Tournament


---
Gail Nelson
H. Goerger & Associates
Hot Rods by HG, Inc.


---
Heather Aal
---
---
Dovetail Development, LLC


---
Asset Management Group, Inc.


---
Landon Vogel
JBL Properties, LLC
Bortnem Family Limited Partnership


---
Maren Gamer
Merrill Financial Advisor


---
Hammer Consulting
Hammer Industries
Lachowitzer Investments


---
---
---
---
---
---
---
Pete Christopher
Lake Agassiz Habitat For Humanity


---
---
The Cabinet Authority, Inc.


---
---
---
Sinner Bros. & Bresnahan Farm
---
---
---
---
---
---
National Hospitality Services
---
---
---
Shelley Lenz
Killdeer Veterinary Clinic
State Avenue Veterinary Clinic
Ometepe Veterinary Clinic
Sustainable Vets International


---
---
STORM Training & Consulting, LLC
---
---
---
PAST MEMBERS – Thank you!
---
Dave Dietz
Julie Belch
Jeff Frey
Lonnie Laffen
Cami Lee
Jake Joraanstad
Ryan Aakre
Dale Leslie
Jon Haug
Josh Green
John Haley
Shawn VanEnk
Todd Funfar
Don Fischer
Corey Heiser
David Karels
Zane Erickson
Keith Bergseth
Brenda Podetz
Jess McLaughlin
Chad Weisgram
Billy Phillips
Craig Roath
Ryan Botner
Shane Geisen
Ray Kotchian
Renae McArthur
Ned Halilovik
Greg Gebeke
Jeremiah Johnson
Josh Gilleland
Randy Klassen
Ryan Ottis
Cameron Wischer
Rick Harpestad
Dan Norwood
Neal Johnson
Perry Peyerl
Jeff Thomas
Jim Heyer
Brian Rinke
Marcus Benoit
Tim Landis
Brian Meyer
Tim Beaton
Jesse Faul
Steve M Scheel
Tom Shorma
Brad Jacobson
Kelly Blilie
Dan Altenbernd
Mike Clevenger
Jason Gehrig
Terry Loomis
Teresa Lewis
Angie Searls
Wayne Bradley
Paul Hannaher
Chad Guttormson
Allan Ralston
Heather Aal
Judy Gartner
Travis Beauchene
Brandi Youngmark
David J Chapman
Jarrod Nyland
Rick Stenerson
Molly Rohrer
Vince Wuebker
Jani Skala
Ross Almlie
Mark J Lindquist
Edd Goerger
Andy Rodgers
Jim Hamel
Chris Lange
Kristi Ulrich
Andy Draeger
Larry O'Brien
Guy Nelson
Ty Ford
Nick Horob
Lonnie Pederson
Andrew Abernathey
Brian Kalk
Eric Miller
Joe Heilman
Ken Storm
Neil Blanchard
Jorin Johnson
Nicole Seaberg
Dan Hicks
Alex Vasichek
Ryan Keel
Deb Balzer Plagemann
Mike Troje
Steve Koep
Dave Batcheller