Biographical Info
Jessica is passionate about her work and committed to working in her clients' best interests. As a trusted financial advisor, Jessica has great skill in offering valuable advice to customers to help them achieve their goals. She takes great pride in building strong relationships with customers and getting to know them. Helping her clients succeed is the most rewarding part of her job. "I believe banking and finance go beyond the numbers and that in my profession I can make a positive difference in people's lives," she says.
During her 17-year tenure in the industry, Jessica's clients have referenced her as open minded, solution driven, knowledgeable, and strategic; "An excellent person to have on your side to link all of your business and financial needs together."
Active in the community, Jessica volunteers her time on the board of directors of the American Lung Association of the Upper Midwest (ALAUM), the Plains Art Museum, and TNT Kids Fitness. She has also served the community in various capacities with the United Way of Cass-Clay. Jessica is a Certified Financial Planner, holds a master's degree in business (MBA) from North Dakota State University and a bachelor of science in finance from Minnesota State University Moorhead.
Jessica lives in Horace, N.D., with her husband, Bill, their two children, and a crazy Doberman named Red. In her free time, Jessica enjoys reading, gardening, fitness, and spending as much of her summer as possible at the lake.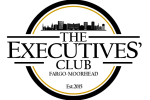 A VERY SPECIAL THANKS to these Members for their generous contributions…

LEGACY Lifetime MEMBERS:
Debra Asp

Mark Giddings

Darcy Pope-Fuchs

Harlan Goerger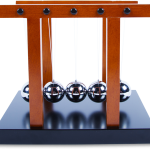 PLATINUM Lifetime MEMBERS:
$5,000 contribution
Beverly Boone

Matt Lachowitzer

DJ Colter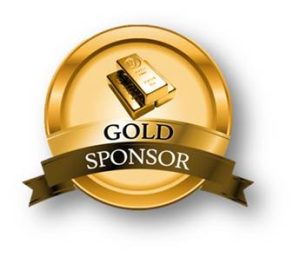 GOLD Sponsor MEMBERS:
$2,500 10yr contribution
(Limited to 20 active Members)
Ron Fuhrman
Todd Fisher
Zach Paxton
Scott Thuen
David Dietz
Jim Buus
Cindy Cole
Tim Eissinger
Rachael Boyer
Don Arvidson
Bill Erickson
Michael Johnson
Sylvia Lunski
Dan Cash
Sandra Vigen
Shelle Hagen
Miranda Burfeind
Sarah Koustrup
Susan Hozak
Maddie Craig

EXECUTIVE Sponsor MEMBERS:
$100/mo or $1,000/yr contribution
Josh Christy
Stu Stockmoe
Matthew Chaussee
Lisa Bortnem-Wiser
Cheryl Bergian
Landon Vogel
Cassie Temple
Jon McTaggart
The Executives' Club was founded on the morning of Friday, August 14, 2015, in downtown Fargo, North Dakota, with these individuals joining us on the following dates…
WES HENRY 08/14/15

Barry Dresser 08/17/15

JOSH CHRISTY 08/17/15

Don Grande 08/17/15

Dean Vollmer 08/18/15

RON FUHRMAN 08/18/15

Doug Johnson 08/18/15

Wayne Bradley 08/18/15

Paul Hannaher 08/20/15

DEBRA ASP 08/21/15

Ben Meland 08/21/15

Julie Belch 08/21/15

Neil Blanchard 08/21/15

TODD FISHER 08/24/15

Jeff Frey 08/24/15

Guy Nelson 08/24/15

Lonnie Laffen 08/25/15

Jeremiah Johnson 8/25/15

MARK GIDDINGS 08/25/15

Jim Kasper 08/25/15

Jon Kungel 08/26/15

TOM KADING 08/27/15

NOLEN BERTSCH 08/27/15

Cami Lee 08/27/15

Jake Joraanstad 08/28/15

Harlan Goerger 08/28/15

RICK BERG 08/28/15

Patrick Emerson 08/28/15

DARCY POPE-FUCHS 9/03/15

Jorin Johnson 09/01/15

BOB GIBB 09/02/15

KRISTI LARKIN 09/03/15

ZACH PAXTON 09/03/15

Steve Koep 09/03/15

Vince Wuebker 09/09/15

SCOTT THUEN 09/10/15

Josh Green 09/09/15

KEVIN JOHNSON 09/09/15

DAVID C. DIETZ 09/11/15

Jon Haug 09/11/15

MIKE GRAHAM 09/14/15

JIM BUUS 09/14/15

BEN KOPPELMAN 09/14/15

John Haley 09/16/15

Brian Meyer 09/17/15

Kelly Blilie 09/18/15

Debby Jaeger 09/19/15

Shawn VanEnk 09/21/15

Jason Gehrig 09/23/15

Todd Funfar 09/24/15

Don Fischer 09/24/15

Corey Heiser 09/28/15

Dan Altenbernd 09/28/15

TIM LANDIS 10/05/15

DAVID REID 10/16/15

CINDY COLE 10/30/15

Larry O'Brien 11/17/15

CINDY TYO 11/30/15

JON LOWRY 12/03/15

Jim Heyer 12/03/15

BRADY NASH 12/07/15

David Karels 12/10/15

DAN PARKER 12/11/15

KENT SATRANG 12/18/15

DAVE ANDERSON 12/21/15

Tom Poole 12/21/15

MIKE DRAGOSAVICH 1/20/16

Dan Hicks 01/26/16

Ryan Botner 01/27/16

MATT LACHOWITZER 1/30/16

SHAWN WEYER 01/30/16

Tracy Green 01/30/16

KARI SCORE 02/05/16

ART ROSENBERG 03/10/16

Chris Kennelly 03/17/16

BRANDON PITTENGER 3/17/16

BROOK LYTER 03/23/16

STU STOCKMOE 04/13/16

Jodee Bock 04/20/16

Simon Wilson 04/29/16

Chad Weisgram 04/29/16

Billy Phillips 05/03/16

Mike Troje 05/03/16

Alex Vasichek 05/11/16

MASON ORTH 05/23/16

KIM BJORALT 05/24/16

Deb Plagemann 05/25/16

Brian Larry 05/25/16

MARK LINDQUIST 05/26/16

Judy Gartner 05/26/16

Ross Almlie 05/26/16

Craig Roath 05/31/16

Mike Brevik 05/31/16

RUSSELL SCHELL 06/02/16

Ciara Stockeland 06/14/16

Ned Halilovic 06/22/16

Kathey Llewelyn 06/22/16

Austen Schauer 07/19/16

Michael Comstock 8/02/16

Cameron Wisher 08/10/16

Rick Harpestad 06/10/16

Shane Giesen 08/02/16

Brian Rinke 08/12/16

Kris Packer 08/12/16

Keith Bergseth 08/12/16

Trenton Gerads 08/15/16

Josh Gillelland 08/15/16

Andy Rodgers 09/08/16

Laura McMartin 10/03/16

Ray Kotchian 10/03/16

Char Gust 10/04/16

Randy Klassen 10/04/16

Brenda Podetz 10/04/16

Jon Hauser 10/04/16

Jess McLaughlin 10/17/16

Perry Peyerl 10/17/16

RICHARD COSSETTE 10/21/16

Neal Johnson 10/25/16

Thomas Beadle 10/25/16

Terry Loomis 10/25/16

Ty Ford 10/27/16

Ken Storm 10/27/16

Rachael Stone 10/31/16

Russ Richards 10/31/16

Greg Gebeke 10/31/16

Ryan Ottis 10/31/16

Zane Erickson 11/03/16

Molly Rohrer 11/03/16

Dave Batcheller 11/08/16

Renae McArthur 11/08/16

David Hamilton 11/09/16

Jay Peltier 11/17/16

JIM HOWE 11/28/16

Mike Clevenger 12/07/16

David Chapman 12/07/16

BARRY MARING 12/16/16

MIKE MEAGHER 12/20/16

ROGER CHRISTIANSON 12/30/16

Marcus Benoit 12/30/16

Nick Horob 12/30/16

Lonnie Pederson 12/30/16

Ryan Such 12/31/16

Chad Guttormson 12/31/16

Allen Ralston 01/02/17

KELLY WENTZ 01/06/17

TIM EISSINGER 01/18/17

Jeff Thomas 01/25/17

ROB BURKE 01/27/17

JESSICA HOPPE 01/31/17

RACHAEL BOYER 02/03/17

Tom Shorma 02/22/17

PAUL HIGHNESS 03/13/17

Carissa Olson 03/23/17

Dan Norwood 03/30/17

Bob Sinner 04/27/17

Tim Beaton 05/01/17

SHERI LARSON 05/02/17

STEVE DUSEK 05/04/17

PAUL SMITH 05/05/17

John Reimer 05/09/17

HEATHER AAL 05/09/17

Steve M Scheel 05/17/17

Jesse Faul 05/10/17

ALEX WARNER 05/24/17

Dayna Del Val 05/25/17

Edd Goerger 05/31/17

ANTHONY MOLZAHN 07/10/17

DJ COLTER 07/27/17

Dan Hicks 07/27/17

AMBER METZ 07/31/17

Ryan Keel 08/01/17

DON ARVIDSON 08/03/17

Chris Lange 08/03/17

BARRY GISH 08/05/17

Andrew Abernathy 08/05/17

Chuck Hoge 08/07/17

MATT MAGNESS 08/08/17

Teresa Lewis 08/09/17

DAVE NELSON 08/17/17

Andy Draeger 08/29/17

ROBIN NELSON 09/05/17

BILL ERICKSON 09/06/17

ANDREA HOCHHALTER 09/07/17

Kristi Urlich 09/14/17

Paul Bougie 09/19/17

STACIE LOEGERING 10/17/17

Beth Jansen 10/17/17

Angie Searls 10/23/17

PATRICK KIRBY 10/23/17

Melissa Brandt 11/07/17

Jani Skala 12/01/17

Jarrod Nyland 12/05/17

Brandi Youngmark 12/05/17

Jared Ferguson 12/12/17

MICHAEL JOHNSON 12/27/17

Travis Beauchene 01/28/18

DAN CASH 02/12/18

SYLVIA LUNSKI 02/01/18

KIA MIKESH 02/12/18

DANA SAND 02/20/18

DAVE HARMON 02/26/18

TRENT LEE 03/01/18

Dan Retzlaff 03/19/18

Peter Schott 04/10/18

Mark Bjerke 04/20/18

Jim Hamel 04/27/18

Rick Stenerson 05/30/18

TODD BERNING 06/06/18

Adam Martin 06/15/18

MATT CHAUSSEE 06/15/18

SANDRA VIGEN 06/20/18

Michelle Swanson 06/20/18

LISA BORTNEM-WISER 07/18/18

SHELLE HAGEN 08/01/18

Alex Vasichek 09/20/18

Joe Heilman 09/24/18

Eric Miller 10/17/18

Nicole Seaberg 10/24/18

Ole Rygg 11/01/18

Janelle Albrecht 12/11/18

JOHN FISHER 12/17/18

MIRANDA BURFEIND 01/18/19

SARAH KOUSTRUP 03/06/19

Beau Flom 03/19/19

SHANNA CRAMER 05/09/19

SUSAN HOZAK 06/03/19

Jill Christopher 10/28/19

Mark Puppe 11/06/19

MADDIE CRAIG 12/03/19

Amy L Nash 12/10/19

Patrick Metzger 01/06/20

JACKSON STROM 01/21/20

Becky Cronin 01/27/20

MATT BREKER 01/31/20

Brett Meyers 02/04/20

GARY JOHNSON 02/07/20

Steve Hallstrom 03/02/20

Linda Pederson 03/03/20

JOE TJOSVOLD 03/09/20

CHERYL BERGIAN 04/14/20

JASON ORLOSKE 05/13/20

Maren Gemar 06/19/20

GAIL NELSON 07/14/20

ERIK JACOBSON 07/29/20

LANDON VOGEL 08/03/20

BEVERLY BOONE 08/19/20

Shelley Lenz 08/31/20

TOM STADUM 10/12/20

SHAUN ENGELSRUD 10/27/20

JULIE HALVERSON  11/24/20

CHRIS POER 11/30/20

CASSIE TEMPLE 12/03/20

Mike Gallagher 01/08/21

JOSH HUTCHINS 02/08/21

STEPHANIE LARSCHEID 01/09/21

BRAD NESS 02/10/21

GREG PETERSON 03/01/21

Jay Evans 03/25/21

CAL BRAUN 03/26/21

Duane Maatz 03/29/21

Zach Johnson 05/07/21

Brittney Hogan 05/18/21

JEFFREY MISSLING 05/28/21

JASON BERG 06/01/21

JENNIFER ELLSWORTH 06/02/21

Larry Mueller 08/01/21

JOEL JORGENSON 08/23/21

BRETT COLLITON 09/08/21

AARON STOE 09/30/21

JEFF CARNEY 11/06/21

TIM MEYER 11/08/21

ASHLEY MAUCH 12/15/21

NATALIE SPARROW  12/22/21

SHARI ISAAK 01/03/22

CRYSTAL NELSON 01/15/22

SKYLER DUTTON 02/22/22

CHAD PETERSON 03/28/22

JON MCTAGGART 04/01/22

JT FRONING 06/02/22

SARAH THORSRUD 06/02/22

IAN CARLSTROM 06/17/22

WILLIAM CROMARTY 06/21/22

RENEE ELLIS 06/23/22

BRIAN BESTGE 09/07/22

KELSEY RASCO 09/19/22

ANDY NELSON 09/22/22

NICK WAVEREK 11/14/22

RYAN FRITZ 11/16/22

KATHERINE KIERNAN 12/31/22

JAYMES O'PHERON 03/03/23
SHANNON FULL 03/07/23
JOSH SOWL 03/14/23
AMANDA RIDLEY 03/15/23
MEGAN SCHREINER 03/17/23

KURT MCSPARRON 08/14/15