listed below by enrollment date, first to most recent
or view by…
click the Member's name to see notes, bio etc.
Notes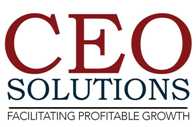 Harlan Goerger is founder and president of H. Goerger & Associates, dba AskHG. As a facilitator, Harlan has worked with countless companies of all sizes and industries. In the business world, he has observed the ideas and concepts that work, and also those that are not as effective. His experience gives his business solutions the ideas and cautions that not only keep risk levels low, but boost growth levels as well. Harlan's insight does not come from textbook insight, but real life, real business experience.
Harlan has authored three books on business and sales and has created countless training and development programs for business, including the CEO Solution groups, Performance Based Management Program and the New Paradigm Selling System.
It was the desire to have a positive impact in the business community that drove him to develop the CEO Solution groups. By positively impacting the leadership capability and capacity of business owners and CEO's, the entire organization has been impacted for the better!
On a personal note, Harlan has three grown children which all run successful business enterprises and have graced him with seven grandchildren and two great grandchildren. Harlan loves tinkering with custom cars and motorcycles- basically anything that goes fast.
Harlan is certified in:
DISC Profiles

InnovatorMindset Profiles

Persuasion Boot Camp by Dr. Kevin Hogan

ND/MN Insurance License 17270294

Former Dale Carnegie Instructor in seven programs
Operations in Fargo, ND; St. Cloud and Minneapolis, MN
the100,inc. Executive Events moderator 6.14.2017: Traction Intro and Overview
Categories:
Business Coaching,
Member | the100,inc.
Member roster beginning August 14, 2015…Day 1
Wes Henry, CIO/Partner True IT  

Josh Christy, Founder/CEO  Codelation

Neil Blanchard, CEO/Founder Profit Pros        

Jim Kasper, President Asset Mgmt Group, Inc  

Brad Jacobson, President/COO Western Banks                  

Steve Koep, President Fargo Snow          

Kristi Larkin, President Laurie's

 

Dan Altenbernd, COO / Partner H2M

Larry O'Brien, President O'Brien Seed Co  

Cindy Tyo, President/Owner Travel Travel       

---

January 1, 2016 – official launch date

---

Mike Dragosavich, Founder/Publisher Spotlight Media       

Ross Almlie, Financial Advisor FutureBright   

Mike Clevenger, President    

Terry Loomis, General Manager KQLX Radio 

Roger Christianson, President Christiansons

Mike Meagher, Founder/President Sagency

---

January 1, 2017 – 1st Anniversary

---

Allen Ralston, Owner Allen Ralston Marketing

Jessica Hoppe CFP, Relationship Mgr Alerus Financial 

Heather Aal

Barry Gish, Certified EOS Implementer Traction Planning

Andy Draeger, General Manager Meridian Seeds

Bill Erickson, President Rapid Refill

Andrea Hochhalter, Chief Operating Officer hue.life

Paul Bougie, Visionary House of Bouge Creative Services

David Hamilton, Executive Director FM Opera Company

Andy Rodgers, Personal Member

Brenda Warren, Executive Director Bonanzaville

---

January 1, 2018 – 2nd Anniversary

---

Ciara Stockeland, Founder Off Price Exchange

Trent Lee, Vistage Chair Vistage

Rick Stenerson, Media Consultant Stenerson Advertising

Adam Martin, Founder F5 Project
Membership Capacity: 200 | apply
from marketing, financial and coaching,
to office furniture, technology and attorneys,
everything that you need and
everyone that you need to know
to operate and grow your organization…
meet the business leaders of the100,inc. 
"Building professional relationships
and networks is the fundamental basis
of my business practice."