CLICK the MEMBER'S NAME to open their full profile
Notes
the100,inc GOLD Sponsor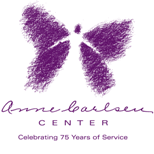 Dr. Anne Carlsen, our namesake and former administrator, believed in the worth of every individual. Throughout her life she exemplified strength and nurturing, advocating for individuals with disabilities, and teaching them how to advocate for themselves, while creating a life of independence.
The Anne Carlsen Center offers a rich tradition of educational, residential, therapeutic, evaluation, and community-based services. Our individualized services include care for individuals — and families — of all ages with cerebral palsy; orthopedic, vision and hearing disabilities; autism, pervasive, and other behavior disorders; and other medical acuities.
Tim started with Dakota Boys and Girls Ranch – then called Dakota Boys Ranch – as a live-in house manager in 1983. He worked his way up the organization to Vice President of Programming and played an integral role in the development of co-ed programming and Ranch services throughout the Red River Valley.
He will provide the leadership, management and vision necessary to help grow the organization and ensure financial strength and operating efficiency. Eissinger has a bachelor's degree in psychology and a master's degree in clinical counseling from NDSU.
Categories:
active Member,
Advisory Board Member,
Executive Events attendee,
Executive Events panelist/speaker/sponsor,
Gold Sponsor Member