200 executives behind some of
the area's most respected companies.
listing by Member's last name: A to Z
Biographical Info
About Brian
Brian Rinke is a Business Coach and Success Coach with Success Energetics. Brian works with his clients by applying the business skills and acumen acquired through 26 years of corporate success and over 10 years in the personal development field.
---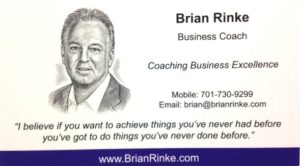 Categories:
Business Services,
Consulting