"Building professional relationships and networks is the fundamental basis of my business practice."
– Jim Buus, President | Goldmark Commercial Real Estate, Inc.
"I am thankful for Kurt and the100, inc.
His passion to help business people grow their businesses and, more importantly, their personal growth is unique.
Passion is a powerful pill to take every morning, especially when you mix it with purpose."
– Kent Satrang, CEO | Petro Serve USA
"What helps people, helps business."
– Leo Burnett, Founder 

(1891-1971) 

| Leo Burnett Company, Inc. 
"I think the purpose of life is to be useful, to be responsible, to be compassionate. To stand for something, and to have made some difference that you lived at all."
– Leo Rosten, American Writer (1908-1997)
FARGO—Many CEOs and business owners say it's lonely at the top, but it doesn't have to be thanks to a new executive club called the100.
Founder Kurt McSparron said he was motivated to start the100 because most of the business groups in town are geared towards sales professionals hoping for referrals. He saw the need for a group that would support those at the top.
"It's a peer-to-peer development group where CEOs can support each other, share ideas, find solutions and do business directly with other owners," he explained. continue reading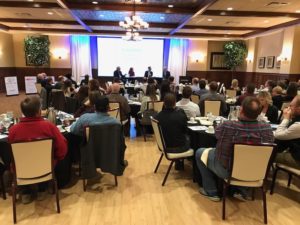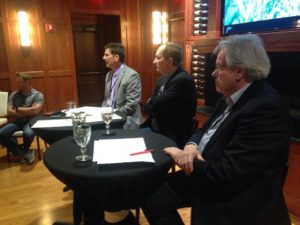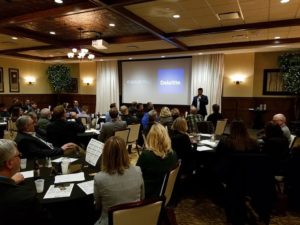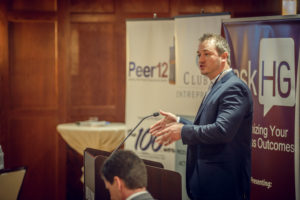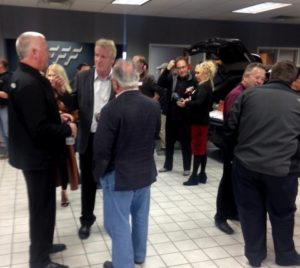 the100, inc is a collaboration of 200 of the Fargo-Moorhead area's best CEOs, Presidents, Business Owners and Executives. It is an initiative designed for executives to associate with other executives, for owners to educate other owners, and for entrepreneurs to celebrate success with fellow entrepreneurs. the100,inc. is designed for the pursuit and preservation of the American Dream.
collaborate.  educate.  celebrate.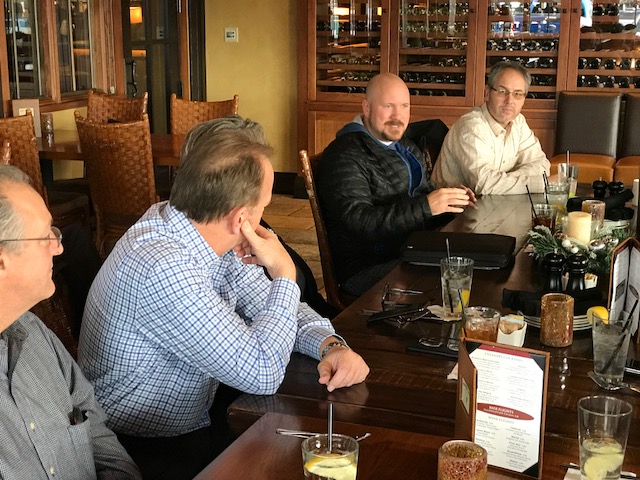 the100,inc. provides everything that you need and everyone that you need to know, in order to own, operate and successfully grow your organization. Our Executive Resource Network is a CEOs shopping mall of reputable business products and services, consultants, contractors and coaches, as well as area non-profits and community leaders.
Our monthly Executive Events Series provide high-level educational discussions, focused on strategies, experiences and proven processes. Hosted by our Members, attendance is encouraged by all area owners and executives. Please join us!
hard work.  homework.  network.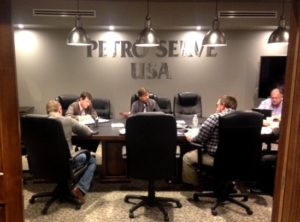 the100, inc. is an intentionally diverse collection of companies; from 1000s of employees to 0 employees; from international operations to in-the-kitchen operations; and every size in between. Each of our Members understands and appreciates the unique challenges they face and the common issues that they share.
Members enjoy the opportunity to do business directly with other owners; to learn from each other and share their expertise; to become better managers and community leaders; or simply get together over a drink.
meet. support. impact.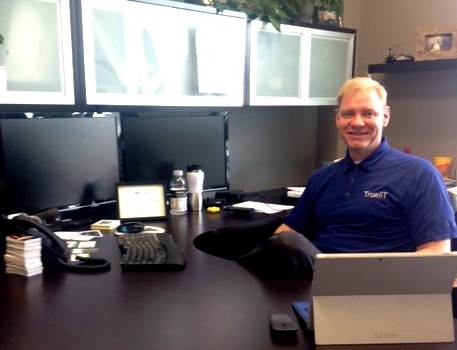 the100, inc. is more than a business group,
it'll become part of your business plan.
est. January 1, 2016 | Fargo, North Dakota