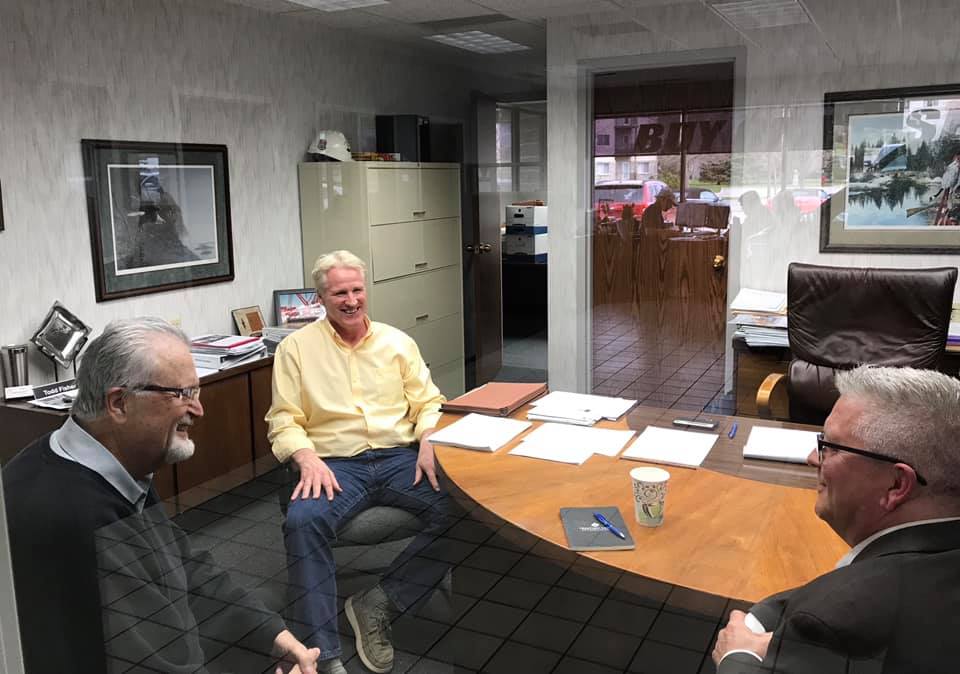 CLICK the meeting type to schedule.
Only available times are shown.
You will be able to determine the location.
2021
Wednesdays 12to1 lunches will continue to be held at Porter Creek Hardwood Grill, 1555 44th St S, Fargo, through 2021. EVERY Wednesday. Members ONLY. $0
Monthly Business Succession and Transition meetings, Mentors meetings, Leadership Council and Member Socials will all take place at Grindstone.
January 6, 2021 | Prioritize Trust: The biggest workplace imperative of 2021 | Wednesdays 12to1
April 15, 2021 | Part 4: Business Succession & Transition Conversation & Cocktail Hour w/Trent Lee, Compass Leadership Advisors | Grindstone
March 17, 2021 | Part 3: Business Succession & Transition Conversation & Cocktail Hour w/Kevin Johnson, Gateway Building Systems | Grindstone
February 23, 2021 | Part 2: Business Succession & Transition Conversation & Cocktail Hour w/Tom Stadum, Fjell Capital | Grindstone
February 11, 2021 | Connections at the Clubhouse | Grindstone
January 20, 2021 | Part 1: Business Succession & Transition Conversation & Cocktail Hour w/Lisa Bortne-Wiser, Mid States Wireless | Grindstone
January 20, 2021 | Succession & Transition | Wednesdays 12to1
January 13, 2021 | Contingency: Resources & Information…just in case | Wednesdays 12to1
January 6, 2021 | Prioritize Trust: the Biggest Workplace Imperative of 2021 | Wednesdays 12to1
December 31, 2020 | ExecsClubByRequestImpromptuJustBecuzFU2020 Happy Hour | Grindstone
December 30, 2020 | Big Ideas 2021 | Wednesdays 12to1
December 23, 2020 | What Scares Business Owners? | Wednesdays 12to1
December 17, 2020 | Christmas at the Clubhouse | Grindstone
December 16, 2020 | Take Your Time | Wednesdays 12to1
December 9, 2020 | Be Present or Don't Show Up | Wednesdays 12to1
December 3, 2020 | Miss Management Social | Herd-n-Horns
December 2, 2020 | The Value of Your Membership | Wednesdays 12to1
November 25, 2020 | Corporate Travel & Duty of Care w/Travel Travel
November 20, 2020 | Friday Morning Mentors | Grindstone
November 18, 2020 | Civil Unrest and Your Business | Wednesdays 12to1
November 12, 2020 | ClubHouseWarming Member Connect | Grindstone
November 11, 2020 | I Miss Tom Petty (and other non-controversial topics) | Wednesdays 12to1
November 4, 2020 | What Business Leaders Think About the US Election | Wednesdays 12to1
October 28, 2020 | Powerful Listening in Conflict w/Gail Nelson | Wednesdays 12to1
October 23, 2020 | Leadership Council Meeting | Grindstone
October 21, 2020 | The Power of a Disgruntled Employee | Wednesdays 12to1
October 15, 2020 | The Execs Club Uncorked Member Social | Creatively Uncorked
October 14, 2020 | Meet Our HR Members | Wednesdays 12to1
October 8, 2020 | Miss Management Happy Hour | Herd-n-Horns
October 7, 2020 | Creating Your Personal Brand pt.1 | Wednesdays 12to1
September 30, 2020 | Collective Wisdom | Wednesdays 12to1
September 23, 2020 | Let's Talk Business with Paul Smith & Del Carver
September 16, 2020 | Meet Our Real Estate & Development Members | Wednesdays 12to1
September 15, 2020 | It's a Shit Show Happy Hour at Herd-n-Horns
September 9, 2020 | Now Hiring…but not you | Wednesdays 12to1
September 2, 2020 | The Art of Business Storytelling | Wednesdays 12to1
August 26, 2020 | 9 Ever-Present Distractions | Wednesdays 12to1
August 19, 2020 | Meet Our Media & Marketing Members | Wednesdays 12to1
August 14, 2020 | Our 5th Birthday Party & Fargo Food Truck Festival
August 12, 2020 | A Conversation with Susan Hozak | Wednesdays 12to1
August 5, 2020 | The Executive Funk | Wednesdays 12to1
July 29, 2020 | Making Connections & Solving Problems | Wednesdays 12to1
July 23, 2020 | The Next Executives' Club Happy Hour
July 22, 2020 | A Conversation with The Parking Whisperer | Wednesdays 12to1
July 17, 2020 | Friday Morning Mentors with Shanna Cramer
July 15, 2020 | Meet Our Non-Profit Members | Wednesdays 12to1
July 10, 2020 | Friday Morning Mentors with Josh Christy
July 8, 2020 | 12 Questions That Will Change Your Life | Wednesdays 12to1
July 1, 2020 | Marketplace Returns | Wednesdays 12to1
June 26, 2020 | Friday Morning Mentors with Stu Stockmoe
June 24, 2020 | A Conversation with Jim Buus | Wednesdays 12to1
June 17, 2020 | A Conversation with Ron Fuhrman | Wednesdays 12to1
June 10, 2020 | The Nude Normal Happy Hour
June 10, 2020 | Does Running Your Business Ethically Add Value or Cost? | Wednesdays 12to1
June 3, 2020 | Seeking the Truth | Wednesdays 12to1
May 27, 2020 | Mentors Development Program intro & input | Wednesdays 12to1
May 20, 2020 | PPP Talk with Mark Giddings, CPA | Wednesdays 12to1
May 13, 2020 | Modified Operating Procedures | Wednesdays 12to1
May 6, 2020 | PPP Update #3 with  Mark Giddings, CPA | Wednesdays 12to1
April 29, 2020 | HR Concerns & Legal Considerations with Tom Kading, PC | Wednesdays 12to1
April 22, 2020 | The 4 C's of Leading in Times of Uncertainty | Wednesdays 12to1
April 17, 2020 | The Science & Technology of Working From Home | Wednesdays 12to1
April 15, 2020 | PPP Continued with Mark Giddings, CPA | Wednesdays 12to1
March 25, 2020 | 9 Unique Ways to Lead With Authenticity | Wednesdays 12to1
March 18, 2020 | Coronavirus Impact On Your Business | Wednesdays 12to1
March 17, 2020 | Vision Team Meeting #2
March 17, 2020 | EOS Challenges: A Conversation for Visionaries 
March 11, 2020 | The Best Time to Call Me is to Email | Wednesdays 12to1
March 4, 2020 | FM Business Needs & Opportunities | Wednesdays 12to1
February 26, 2020 | Haagen-Daaz, Rollerblades & Batman Movies | Wednesdays 12to1
February 19, 2020 | Marketplace | Wednesdays 12to1
February 18, 2020 | Vision Team Meeting #1
February 12, 2020 | Member Connect Program intro & input | Wednesdays 12to1
February 11, 2020 | Human Behavior Hacks for Leaders Happy Hour
February 5, 2020 | Employee Profit Sharing: pros & cons | Wednesdays 12to1
January 29, 2020 | A Conversation with Bob Sinner | Wednesdays 12to1
January 22, 2020 | Management is Dead | Wednesdays 12to1
January 15, 2020 | B2B Marketing for 2020 | Wednesdays 12to1
January 8, 2020 | Marketplace | Wednesdays 12to1
January 1, 2020 | How (and why) to Build an Empathy Wall | Wednesdays 12to1
December 18, 2019 | The Art of Focused Conversation | Wednesdays 12to1
December 17, 2019 | Best Practices Happy Hour: Onboarding and Awareness
December 13, 2019 | Leadership Council Meeting
December 11, 2019 | On The Table: Projects & Connections | Wednesdays 12to1
December 4, 2019 | 21 Irrefutable Laws of Leadership #6-10 | Wednesdays 12to1
November 27, 2019 | 21 Irrefutable Laws of Leadership #1-5 | Wednesdays 12to1
November 20, 2019 | Recapturing Youth, w/Robin Nelson | Roundtable
November 13, 2019 | A Conversation with Kent Satrang | Wednesdays 12to1
November 6, 2019 | How to Forestall Executive Isolation | Wednesdays 12to1
October 30, 2019 | A Conversation with Dave Ekman | Wednesdays 12to1
October 30, 2019 | ND Workforce Development Strategy | 4:00 Off-Site
October 29, 2019 | HFH CEO Build introduction & input 
October 28, 2019 | Avoid Fraud & Embezzlement | 4:00 Off-Site
October 23, 2019 | How to Avoid Feedback & Get Advice | Wednesdays 12to1
October 17, 2019 | MissManagement | 4:00 Off-Site
October 16, 2019 | Emotional Intelligence w/Janelle Albrecht | Roundtable
October 9, 2019 | Connections Without Commonalities | Wednesdays 12to1
October 2, 2019 | A Conversation with Lisa Bortnem-Wiser | Wednesdays 12to1
October 2, 2019 | Leadership Council Meeting
September 25, 2019 | Empowerment w/David Dietz | Wednesdays 12to1
September 18, 2019 | Makers Challenge 3 | Roundtable
September 12, 2019 | 4th Annual FF Fisher Member Social
September 11, 2019 | It's a Win-Win…Just Not Today | Wednesdays 12to1
September 4, 2019 | 5 Blind-Spots That'll Sink Your Boat | Wednesdays 12to1
August 28, 2019 | I'm the Boss + 13 Other Dumb Things to Say | Wednesdays 12to1
August 21, 2019 | Makers Challenge 2 | Roundtable
August 14, 2019 | 10 Areas Empathy Wins in Business | Wednesdays 12to1
August 14, 2019 | Leadership Council Meeting
August 11, 2019 | Executive's Challenge
August 7, 2019 | Magnetizing Your Business | Wednesdays 12to1
July 31, 2019 | Costs: What Should I Expect to Pay For… | Wednesdays 12to1
July 24, 2019 | The Law of Respect + Your Business | Wednesdays 12to1
July 17, 2019 | Makers Challenge #1 | Roundtable
July 10, 2019 | Your Voice | Wednesdays 12to1
July 3, 2019 | The Law of Solid Ground | Wednesdays 12to1
July 2, 2019 | Leadership Council Meeting
June 26, 2019 | Presentation by Flourish Wellness | Wednesdays 12to1
June 19, 2019 | Makers Challenge Planning & Input | Roundtable
June 12, 2019 | Sacrifice: Leaders Must Give Up to Go Up | Wednesdays 12to1
June 5, 2019 | Navigation: A Leader to Chart the Course | Wednesdays 12to1
May 29, 2019 | Processes: Leaders Are Learners | Wednesdays 12to1
May 22, 2019 | Applying The Law of Influence to Your Life | Wednesdays 12to1
May 9, 2019 | Spring Member Social