AUTOMATED SCHEDULING for:
1-ON-1 Meetings or calls

quick call

30 minute meeting

60 minute meeting

Friday Morning Mentors

Exclusive Member Benefit

Fridays 8am-12pm

5 person feedback, insight & strategy discussion focused exclusively on your business

$100 minimum contribution includes coffee & donuts

1/2 DAY or FULL-DAY Kurt-for-Hire

Exclusive Member Benefit

4-hour time blocks AM or PM

$100 per block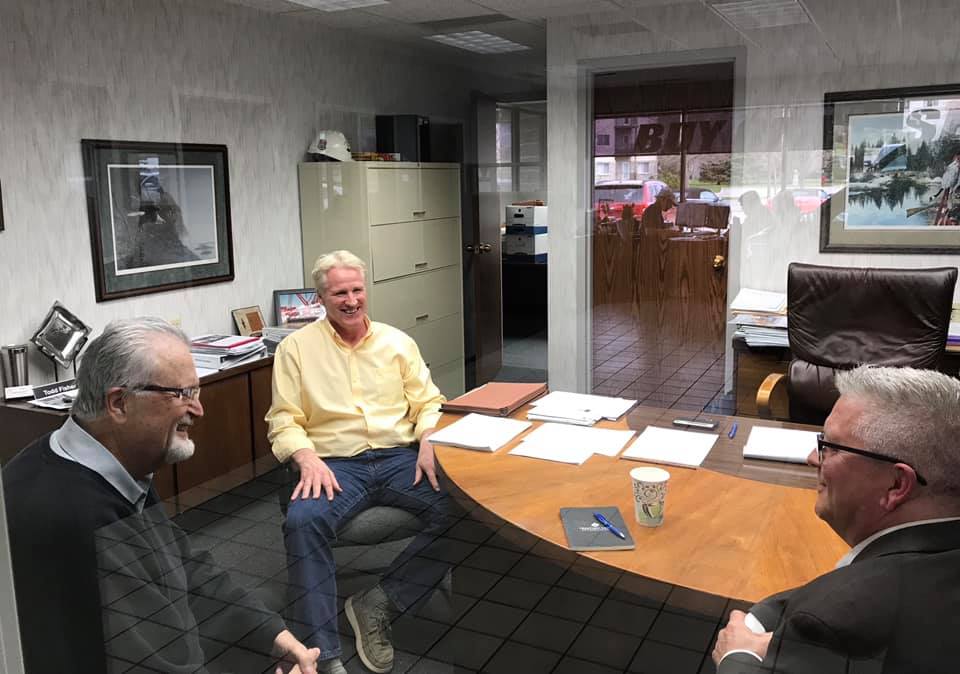 CLICK the meeting type to schedule.
Only available times are shown.
You will be able to determine the location.
UPCOMING EXECUTIVES' CLUB
EVENTS
Sept. 15, 2020 | It's a Shit Show | Executive Insights & Happy Hour
Sept. 16, 2020 | Meet Our Real Estate & Development Members | Wednesdays 12to1
September 9, 2020 | Now Hiring…but not you | Wednesdays 12to1
September 2, 2020 | The Art of Business Storytelling | Wednesdays 12to1
August 26, 2020 | 9 Ever-Present Distractions | Wednesdays 12to1
August 19, 2020 | Meet Our Media & Marketing Members | Wednesdays 12to1
August 14, 2020 | Our 5th Birthday Party & Fargo Food Truck Festival
August 12, 2020 | A Conversation with Susan Hozak | Wednesdays 12to1
August 5, 2020 | The Executive Funk | Wednesdays 12to1
July 29, 2020 | Making Connections & Solving Problems | Wednesdays 12to1
July 23, 2020 | The Next Executives' Club Happy Hour
July 22, 2020 | A Conversation with The Parking Whisperer | Wednesdays 12to1
July 17, 2020 | Friday Morning Mentors with Shanna Cramer
July 15, 2020 | Meet Our Non-Profit Members | Wednesdays 12to1
July 10, 2020 | Friday Morning Mentors with Josh Christy
July 8, 2020 | 12 Questions That Will Change Your Life | Wednesdays 12to1
July 1, 2020 | Marketplace Returns | Wednesdays 12to1
June 26, 2020 | Friday Morning Mentors with Stu Stockmoe
June 24, 2020 | A Conversation with Jim Buus | Wednesdays 12to1
June 17, 2020 | A Conversation with Ron Fuhrman | Wednesdays 12to1
June 10, 2020 | The Nude Normal Happy Hour
June 10, 2020 | Does Running Your Business Ethically Add Value or Cost? | Wednesdays 12to1
June 3, 2020 | Seeking the Truth | Wednesdays 12to1
May 27, 2020 | Mentors Development Program intro & input | Wednesdays 12to1
May 20, 2020 | PPP Talk with Mark Giddings, CPA | Wednesdays 12to1
May 13, 2020 | Modified Operating Procedures | Wednesdays 12to1
May 6, 2020 | PPP Update #3 with  Mark Giddings, CPA | Wednesdays 12to1
April 29, 2020 | HR Concerns & Legal Considerations with Tom Kading, PC | Wednesdays 12to1
April 22, 2020 | The 4 C's of Leading in Times of Uncertainty | Wednesdays 12to1
April 17, 2020 | The Science & Technology of Working From Home | Wednesdays 12to1
April 15, 2020 | PPP Continued with Mark Giddings, CPA | Wednesdays 12to1
March 25, 2020 | 9 Unique Ways to Lead With Authenticity | Wednesdays 12to1
March 18, 2020 | Coronavirus Impact On Your Business | Wednesdays 12to1
March 17, 2020 | Vision Team Meeting #2
March 17, 2020 | EOS Challenges: A Conversation for Visionaries 
March 11, 2020 | The Best Time to Call Me is to Email | Wednesdays 12to1
March 4, 2020 | FM Business Needs & Opportunities | Wednesdays 12to1
February 26, 2020 | Haagen-Daaz, Rollerblades & Batman Movies | Wednesdays 12to1
February 19, 2020 | Marketplace | Wednesdays 12to1
February 18, 2020 | Vision Team Meeting #1
February 12, 2020 | Member Connect Program intro & input | Wednesdays 12to1
February 11, 2020 | Human Behavior Hacks for Leaders Happy Hour
February 5, 2020 | Employee Profit Sharing: pros & cons | Wednesdays 12to1
January 29, 2020 | A Conversation with Bob Sinner | Wednesdays 12to1
January 22, 2020 | Management is Dead | Wednesdays 12to1
January 15, 2020 | B2B Marketing for 2020 | Wednesdays 12to1
January 8, 2020 | Marketplace | Wednesdays 12to1
January 1, 2020 | How (and why) to Build an Empathy Wall | Wednesdays 12to1
December 18, 2019 | The Art of Focused Conversation | Wednesdays 12to1
December 17, 2019 | Best Practices Happy Hour: Onboarding and Awareness
December 13, 2019 | Leadership Council Meeting
December 11, 2019 | On The Table: Projects & Connections | Wednesdays 12to1
December 4, 2019 | 21 Irrefutable Laws of Leadership #6-10 | Wednesdays 12to1
November 27, 2019 | 21 Irrefutable Laws of Leadership #1-5 | Wednesdays 12to1
November 20, 2019 | Recapturing Youth, w/Robin Nelson | Roundtable
November 13, 2019 | A Conversation with Kent Satrang | Wednesdays 12to1
November 6, 2019 | How to Forestall Executive Isolation | Wednesdays 12to1
October 30, 2019 | A Conversation with Dave Ekman | Wednesdays 12to1
October 30, 2019 | ND Workforce Development Strategy | 4:00 Off-Site
October 29, 2019 | HFH CEO Build introduction & input 
October 28, 2019 | Avoid Fraud & Embezzlement | 4:00 Off-Site
October 23, 2019 | How to Avoid Feedback & Get Advice | Wednesdays 12to1
October 17, 2019 | MissManagement | 4:00 Off-Site
October 16, 2019 | Emotional Intelligence w/Janelle Albrecht | Roundtable
October 9, 2019 | Connections Without Commonalities | Wednesdays 12to1
October 2, 2019 | A Conversation with Lisa Bortnem-Wiser | Wednesdays 12to1
October 2, 2019 | Leadership Council Meeting
September 25, 2019 | Empowerment w/David Dietz | Wednesdays 12to1
September 18, 2019 | Makers Challenge 3 | Roundtable
September 12, 2019 | 4th Annual FF Fisher Member Social
September 11, 2019 | It's a Win-Win…Just Not Today | Wednesdays 12to1
September 4, 2019 | 5 Blind-Spots That'll Sink Your Boat | Wednesdays 12to1
August 28, 2019 | I'm the Boss + 13 Other Dumb Things to Say | Wednesdays 12to1
August 21, 2019 | Makers Challenge 2 | Roundtable
August 14, 2019 | 10 Areas Empathy Wins in Business | Wednesdays 12to1
August 14, 2019 | Leadership Council Meeting
August 11, 2019 | Executive's Challenge
August 7, 2019 | Magnetizing Your Business | Wednesdays 12to1
July 31, 2019 | Costs: What Should I Expect to Pay For… | Wednesdays 12to1
July 24, 2019 | The Law of Respect + Your Business | Wednesdays 12to1
July 17, 2019 | Makers Challenge #1 | Roundtable
July 10, 2019 | Your Voice | Wednesdays 12to1
July 3, 2019 | The Law of Solid Ground | Wednesdays 12to1
July 2, 2019 | Leadership Council Meeting
June 26, 2019 | Presentation by Flourish Wellness | Wednesdays 12to1
June 19, 2019 | Makers Challenge Planning & Input | Roundtable
June 12, 2019 | Sacrifice: Leaders Must Give Up to Go Up | Wednesdays 12to1
June 5, 2019 | Navigation: A Leader to Chart the Course | Wednesdays 12to1
May 29, 2019 | Processes: Leaders Are Learners | Wednesdays 12to1
May 22, 2019 | Applying The Law of Influence to Your Life | Wednesdays 12to1
May 9, 2019 | Spring Member Social