The Executives' Club of Fargo-Moorhead is the area's only Membership organization designed exclusively for Presidents, CEOs and senior-level executives. Since 2015, The Club has served as a platform for business and community leaders to build relationships, share ideas, explore new business opportunities and participate in trusted inner-circle discussions. Meet the individuals leading many of the region's finest organizations…our Members!
CLICK each Member's name OR image for contact information
Josh

Christy
Founder and CEO, Codelation
| Club Founding Member and Executive Level Contributor
Work
1854 NDSU Research Circle N
Fargo
ND
58102
United States
work
Work #
:
866.572.6337
work
Cell #
:
701.610.9055
cell
Email
:
josh@codelation.com
INTERNET
Member since

:

August 17, 2015
Company founded

:

May 1, 2010
Website
:
Codelation.com
Biographical Info
We're not your typical development agency. We are a team of web and app builders, marketers, startup consultants, and product testers who help turn big ideas into powerful products. CEO Spotlight: Josh Christy on AM1100 The Flag 03.17.2020 WATCH
Categories:
- Activity -
,
Founding Member
,
Leadership Team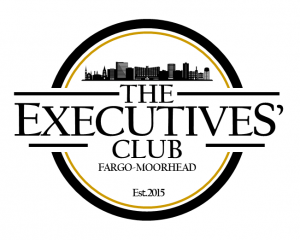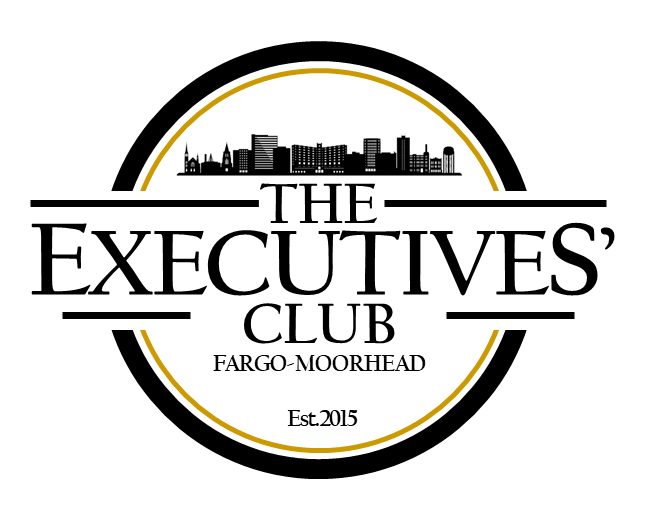 Members, by enrollment date. 
Kurt McSparron 08/14/15

Wes Henry 08/14/15

Barry Dresser 08/17/15

Josh Christy 08/17/15

Don Grande 08/17/15

Dean Vollmer 08/18/15

Ron Fuhrman 08/18/15

Doug Johnson 08/18/15

Wayne Bradley 08/18/15

Paul Hannaher 08/20/15

Dave Dietz 08/20/15

Debra Asp 08/21/15

Ben Meland 08/21/15

Julie Belch 08/21/15

Neil Blanchard 08/21/15

Todd Fisher 08/24/15

Jeff Frey 08/24/15

Guy Nelson 08/24/15

Lonnie Laffen (d) 08/25/15

Jeremiah Johnson 8/25/15

Mark Giddings 08/25/15

Jim Kasper 08/25/15

Jon Kungel 08/26/15

Tom Kading 08/27/15

Nolen Bertsch 08/27/15

Cami Lee 08/27/15

Jake Joraanstad 08/28/15

Harlan Goerger 08/28/15

Rick Berg 08/28/15

Patrick Emerson 08/28/15

Darcy Pope Fuchs 9/03/15

Jorin Johnson 09/01/15

Bob Gibb 09/02/15

Brad Jacobson 09/02/15

Ryan Aakre 09/02/15

Dale Leslie 09/03/15

Kristi Larkin 09/03/15

Zach Paxton 09/03/15

Steve Koep 09/03/15

Vince Wuebker 09/09/15

Scott Thuen 09/10/15

Josh Green 09/09/15

Kevin Johnson 09/09/15

David C. Dietz 09/11/15

Jon Haug 09/11/15

Mike Graham 09/14/15

Jim Buus 09/14/15

Ben Koppelman 09/14/15

John Haley 09/16/15

Brian Meyer 09/17/15

Kelly Blilie 09/18/15

Debby Jaeger 09/19/15

Shawn VanEnk 09/21/15

Jason Gehrig 09/23/15

Todd Funfar 09/24/15

Don Fischer 09/24/15

Corey Heiser 09/28/15

Dan Altenbernd 09/28/15

Tim Landis 10/05/15

David Reid 10/16/15

Cindy Cole 10/30/15

Larry O'Brien 11/17/15

Cindy Tyo 11/30/15

Jon Lowry 12/03/15

Jim Heyer 12/03/15

Brady Nash 12/07/15

David Karels 12/10/15

Dan Parker 12/11/15

Kent Satrang 12/18/15

Dave Anderson 12/21/15

Tom Poole 12/21/15

Mike Dragosavich 1/20/16

Dan Hicks 01/26/16

Ryan Botner 01/27/16

Matt Lachowitzer 1/30/16

Shawn Weyer 01/30/16

Tracy Green 01/30/16

Kari Score 02/05/16

Art Rosenberg 03/10/16

Chris Kennelly 03/17/16

Brandon Pittenger 3/17/16

Brook Lyter 03/23/16

Stu Stockmoe 04/13/16

Jodee Bock 04/20/16

Simon Wilson 04/29/16

Chad Weisgram 04/29/16

Billy Phillips 05/03/16

Mike Troje 05/03/16

Alex Vasichek 05/11/16

Mason Orth 05/23/16

Kim Bjoralt 05/24/16

Deb Plagemann 05/25/16

Brian Larry 05/25/16

Mark Lindquist 05/26/16

Judy Gartner 05/26/16

Ross Almlie 05/26/16

Craig Roath 05/31/16

Mike Brevik 05/31/16

Russell Schell 06/02/16

Ciara Stockeland 06/14/16

Ned Halilovic 06/22/16

Kathey Llewelyn 06/22/16

Austen Schauer 07/19/16

Michael Comstock 8/02/16

Cameron Wisher 08/10/16

Rick Harpestad 06/10/16

Shane Giesen 08/02/16

Brian Rinke 08/12/16

Kris Packer 08/12/16

Keith Bergseth 08/12/16

Trenton Gerads 08/15/16

Josh Gillelland 08/15/16

Andy Rodgers 09/08/16

Laura McMartin 10/03/16

Ray Kotchian 10/03/16

Char Gust 10/04/16

Randy Klassen10/04/16

Brenda Podetz 10/04/16

Jon Hauser 10/04/16

Jess McLaughlin 10/17/16

Perry Peyerl 10/17/16

Richard Cossette 10/21/16

Neal Johnson10/25/16

Thomas Beadle10/25/16

Terry Loomis 10/25/16

Ty Ford 10/27/16

Ken Storm 10/27/16

Rachael Stone 10/31/16

Russ Richards 10/31/16

Greg Gebeke 10/31/16

Ryan Ottis 10/31/16

Zane Erickson 11/03/16

Molly Rohrer 11/03/16

Dave Batcheller 11/08/16

Renae McArthur 11/08/16

David Hamilton 11/09/16

Jay Peltier 11/17/16

Jim Howe 11/28/16

Mike Clevenger 12/07/16

David Chapman 12/07/16

Barry Maring 12/16/16

Mike Meagher12/20/16

Roger Christianson 12/30/16

Marcus Benoit 12/30/16

Nick Horob 12/30/16

Lonnie Pederson 12/30/16

Ryan Such 12/31/16

Chad Guttormson 12/31/16

Allen Ralston 01/02/17

Kelly Wentz 01/06/17

Tim Eissinger 01/18/17

Jeff Thomas 01/25/17

Rob Burke 01/27/17

Jessica Hoppe 01/31/17

Rachael Boyer 02/03/17

Tom Shorma 02/22/17

Paul Highness 03/13/17

Carissa Olson 03/23/17

Dan Norwood 03/30/17

Bob Sinner 04/27/17

Tim Beaton 05/01/17

Sheri Larson 05/02/17

Steve Dusek 05/04/17

Paul Smith 05/05/17

John Reimer 05/09/17

Heather Aal 05/09/17

Steve M Scheel 05/17/17

Jesse Faul 05/10/17

Alex Warner 05/24/17

Dayna Del Val 05/25/17

Edd Goerger 05/31/17

Darren Rogness 06/12/17

Anthony Molzahn 07/10/17

DJ Colter 07/27/17

Dan Hicks 07/27/17

Amber Metz 07/31/17

Ryan Keel 08/01/17

Don Arvidson 08/03/17

Chris Lange 08/03/17

Barry Gish 08/05/17

Andrew Abernathy 08/05/17

Chuck Hoge 08/07/17

Matt Magness 08/08/17

Teresa Lewis 08/09/17

Dave Nelson 08/17/17

Andy Draeger 08/29/17

Robin Nelson 09/05/17

Bill Erickson 09/06/17

Andrea Hochhalter 09/07/17

Kristi Urlich 09/14/17

Paul Bougie 09/19/17

Stacie Loegering 10/17/17

Beth Jansen 10/17/17

Angie Searls 10/23/17

Patrick Kirby 10/23/17

Melissa Brandt 11/07/17

Jani Skala 12/01/17

Jarrod Nyland 12/05/17

Brandi Youngmark 12/05/17

Jared Ferguson 12/12/17

Michael Johnson 12/27/17

Travis Beauchene 01/28/18

Dan Cash 02/12/18

Sylvia Lunski 02/01/18

Kia Mikesh 02/12/18

Dana Sand 02/20/18

Dave Harmon 02/26/18

Trent Lee 03/01/18

Dan Retzlaff 03/19/18

Peter Schott 04/10/18

Mark Bjerke 04/20/18

Jim Hamel 04/27/18

Rick Stenerson 05/30/18

Todd Berning 06/06/18

Adam Martin 06/15/18

Matt Chaussee 06/15/18

Sandra Vigen 06/20/18

Michelle Swanson 06/20/18

Lisa Bortnem-Wiser 07/18/18

Shelle Hagen 08/01/18

Alex Vasichek 09/20/18

Joe Heilman 09/24/18

Eric Miller 10/17/18

Nicole Seaberg 10/24/18

Ole Rygg 11/01/18

Janelle Albrecht 12/11/18

John Fisher 12/17/18

Miranda Burfeind 01/18/19

Ryan Fritz 02/28/19

Sarah Koustrup 03/06/19

Beau Flom 03/19/19

Shanna Cramer 05/09/19

Susan Hozak 06/03/19

Jill Christopher 10/28/19

Mark Puppe 11/06/19

Maddie Craig 12/03/19

Amy L Nash 12/10/19

Patrick Metzger 01/06/20

Jackson Strom 01/21/20

Becky Cronin 01/27/20

Matt Breker 01/31/20

Brett Meyers 02/04/20

Gary Johnson 02/07/20

Steve Hallstrom 03/02/20

Linda Pederson 03/03/20

Joe Tjosvold 03/09/20

Cheryl Bergian 04/14/20

Jason Orloske 05/13/20

Maren Gemar 06/19/20

Gail Nelson 07/14/20

Erik Jacobson 07/29/20

Landon Vogel 08/03/20

Beverly Boone 08/19/20

Shelley Lenz 08/31/20

Tom Stadum 10/12/20

Shaun Engelsrud 10/27/20

Julie Halverson  11/24/20

Chris Poer 11/30/20

Cassie Temple 12/03/20

Mike Gallagher 01/08/21

Josh Hutchins 02/08/21

Stephanie Larscheid 01/09/21

Brad Ness 02/10/21

Greg Peterson 03/01/21

Jay Evans 03/25/21

Cal Braun 03/26/21

Duane Maatz 03/29/21

Zach Johnson 05/07/21

Brittney Hogan 05/18/21

Jeffrey Missling 05/28/21

Jason Berg 06/01/21

Jennifer Ellsworth 06/02/21

Larry Mueller 08/01/21

Joel Jorgenson 08/23/21

Brett Colliton 09/08/21

Aaron Stoe 09/30/21

Jeff Carney 11/06/21

Tim Meyer 11/08/21

Ashley Mauch 12/15/21

Natalie Sparrow  12/22/21

Shari Isaak 01/03/22

Crystal Nelson 01/15/22

Skyler Dutton 02/22/22

Chad Peterson 03/28/22

 Jon McTaggart 04/01/22