"It will never rain roses: when we want to have more roses, we must plant more roses."
– Mary Anne Evans
The Executives' Club of Fargo-Moorhead is driven by initiative. Our Members take the opportunity to develop programs that benefit themselves and their organizations, lead discussions that are of particular interest to them, and, essentially, create their own value.
Some programs are one-time events, some develop into an ongoing series, depending on the interest, engagement and initiative of our Members.
Our Members are leaders. Each of them are encouraged and challenged to step up and help lead the Club. We have core values, guiding principles and guidelines, but no rules. If it pertains to business, leadership, professional or personal growth, our Members have the opportunity to lead (or at least begin) the conversation.
Our Members can ask themselves each day…
"What issues and challenges are facing my organization today?"
"Where am I looking to grow professionally? personally?"
"How could I best engage a group of local business leaders? What could I gain from this group? What can I add to this group?"
…then take the initiative, take advantage of the opportunity, to use the Club to answer those questions. 
Each Wednesday, around 20 or so Members of The Executives' Club, on average, gather from 12:00 to 1:00pm to enjoy a casual weekly lunch, share business insights & strategies, and hear stories from their colleagues.
This is an opportunity for all Members to suggest topics for discussion, make a pitch or presentation, reserve a date to lead the conversation and/or simply get to know each other better.
Since 2016, we've hosted over 400 Wednesday lunch conversations, making this our Club's longest-running and most widely-attended Signature Program. Currently, through 2023, we meet in Club Room III of Fargo's Holiday Inn.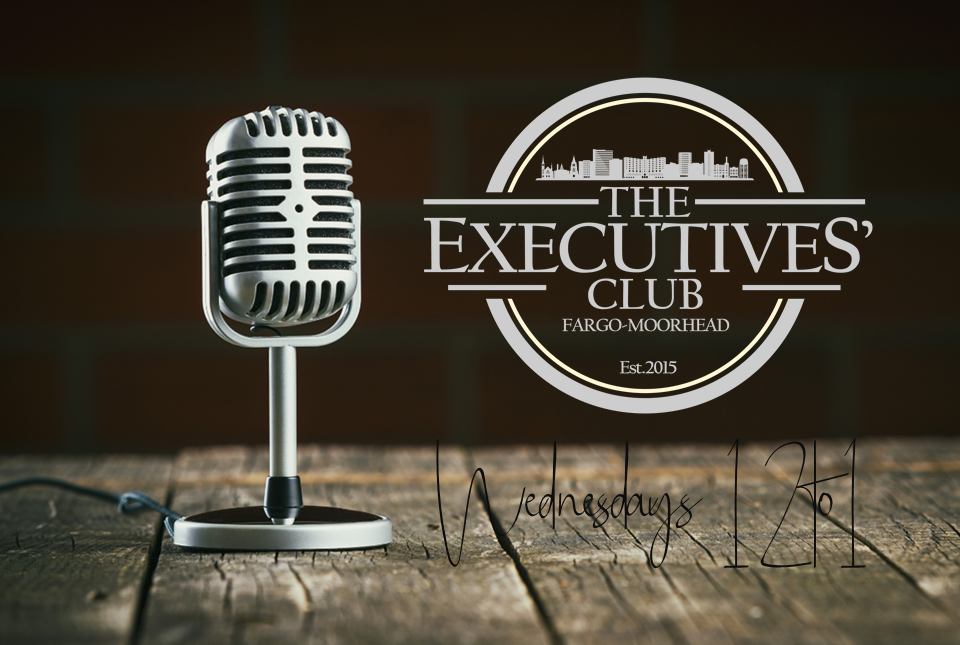 Jim Buus, President, JBC Commercial Real Estate, and David Dietz, CEO, Preference Employment Solutions, both Executives' Club GOLD Sponsors, talk about our longest-running program,
Wednesdays 12to1 Executive Lunch
Lisa Bortnem-Wiser talks about 3 o'clocks at the Clubhouse
Miranda Burfeind talks about our Under 10 Roundtable
Dave Nelson discusses our EOS Roundtable
Tom Stadum talks about our Business Succession Series