OUR PURPOSE is simple…
bringing visionary business leaders together
for extraordinary, unfiltered conversations.
Founded August 14, 2015, The Executives' Club of Fargo-Moorhead is the area's only Membership organization designed exclusively by and for Presidents, CEOs and senior-level executives.
The Club serves as a platform for business and community leaders to build relationships, share ideas, explore new business opportunities and participate in trusted inner-circle discussions.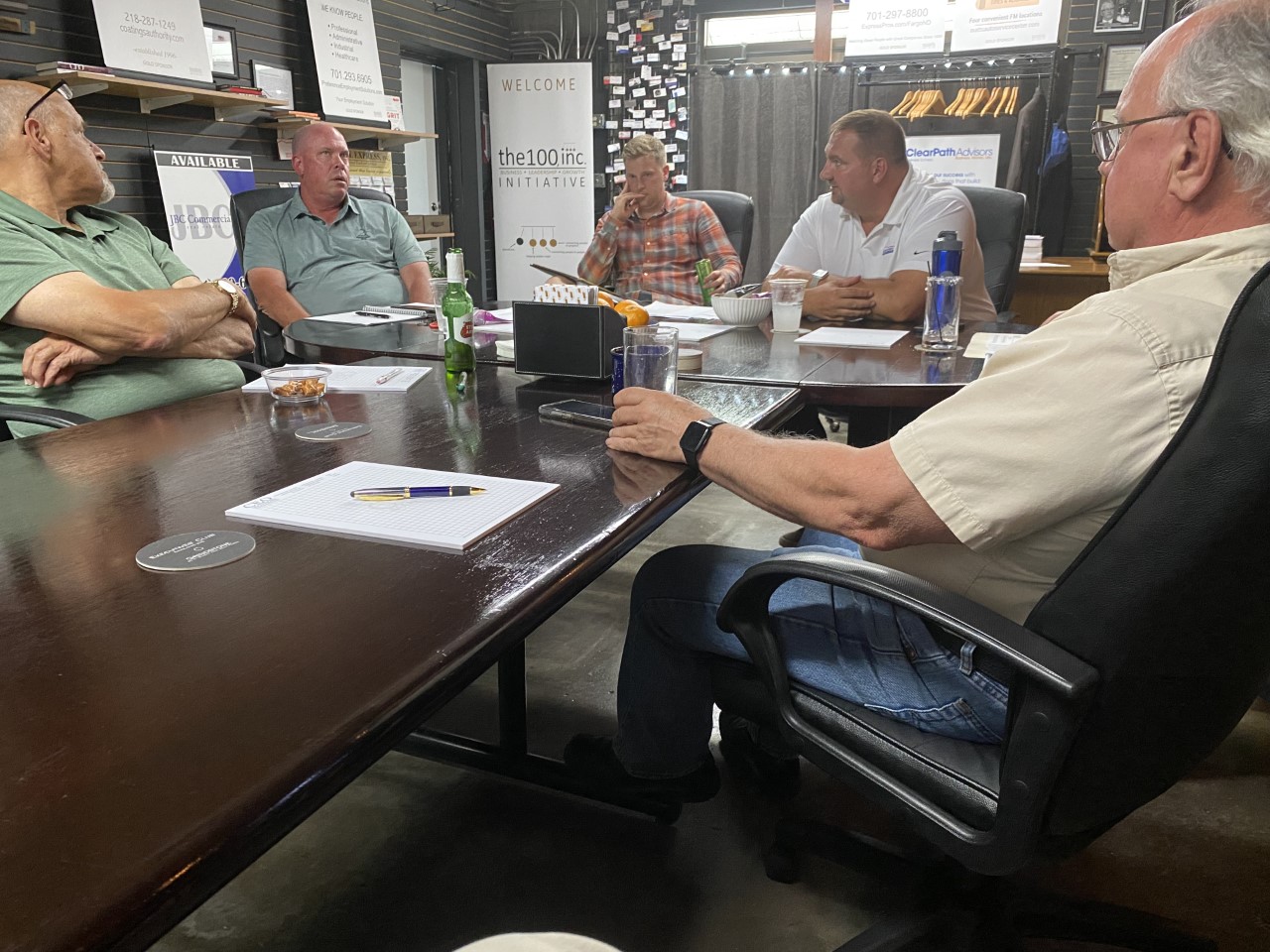 OUR KEY DIFFERENTIATORS
The Club is not a business directory. You'll notice our Membership roster is a list of individuals, not of companies. People come before business and personal growth is a prerequisite for business growth. People are our Members, leaders of local businesses and organizations, with the companies they lead listed secondary.
This Club is not a lead-generation network. Our Members assume a level of respect and mutual understanding about solicitation. Relationships are built first, business opportunities happen organically, somewhere down the line.
This Club is an initiative. There are no attendance requirements. Commitment to your family, your employees and your organization comes first, make time for the Club at your convenience. Your value is based on your engagement. 
The Club is independent. With no state or national affiliation, the Club proudly stands alone. Our Members determine our policies; outline our agenda; determine our direction.
The Club's Membership capacity is capped at 200. That number makes it large enough to meet a diverse group of business leaders, each with unique insights and experiences, yet keeps it small enough to get to know each other on a first name basis.
PLATINUM Member, DJ Colter talks about The Club
New executives' club provides support for CEOs and business owners
FARGO—Many CEOs and business owners say it's lonely at the top, but it doesn't have to be thanks to a new executive club called The100.
Founder Kurt McSparron said he was motivated to start The100 because most of the business groups in town are geared towards sales professionals hoping for referrals. He saw the need for a group that would support those at the top.
"It's a peer-to-peer development group where CEOs can support each other, share ideas, find solutions and do business directly with other owners," he explained.
"What we did was sort of create a business owners' shopping mall where everything a CEO needs on a daily basis, the group more than likely provides it, from CPAs to attorneys to marketing firms to contractors," McSparron said.
Fargo Forum, by Angie Wieck on May 30, 2016 at 4:53 p.m.
Happy with Money Podcast, hosted by Executives' Club Member Tom Stadum, Founder of Fjell Capital. 
May 27, 2022: The Five People Surrounding You, w/Kurt McSparron
OUR PURPOSE
Bringing Visionary Business Leaders Together For Extraordinary Conversations
Our stated Purpose is the process through which we achieve our true purpose, explained here…
As executives, we spend hours studying "leadership development" and have most-likely invested in some type of "personal growth" program, but it's generally not until an unexpected moment arises, that we flip the switch and begin to live our lives intentionally, and with purpose.
Our life experiences are critical to how leadership skills are formed, but more importantly, our responses and reactions to those experiences determine the type of leaders we will become.
Being an authentic and genuine leader is not something we are born with. It's part of a journey of personal growth that we take throughout our lives; in the challenges we face; the individuals we encounter; and our ability to adapt and affect change. Significant moments of clarity, adversity and diversity, change how we understand ourselves and ultimately shape our leadership approach.
Leadership is personal. Leadership development IS personal development.  It is essentially impossible to improve our leadership capacity without improving ourselves personally. This is where our Executives' Club is focused.
Great leaders are wealthy, filthy rich with self-awareness. They are comfortable getting uncomfortable. They have done the difficult personal work to better understand themselves, and, in turn, create richer, more meaningful relationships with their teams.
As a Member of The Executives' Club of Fargo-Moorhead, you may be fully aware, or realizing now for the first time, that you are enrolled in a personal development program. You joined a "business initiative", where we discuss leadership development and business growth, but one who's primary purpose is ingrained in personal growth.
Personal growth develops you as a leader and motivates you to strive for excellence, versus mediocrity. In so doing, you will make a positive impact not only in your life and career, but in the lives of those around you.
As an organization, we are committed to helping our Members grow, to elevate their consciousness about themselves and their lives, and to giving them the tools and mindset to elevate their leadership and the potential of those around them.
We were founded, not simply as an initiative, but rather to test your initiative. We provide a series of opportunities designed to draw forth your innovation, your creativity, and your determination. We create situations (or the opportunity for you to create situations) which require greatness to succeed. Our intentional purpose is to create that unexpected moment where you "flip the switch", rise to the challenge, lead the team and live intentionally.
This is our model.
We tend to grow in spurts, with periods of great focus, followed by periods of complacency. The Executives' Club, with Signature Programs designed to address each of these periods, is your club, a catalyst for personal development and the development of your leadership abilities. We thank you for taking the initiative!
Sincerely, thank you.
kurt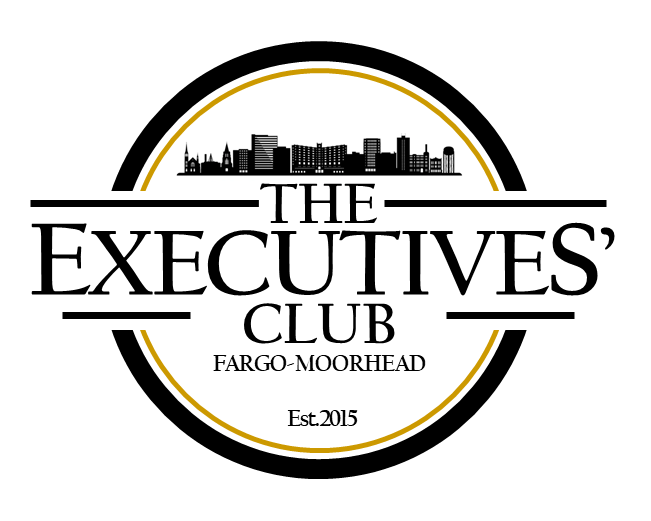 NAME: The100, Inc., dba The Executives' Club of Fargo-Moorhead

BUSINESS TYPE: North Dakota Non-Profit Corporation

STRUCTURE: Private Membership-based Business Initiative

COST: Individual Contribution Required

MEMBERSHIP CAPACITY: 200 Local Executives and Business Leaders