The 21 Irrefutable Laws of Leadership…
#11 The Law of the Inner Circle:
A leader's potential is determined by those closest to them. 
The Executives' Club of Fargo-Moorhead is fortunate to benefit from the leadership and involvement of several of our community's most-influential business leaders. Many through engagement and interaction with our other Members; a select few drive our Signature Program series of events; some with generous financial contributions; and some, do all of the above – thank you!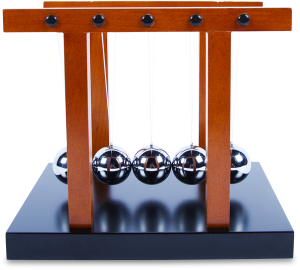 Our Club's PLATINUM Members have made a generous contribution of $5,000 to our organization and, in return, receive lifetime Membership, complimentary admission to all exclusive Club events, plus our unending gratitude – THANK YOU.

Generally speaking, our EXECUTIVE Sponsors are typically our most-engaged Members. These Members contribute far-beyond our basic annual contribution of $365 and subscribe to a $100/monthly or $1,000 annual offering – THANK YOU!
EXECUTIVE Sponsors also receive complimentary admission to all Club events, plus special promotional considerations for Leadership Unfiltered.

LEGACY Members have been selected solely at the discretion of our Club's Founder to receive LIFETIME Membership to the organization, for their contributions, either to our Club, to our community, or both – THANK YOU.
In the case of our first 2 LEGACY Members, both Darcy and Mark are Founding Members of The Executives' Club, Founders of their respective companies and both successfully sold to local companies and are enjoying much-deserved retirement – congratulations!