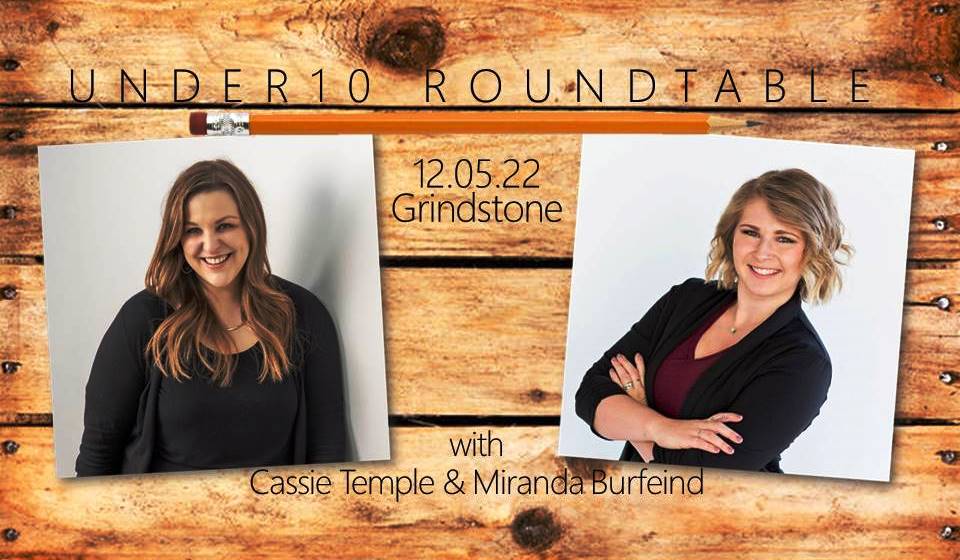 UNDER10 Roundtable | Advertising Workshop
6
6 people viewed this event.
$20 Members Only
UNDER 10 Roundtable: Advertising Workshop w/Cassie Temple and Miranda Burfeind
We're really excited about this one!
Cassie Temple and Miranda Burfeind have prepared our next UNDER 10 Roundtable Series event: Advertising Workshop
"I think this is going to provide SO much value to our small businesses that get overwhelmed with 'where should I advertise?', because that's all of them." – Cassie
The team has invited Nikki Moen of Niche Marketing Solutions, LLC, to lead a 30-minute presentation of how to identify your audience and how that leads to "where to advertise".
This will be followed by a 30-minute workshop where everyone can lead themselves to an answer!
"It's so different for everyone."
Please register early for this valuable presentation, discussion and workshop focused on advertising.
PRIVATE EVENT | Executives' Club Members and invited guests: $20