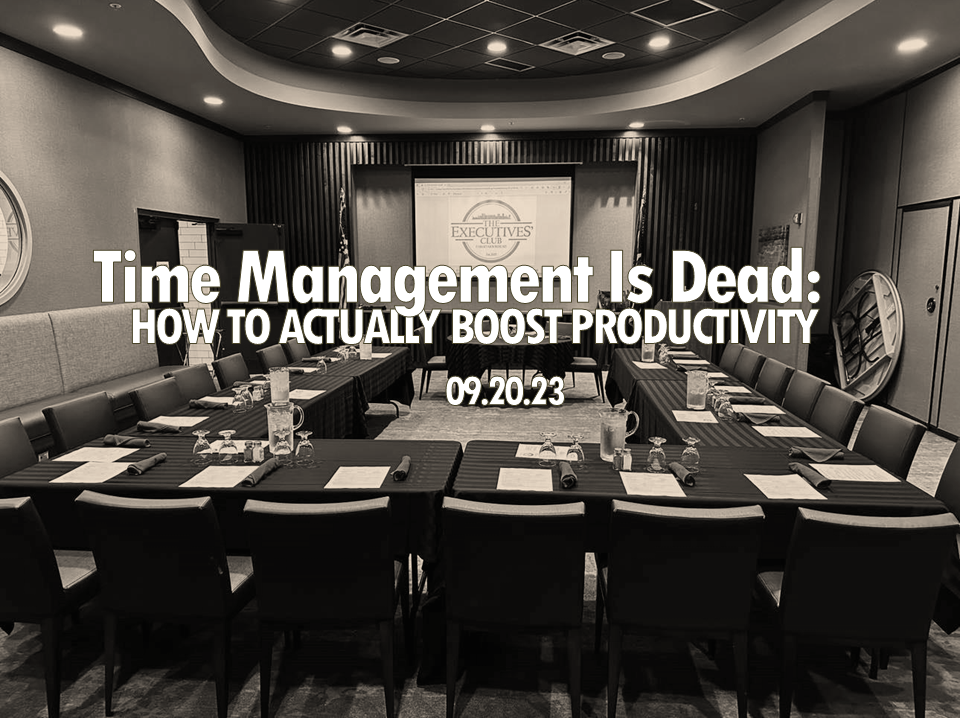 Time Management Is Dead: HOW TO ACTUALLY BOOST PRODUCTIVITY
11
11 people viewed this event.
The fallacy of time management lies in the belief that time is a controllable factor that can be managed like any other resource. In reality, time is a finite and elusive resource that cannot be controlled or manipulated.
Trying to fit as many tasks as possible into a day, using time management techniques like to-do lists, the Pomodoro Technique or multitasking give a false sense of control over time; they don't address the fundamental problem of time being a finite resource.
For decades, people have been told that time management is the key to productivity. We've been taught to create schedules, make to-do lists, and to try getting as much done in as little time possible.
But what if this approach is actually doing more harm than good?
We'll talk about the top 3 strategies used to see an immediate boost in your (and your team's) productivity.
Join the conversation!
It's time for a new approach to work that doesn't leave us feeling exhausted and unsatisfied