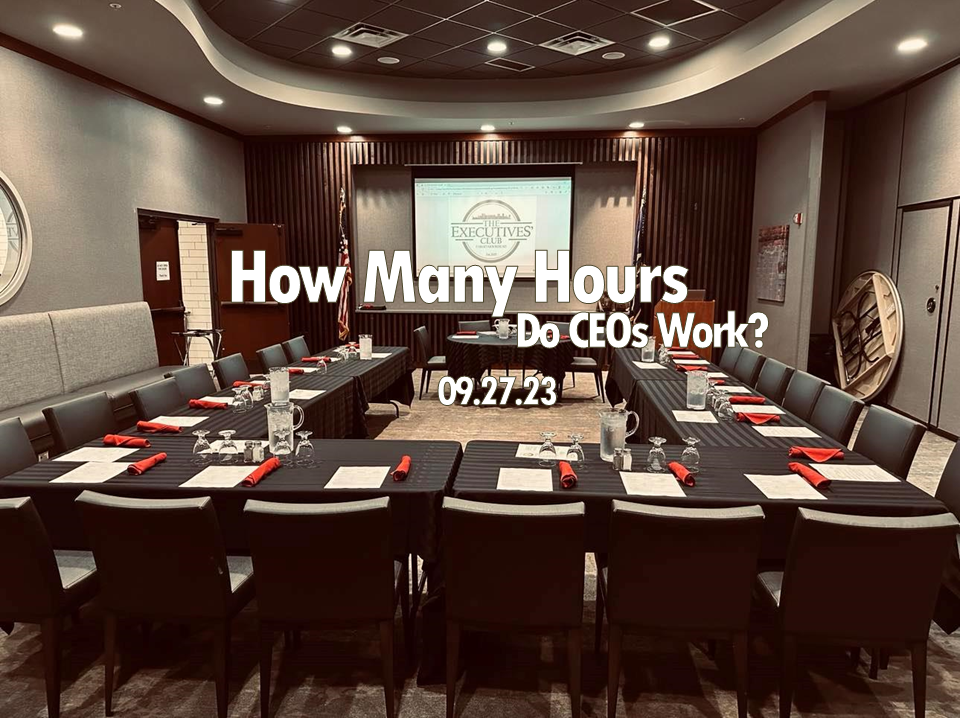 How Many Hours Do CEOs Work?
15
15 people viewed this event.
Yahoo CEO Marissa Mayer routinely pulled all-nighters and worked 130-hour weeks while at Google. Mayer is known for her incredible stamina and work schedule. She used to put in 130-hour weeks at Google, according to Entrepreneur, a schedule she managed by sleeping under her desk. Even people critical of her management style acknowledge that she "will literally work 24 hours a day, seven days a week."
A 2005 Fortune article on GE CEO Jeffrey Immelt describes him as "the Bionic Manager." The article highlights his incredible work ethic, saying he worked 100-hour weeks for 24 years. Immelt strictly divides that time, devoting a specific portion of each day to deal with every part of his business. All of that comes after a 5:30 a.m. workout, during which he's already reading the papers and watching CNBC.
Is an 8-hour day enough to do GREAT work?
Should authentic leadership require alignment in all areas of your life?
There is no single way to attain an adequate work and family balance. For some CEOs and leaders, the balance in their lives came from lessons they learned from experience and ensuing regrets. For others, balance results from commitments they've made to prioritize family over their work.
Yet, plenty of CEOs continue to seek and learn new ways for balancing work with family.
Join the conversation!