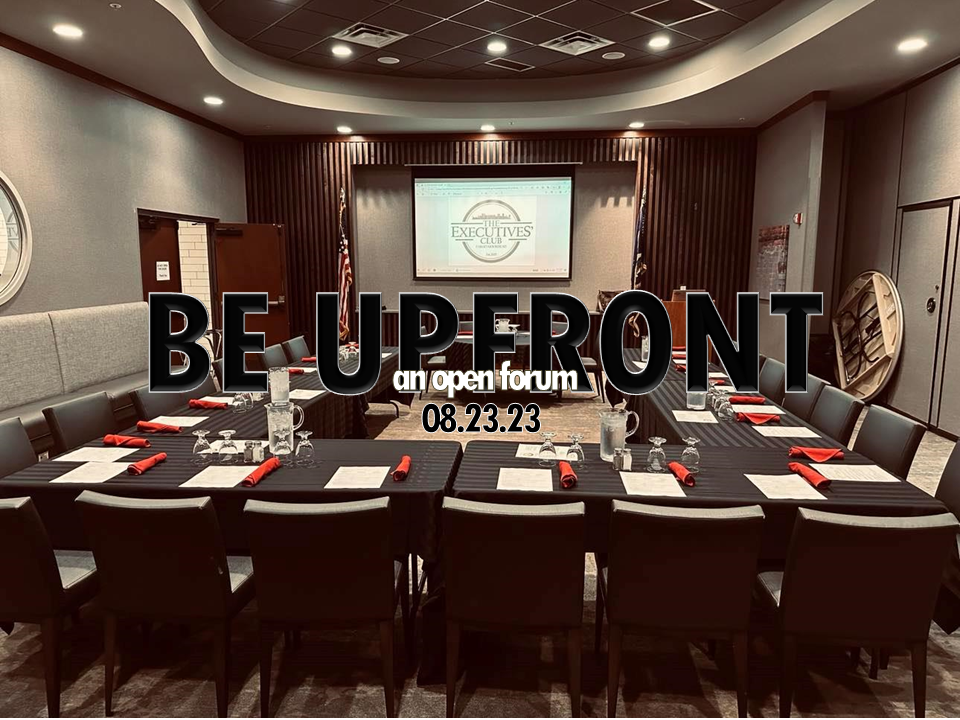 BE UPFRONT
13
13 people viewed this event.
Our Executives' Club #1 core value: Be upfront.
Executives' Club of Fargo-Moorhead Members choose to be straightforward, honest and forthright, both with our words and our intentions. We get-to-the-point by being direct, real and even vulnerable, because we understand that vulnerability leads to accountability and is the truest source of genuine authenticity.
What does this mean?
For this open forum, tell us what's on your mind. Share your issues and let others help. Share your insights and help others.
Join the upfront conversation!