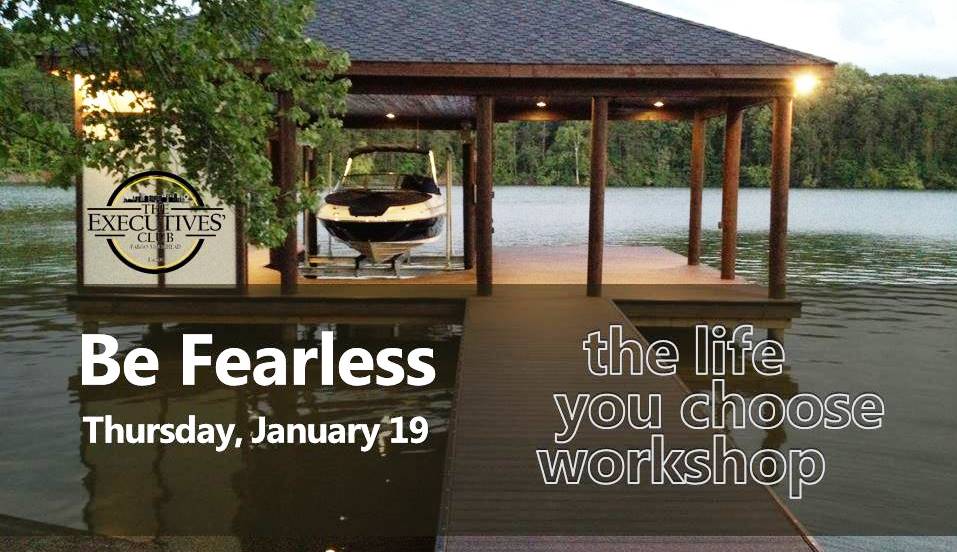 10 THINGS | pt1: Be Fearless
11
11 people viewed this event.
$10-20
There have been thousands of books written about what it takes to be successful in business, and thousands more about achieving success in life as well. In this series, we'll discuss some common themes woven throughout and boil them down to a short list of things that each of us can read, develop and apply in our lives.
This 2023 series will examine:
10 Things You Must Do to Be Successful In Business (and in Life)
_
Part 1: Be Fearless
Want to know why becoming successful in a business venture is considered such a daunting feat by society?
While there are obvious hurdles to face, one of the biggest challenges is in overcoming the fear of jumping into a business in the first place. However, this is only the beginning of the road for those who want to be truly successful in business.
Overcoming your fears and getting started is noble, but the true tests of a fearless entrepreneur will be constant,
√ from initiating a conversation at a networking mixer,
√ asking for the sale on a major deal,
√ severing ties with a partner who is causing harm to the venture,
and perhaps the most frightening of all situations…
√ watching a business fail (it happened to Henry Ford twice before he designed his famous assembly line!)
One who can fail miserably and not be scared to dust themselves off and try again and again until they are successful is truly fearless.
—– In this series, we'll ask our Executives' Club Members to:
√ share their own positive and negative experiences throughout their careers in each of these 10 areas.
√ examine their best intentions versus actual practices in each of these areas.
√ reflect on life lessons and wisdom from their own personal and professional mentors.
√ discuss best practices and processes from the multitude of business books most of us have read.
√ teach the techniques and rituals from the multitude of personal and leadership growth programs we've each likely pursued.
√ assist each other as we identify our beliefs, discover our purpose, develop our strategy and clarify our vision
√ help each other find fulfillment, significance and happiness in each of these 10 areas.
√ live the life you choose.
JOIN THE CONVERSATION.