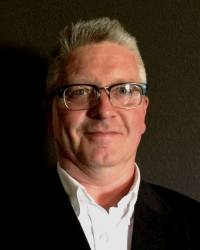 We're all busy running our businesses and there are, literally, 1000s of apps, books, websites, programs and experts intended to help us do that.
Every month at our Executive Events Series discussions, our panelists and attendees share tools and tips that they're using to save them time and/or money.
This page is designed to highlight some of those tools and create a "resource hub" for all small business owners and executives.
Thanks and feel free to contact me if you want help implementing any of these recommended tools, tips and tactics!
Kurt | kurt@the100.work | 701.541.1073 cell
What tools are you using to run your business?
Tools
[to͞ol]  NOUN
1. a device used to carry out a particular function  
syn: instrument, apparatus
Tips
[tip]  NOUN
 1. a small but useful piece of practical advice  
syn:  suggestion, pointer
Tactics
[ˈtaktik]  NOUN
1. a strategy carefully planned to achieve a specific end  
syn: plan, maneuver, action
Tools used/recommended by our Members
Tools created by our Members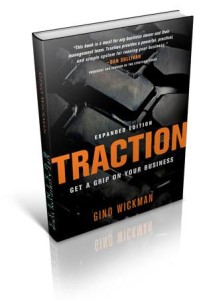 ALOT of our Members are currently implementing Traction® or in the process. Members who re-invest for a 2nd year in our project are receiving a FREE copy, courtesy of Harlan Goerger @ AskHG!
Don't let common problems and frustrations run you and your business.

TINYpulse Engage offers leaders a way to take the pulse of their workforce by helping them collect unvarnished feedback from employees. TINYpulse Perform is a performance management tool that helps leaders facilitate 1:1 meetings to improve employee performance and achieve company goals.

THE SIMPLEST TOOL FOR A GREATER WORKPLACE
Engage your employees in less than 5 minutes per month. Send out weekly company surveys in order to keep a pulse on the company culture, morale and feedback.

CLOSE MORE DEALS WITH LESS WORK
HubSpot CRM makes it easy to organize, track and grow your sales pipeline. And it's 100% free. Forever.

Hosting an event? Eventbrite is a 1-stop site for creating, promoting and hosting events. Free events are FREE and paid events have a small service fee applied to each ticket sale. We use Eventbrite for our Peer12 Executive Series events and I am 100% satisfied with the ease of use and service provided!

Trello lets you work more collaboratively and get more done. Trello's boards, lists, and cards enable you to organize and prioritize your projects in a fun, flexible and rewarding way. From startups to Fortune 500 companies, Trello is the most visual way for teams to collaborate on any project.  Sign Up – It's Free.

Simplify your scheduling.
NOTE: We are using calendly, here on our site and I know several of our Members that do as well. Need help getting started?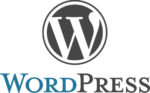 Our website uses WordPress as a content management system.  Over 76.4 million websites are built with WordPress and is constantly growing. Take a look: WordPress's website

If you're looking to build a website just to have one then we may not be the best partner for you.  However, if you want to utilize your website as a sales tool then you came to the right place. We focus on designing websites that are engineered to drive sales for your business.  That means implementing proven user interface and user experience strategies designed to make the conversion process as simple as possible.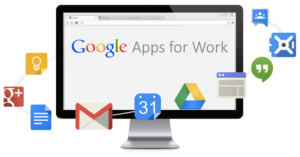 Professional email, online storage, shared calendars, video meetings and more. Built for business, designed for teams. An all-in-one suite to communicate, store and create.  apps.google.com
*recommended by Jake Joraanstad of Myriad Mobile at our 7.20.2016 Peer12 Tech Discusssion.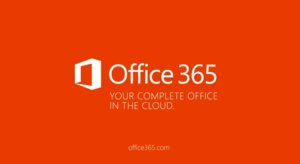 Work together easily
Work wherever you are, whenever you need to, on whatever device you choose. Share files. Join meetings. Stay in sync with your team. When there's work to be done, your Office is right there. Office 365 for business
*recommended by Wes Henry of TrueIT at our 7.20.2016 Peer12 Tech Discussion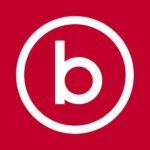 Booth is a Small Business Phone System As Smart as your Business, starting at $9.95/month

Turn the occasional guest into a repeat customer. ConnectLabs is the perfect fit for restaurants, bars, and cafe's to turn your guest WiFi into a powerful marketing tool.

Go beyond normal accounting or auditing processes and discover hidden profits.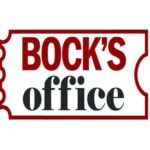 Bock's Office was founded to work with people–individuals and organizations–who are committed to experiencing success in all aspects of their lives. Join their List and get Napoleon Hill's Success Formula FREE + bi-weekly tools + inspiration!

The CEO Solution is a limited and by invite only group of CEO's, Presidents and Owners of small business that want to improve and grow their business, develop themselves and add value to the world around them.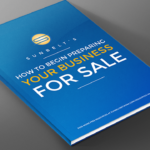 Sunbelt of North Dakota Knowledge Center: Downloadable guides
How to begin preparing your business for sale
Buying a franchise 101
5 Selling mistakes to avoid
The 5 milestone steps of buying a business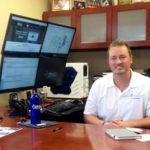 CEO Blog with Brady Nash, CEO at BNG Team.com