Everything that you need and everyone that you need to know, to successfully (and locally) operate your business!
Biographical Info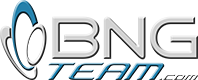 Brady graduated from Lidgerwood Public School just 12 years ago. That fall, he enrolled at NDSU, attended one full semester, then dropped out to be an entrepreneur in 2005. Less than two years later, he formed BNG Holdings, Inc. in January 2007.
In 2015, he was a finalist for the Chamber Choice Entrepreneur of the Year award. He was chosen one of Prairie Business magazine's 40 under 40 and BNG Holdings Co was ranked the #2 in ND and #1769 in the nation on the "Fastest Growing Companies in America" list by Inc. Magazine! Brady has been a keynote speaker at several events around the country and is regarded a foremost expert on how to efficiently get businesses paid.
---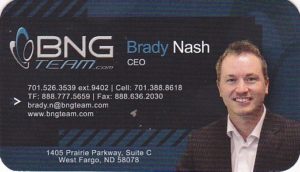 Categories:
Business Equipment,
Business Services,
Financial,
Technology
"Your reputation does not belong to you, however, your character is 100% your responsibility" – Jodee Bock