Biographical Info
Meet Tom Kading
Tom grew up in Park Rapids, MN, an area that is commonly planted with beans and potatoes. Tom grew up working a summer job on a local farm. Upon graduating from high school, he attended NDSU for a degree in Civil Engineering. Over the years Tom has participated in a number of engineering projects. He still enjoys engineering and pursues it when he has the opportunity. After graduating from NDSU, Tom decided to attended UND for a Juris Doctor degree and a Master's degree  in Business Administration.
Kading & Wiebolt
Upon successfully passing the North Dakota Bar, Tom opened Kading & Wiebolt law firm with his fellow attorney and business partner Will Wiebolt. From the beginning the law firm focused on agricultural law, and it has continued to do so ever since. Tom has been involved in various crop insurance arbitration disputes as well as other minor litigation cases. He is very familiar with prevented plant disputes as well as the other intricacies of the common crop insurance policy. Tom is a District 45 representative in the North Dakota legislature and was elected to this position in 2014.
---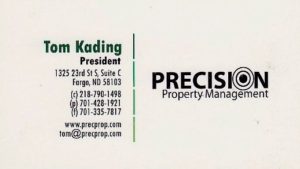 Categories:
Business Services,
Financial,
Legal,
Real Estate | Development
It seems like every day carries a new cost for business owners, whether it comes in the form of government regulations, increasing health care cost, or just the cost of goods sold.
With so many business clients large and small, Kennelly Business Law knows the last unexpected expense any business leader wants to see is for legal services.
For many business owners, the only thing more daunting than legal matters are financial matters. Combining those two complexities is the challenging world of Bank Law – a specialty that has become one of the most complex and daunting areas of law in recent years.
While the Sarbanes-Oxley Act of 2002 placed new and more in-depth restrictions and disclosures for investing, the global economic crisis of 2008 resulted in the federal government enacting significant new regulatory restrictions and consumer protections in matters of banking and finance.