Biographical Info
Don has worked with individuals and businesses for thirty years and he brings a diverse background and broad experience to his clients.  Don began his career as a personal trust officer working with individuals and families on estate planning, trust and investment issues.  He then worked on individual and business retirement plans handling ERISA issues and investment management.  Don has a business background and has held a Series 7 securities license, as well as, real estate and insurance licenses.  Over his career Don has helped individuals, families and businesses grow and protect their assets, handling simple to complex personal and business issues.
---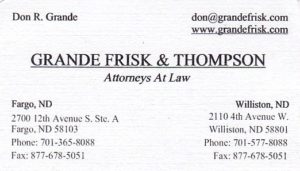 Categories:
Business Services,
Consulting,
Legal
It seems like every day carries a new cost for business owners, whether it comes in the form of government regulations, increasing health care cost, or just the cost of goods sold.
With so many business clients large and small, Kennelly Business Law knows the last unexpected expense any business leader wants to see is for legal services.
For many business owners, the only thing more daunting than legal matters are financial matters. Combining those two complexities is the challenging world of Bank Law – a specialty that has become one of the most complex and daunting areas of law in recent years.
While the Sarbanes-Oxley Act of 2002 placed new and more in-depth restrictions and disclosures for investing, the global economic crisis of 2008 resulted in the federal government enacting significant new regulatory restrictions and consumer protections in matters of banking and finance.