Biographical Info
Our firm has more than 30 years of experience in serving the business community. First, with many years as partner in the regional CPA firm, and secondly with an exclusinve focus on being an advisor to the business community. We currently provide the business community with competent financial advisory and consulting services to enable management and ownership to pro-actively take advantage of opportunities and strengths present in their marketplace. In addition, we help them to successfully address the threats and weaknesses of their organization.
Our goal is to be recognized as a high quality provider of advisory and consulting services to high quality business and financial clients and their owners.
Specialties:Buying & Selling Businesses, Mergers & Acquisitions, Business Contract Review & Development, Litigation Support Services, Business Start-Up, Business Plan Development, Finance Assistance, Troubled-Debt Restructuring, Business Turn-Around Assistance, Corporate & Business Reorganization Assistance, Succession Planning, and Advisor to Ownership / Management and Business Controllership Services.
---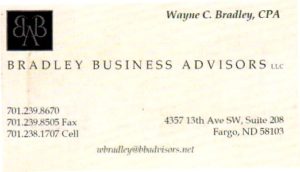 Categories:
Business Services,
Consulting,
Financial,
Legal
It seems like every day carries a new cost for business owners, whether it comes in the form of government regulations, increasing health care cost, or just the cost of goods sold.
With so many business clients large and small, Kennelly Business Law knows the last unexpected expense any business leader wants to see is for legal services.
For many business owners, the only thing more daunting than legal matters are financial matters. Combining those two complexities is the challenging world of Bank Law – a specialty that has become one of the most complex and daunting areas of law in recent years.
While the Sarbanes-Oxley Act of 2002 placed new and more in-depth restrictions and disclosures for investing, the global economic crisis of 2008 resulted in the federal government enacting significant new regulatory restrictions and consumer protections in matters of banking and finance.