Biographical Info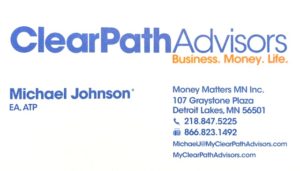 A holistic approach to helping people in business execute real solutions for the real problems they encounter every day. At the core is a leadership, brand and culture focused approach to coaching people through their challenges to become who they want to be as a person in the world, and as a person in business. Services include business coaching, tax advisory, accounting advisory and investment advisory.
Categories:
Consulting,
Financial
Consulting is a pretty vague term.
Every business is a "consultant" in some form, regarding their respective industry.
Here, we've listed those Members of the100,inc. that specifically provide consulting in their field of expertise:
business consulting

technology

accounting and tax

financial

legal

human resources

benefits

insurance

real estate

energy

manufacturing | product design

engineering

health and wellness
as always, if you have questions, or would like an introduction to one of our Members, please contact me at 701.541.1073 or kurt@the100.work
with gratitude,
kurt mcsparron, founder
often times, 
your answer can be found in
Blogs, 
Newsletters and FAQs
8.11.17 links being added
---
Sagency | 
Leadership Consultants
---