Meet the 
Business Coaching | Leadership Development | Executive Consulting
Members of the100, inc.
---
12
Benefits

of Hiring a Business Coach
1 |  To create an actionable strategic plan for growth and increased profits
2 |  To help you define key objectives and a clear vision for your business
3 |

  To provide the accountability and support that will propel your success
4 |

 To create systems that produce consistent and predictable results
5 |

 To spend more time working as the business owner and less time working as the business operator
6 |

 To have an objective opinion from an experienced and trusted advisor
7 |

 To help you stay on track, prioritize and better manage your time
8 |

 To create a team you can count on and one that believes in your vision
9 |

 To relieve the bottleneck in your production, which impedes output
10 |

 To improve internal communication and ensure everyone understands what needs to be accomplished
11 |

 To improve efficiency, productivity and customer satisfaction
12 |

 To encourage you to reach beyond what is familiar and comfortable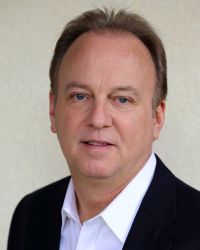 Brian Rinke formed Success Energetics, LLC to help business owners and business professionals clarify the vision they have for their business and move them through the obstacles that prevent them from achieving a desired level of success. Brian has been a Business and Executive Coach for the past 10 years and formed his coaching business by applying the experience he acquired from 26 years of corporate management with Warner Bros., Ingram Entertainment and Fred Meyer Stores, Inc. His experience in the areas of retail, wholesale and manufacturing has resulted in a diverse business acumen rooted in knowledge, skill, tenacity and confidence. His professional career and entrepreneurial experience provides the foundation to guide and mentor business owners to achieve massive results and a strong sense of accomplishment.
I
 

offer my clients individualized solutions and do not take a one size fits all approach. Every business is different, so the current situation within your organization will

 

determine our immediate course of action. We

'

ll start by assessing

 

what

'

s working, what

'

s not working, and step you through a customized process

 

designed to create extraordinary results.
Business and Executive Coaching
Member 100 since 5.31.2016 | thank you Brian!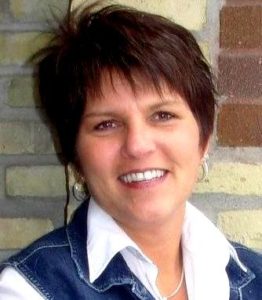 BocksOffice.com          Master Networks
Jodee Bock

is a dynamic business communicator who encourages people to practice riskful thinking as opposed to merely wishful thinking. By encouraging them to think beyond their reasons, she leaves audiences with new insights, along with ideas for turning their knowledge into action.
Jodee is the founder of Bock's Office Transformational Consulting and has over 15 years of experience in the areas of corporate communication, media relations, executive coaching, and training and development. She holds certifications in Life Purpose and Career Coaching, Job Relations Training (JRT), Bob Proctor's Life Success Consulting®, and Accelerated Innovation Training and Coaching from SolutionPeople in Chicago.
Member 90 since 4.20.2016 | thank you Jodee!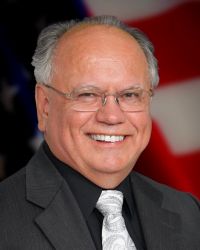 Harlan Goerger is founder and president of H. Goerger & Associates, dba AskHG. As a facilitator, Harlan has worked with countless companies of all sizes and industries. In the business world, he has observed the ideas and concepts that work, and also those that are not as effective. His experience gives his business solutions the ideas and cautions that not only keep risk levels low, but boost growth levels as well. Harlan's insight does not come from textbook insight, but real life, real business experience.
It was the desire to have a positive impact in the business community that drove him to develop the CEO Solution groups. By positively impacting the leadership capability and capacity of business owners and CEO's, the entire organization has been impacted for the better!
Member 25 since 8.28.2015 | thanks HG!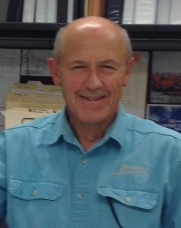 Bradley Business Advisors, LLC
Since 2003 Bradley Business Advisors has been helping small businesses in the Upper Midwest assess their weaknesses and vulnerabilities to better enable them to succeed. In addition, we specialize in helping ownership and management take advantage of their business strengths and opportunities to further develop their success and profitability. We provide financial and strategic guidance to our clients, and offer a variety of strategies designed to get them where they want to be and what they want to accomplish.
A traditional CPA firm that performs financial audits for their clients cannot "advocate for their clients." At Bradley Business Advisors, we are able to advocate for and on behalf of our clients. We make it our mission to provide the business community with competent financial advisory and consulting services to enable management and ownership to pro-actively take advantage of opportunities and strengths, and to successfully address the threats and weaknesses of their organization.
Member 21 since 8.18.2015 | thank you Wayne!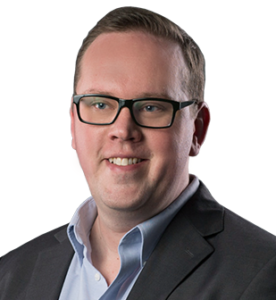 Whether you are just starting out or your company has been around for a while and looking to take things to the next level, I've been there. For the last 8 years I've been running a digital agency and custom software shop. We've had some great success, as well as some pretty low points. We've started a few products, some worked, some failed.
In all this time I've come to believe that you need a plan and someone to help encourage you when you hit those low points. Having a plan doesn't guarantee success, however if you don't have a north star that you are going after, how do you know when you've won? If you are anything like me you'll lose interest and give up. That's why I've created a plan to help others get to where they want to go, and hopefully learn from my mistakes so you don't have to feel the pain.
Member 3 since 8.17.2015 | thank you Josh!
Mike Meagher is founder and consultant at Sagency, an executive search and leadership consulting firm located in Fargo, ND. He partners with leaders to build valuable and impactful organizations where people reach their full potential.  Mike's craft combines practical strategies and the science of human behavior and motivation to help leaders hire, engage, develop, and retain the best people.
Tom Iverson is a strategic management and executive coach at Sagency. With over 35 years experience working with people, Tom's passion is seeing individuals and organizations do better, reach higher, and go further than they think possible.  Tom's expertise includes strategic planning, executive and performance coaching, succession planning, employee engagement, talent strategy, and organizational/team development.
Strategy, Leadership Transition and Growth
Member 43 since 12.20.2016 | thank you Mike!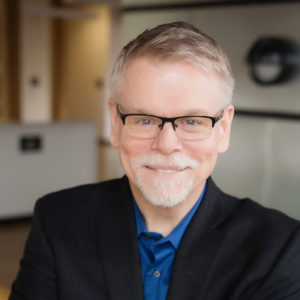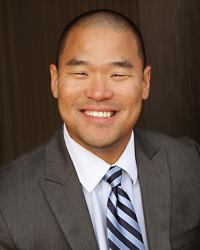 Mark J. Lindquist is a nationally recognized motivational speaker, highly sought-after success coach, lead singer of the Mark J. Lindquist Big Band, world-touring entertainer, executive director of the nonprofit Support a Fallen Hero, and author of the books, "Passion! 8 Steps to Reignite Yours," "Passion! 8 Steps to Find Yours" and "Service! My Way of Life."  Mark has performed live for over 1.5 million people in 22 countries and 44 states throughout his career.  Mark has been featured on CNN.com, C-Span, The Washington Post, The Washington Times, The Dallas-Fort Worth Star Telegram, The San Francisco Chronicle, The Miami Herald, The Houston Chronicle and the Korea Today Newspaper (Seoul, South Korea).
​
Currently, Mark travels the country delivering keynote addresses for businesses, colleges, young professionals networks, conferences and school assemblies.  He also performs the National Anthem for collegiate and professional sports teams and is the full-time National Anthem singer for the National Champion University of North Dakota Men's Hockey program as well as a guest performer for the College World Series, WE Fest, The Minnesota Twins, The Minnesota Lynx, The Los Angeles Dodgers and The Minnesota Vikings.
Mark founded Mark J. Lindquist Enterprises, Inc. in order to bring smiles to the faces of people and ignite passion all over the world.
Member 98 since 5.26.2016 | thank you Mark!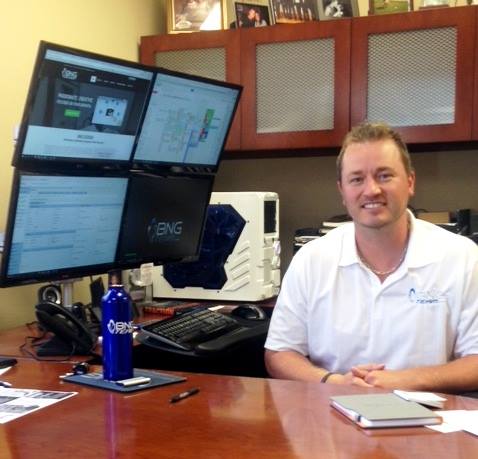 Brady leads BNG's overall company direction, spending most of his time, negotiating contracts and new partnerships. Brady makes sure that the many departments of BNG are all working together in the same direction to achieve the company's goals. He has taken proactive steps in recent years to stop micromanaging and to give more control to department heads. Having very skilled individuals in each division of the company has been crucial to the companies recent growth. Brady now leads from a higher view and leaves more of the smaller, but important details, to his trusted team members.
– Brady Nash, CEO of BNG Team was honored to be featured in the list of Prairie Business' 40 under 40.
– BNG Holdings Inc. was awarded the #2 fastest growing company in North Dakota by Inc. Magazine. We were also awarded the honor of #1769 on the same Inc. 5000 list of fastest-growing private companies in America.
– Silicon Valley list of 50 Best Companies to Watch in 2016, BNG Team is referenced as an up and coming provider of business solutions in the SMB world.
Member 64 since 12.7.2015 | thank you Brady!
Brady Nash | CEO
Members and non-Members, please join our Facebook discussion, specifically dealing with Traction, Gino Wickman's best-selling book, and implementing the Entrepreneurial Operating System (EOS) in your business. This group is intended for Fargo-area business owners only please. REQUEST TO JOIN
---
Description: This is a public, informal, "open source" community for the Entr
epreneurial Operating System popularized by Gino Wickman's book, Traction: Get a Grip on Your Business. 

This group is for Fargo-area CEOs, business owners and others implementing or interested in EOS. We are not affiliated with EOS Worldwide or Gino Wickman. This group is operated by and sponsored by the100, Inc., Fargo business initiative!