Hiring a business coach, trainer or speaker is as individual an experience as buying a car.
True, it's a decision based on features, performance and price, but also (and perhaps, mostly) it's a decision based on personal preferences and a personality connection.
For the same reason that many of the best car dealers in Fargo are located in the SW corner of Main Avenue and I-29, many of the best business coaches and leadership trainers in Fargo-Moorhead are Members of the100,inc.
"Who's the best business coach?" The answer, is the one that gets the best results for YOU and YOUR company!
---
12 Benefits of Hiring a Business Coach
1

|  To create an actionable strategic plan for growth and increased profits
2

|  To help you define key objectives and a clear vision for your business
3

|  To provide the accountability and support that will propel your success
4

|  To create systems that produce consistent and predictable results
5

|  To spend more time as the business owner and less time as the business operator
6

|  To have an objective opinion from an experienced and trusted advisor
7

|  To help you stay on track, prioritize and better manage your time
8

|  To create a team you can count on and one that believes in your vision
9

|  To relieve the bottleneck in your production, which impedes output
10

|  To improve internal communication, ensuring everyone understands
11

|  To improve efficiency, productivity and customer satisfaction
12

|  To encourage you to reach beyond what is familiar and comfortable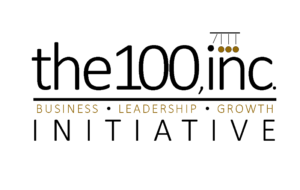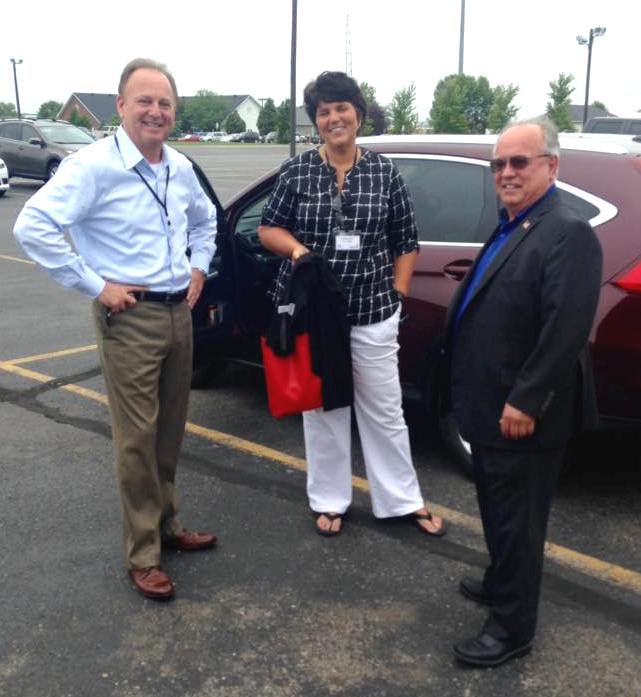 Brian | Jodee | Harlan
Biographical Info
B i o g r a p h y

Mark J. Lindquist is a nationally recognized motivational speaker, Lead Singer of the Mark J. Lindquist Big Band, world-touring entertainer and author of the books, "Passion! 8 Steps to Reignite Yours," "Passion! 8 Steps to Find Yours" and "Service! My Way of Life."  Mark has performed live for over 1.5 million people in 22 countries and 44 states throughout his career.  As an actor, he has appeared in ABC's LOST, CBS' Hawaii Five-O and the Universal Studios movie "Battleship."  He has performed for Grammy winning artists, Academy Award nominated actors, foreign dignitaries around the world as well as staffers at the White House.  Mark has been featured on CNN.com, C-Span, The Washington Post, The Washington Times, The Dallas-Fort Worth Star Telegram, The San Francisco Chronicle, The Miami Herald, The Houston Chronicle and the Korea Today Newspaper (Seoul, South Korea).

Mark has shared the stage with former U.S. Attorney General Janet Reno, Senator John McCain, Magic Johnson, Edward James Olmos, Grammy Award winning artists Rihanna, Brooks and Dunn and Brandy, Academy Award nominated actor Liam Neeson, The Band Perry, Craig Campbell, Dierks Bentley, CEO Bob Nardelli (Home Depot), Steve Case (AOL/Time Warner), Ken Thompson (Wachovia), Jeff Swartz (Timberland) and Ben and Jerry (Ben and Jerry's Ice Cream).

Throughout his entertainment career, Mark has performed for the Tuskegee Airmen, the Secretary of the Interior Gayle Norton, Secretary of Commerce Don Evans, Secretary of Labor Elaine Chao, Members of Congress, Sargent Shriver, Mia Hamm, Tony Stewart, Jordin Sparks, The Washington Redskins, The Atlanta Falcons, and The New York Giants (NFL), the Florida Panthers (NHL), the Washington Nationals (MLB), the NCAA, Universal Studios and The Supreme Allied Commander of NATO Europe.

Currently, Mark travels the country delivering keynote addresses for businesses, colleges, young professionals networks, conferences and school assemblies.  He also performs the National Anthem for collegiate and professional sports teams and is the full-time National Anthem singer for the National Champion University of North Dakota Men's Hockey program as well as a guest performer for the College World Series, WE Fest, The Minnesota Twins, The Minnesota Lynx, The Los Angeles Dodgers and The Minnesota Vikings.

Mark founded Mark J. Lindquist Enterprises, Inc. in order to bring smiles to the faces of people and ignite passion all over the world.

Mark is a former AmeriCorps member, as well as a former Sergeant in the United States Air Force and an Afghanistan War Veteran who currently maintains residences and offices in Fargo, North Dakota and Minneapolis, Minnesota.
---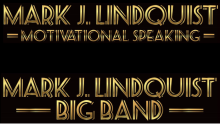 Categories:
Business Coaching,
Member | the100,inc.
Brady leads BNG's overall company direction, spending most of his time, negotiating contracts and new partnerships. Brady makes sure that the many departments of BNG are all working together in the same direction to achieve the company's goals. He has taken proactive steps in recent years to stop micromanaging and to give more control to department heads. Having very skilled individuals in each division of the company has been crucial to the companies recent growth. Brady now leads from a higher view and leaves more of the smaller, but important details, to his trusted team members.
– Brady Nash, CEO of BNG Team was honored to be featured in the list of Prairie Business' 40 under 40.
– BNG Holdings Inc. was awarded the #2 fastest growing company in North Dakota by Inc. Magazine. We were also awarded the honor of #1769 on the same Inc. 5000 list of fastest-growing private companies in America.
– Silicon Valley list of 50 Best Companies to Watch in 2016, BNG Team is referenced as an up and coming provider of business solutions in the SMB world.
Member since 12.7.2015 | thank you Brady!
Brady Nash | CEO
Welcome to the Business Connection Project!
This site is dedicated to sharing the stories, experiences, challenges, and lessons learned by entrepreneurs in the Red River Valley area.
Through interviews, blog posts, and podcasts, I hope to give area business owners and entrepreneurs an opportunity to tell their peers about themselves and increase the connection and support between members of the business community.
So join in! Post your thoughts and comments, engage in discussion, make new connections, help others, and maybe even learn something new. Who knows… your business might really benefit!
I'm looking forward to the conversation we all have together here on this site.
– Weston Henry, Owner