OUR MISSION at the100,inc. is
"To create unequivocal value for business owners and executives by connecting people to people, connecting people to projects and helping leaders lead.
To accept the challenge of epitomizing self-reliance while being the benchmark for collaboration.
To lead by example."
Within this initiative, we are proud to list many of the Fargo-Moorhead area's most-experienced and well-respected business coaches as Members. We're also honored by our associations, partnerships and Memberships with several local business networks.
Each business network offers unique value and opportunity.
We invite you to take in a meeting with one of the following groups and if it feels like a good fit for you…please consider joining! We have shared Members with each of these groups and are proud to be working together to build our FMWF business community!
what you know + who you know + initiative = success!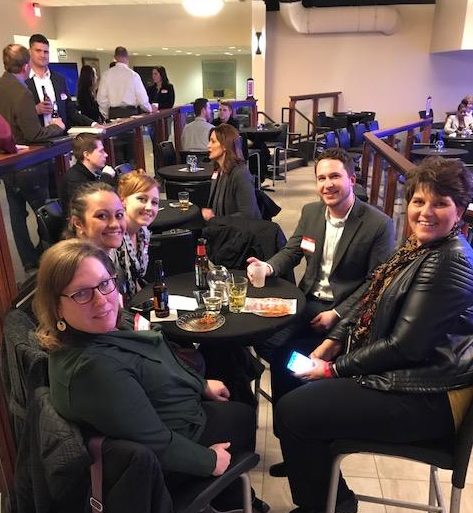 BUSINESS COACHES, CONSULTANTS, FACILITATORS & MOTIVATORS!
Hiring a business coach, corporate trainer or speaker for your company event is as individual an experience as buying a car.
It's a decision based on features, performance and price, but also (and perhaps, mostly) it's a decision based on personal preferences and a connection to you and your organization.
For the same reason that many of the best car dealers in Fargo are located in the SW corner of Main Avenue and I-29, many of the best business coaches and leadership trainers in Fargo-Moorhead are Members of the100,inc.
"Who's the best business coach?" The answer, is the one that gets the best results for YOU and YOUR company!
If I can be of assistance in helping you decide or making an introduction, please let me know. thank you, Kurt kurt@the100.work
One of these business experts is generally leading our 3rd Wednesday Executive Lunch Series events.
12.20.2018 Coaching and Training profiles are currently being updated