CLICK the BUSINESS NAME to view full profile
Biographical Info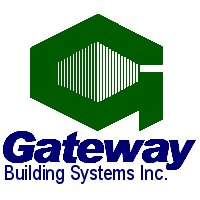 Gateway Building Systems has gained a hard earned reputation as a Design-Build General Contractor that holds experience, quality and reliability above all other considerations. When you select Gateway, you're getting more than a contractor. You are getting a full-service Design-Building General Contractor that will create the building solution that meets your needs. By combining creative design capabilities with quality products in masonry, concrete, wood or Butler steel buildings, we create a building that works for you. Since 1961, we have been dedicated to providing uncompromised service to our clients and professional growth and fulfillment for our employees. We listen to our clients, share their values and respond to their needs. In short, we take great pride in helping our clients see their dream become a reality.
Our commitment to building solid, lasting relationships is evident in our continued success. We strive to develop relationships that are based on respect, trust and honesty. This is what we firmly believe sets us apart from other companies and what has provided us with a list of distinguished past customers today.
Our design-build construction experience has served clients in the commercial, manufacturing and industrial markets extensively. And our in-house capabilities and design-build approach insures that your budget and schedule will be realized.
---