CLICK the BUSINESS NAME to view full profile
Biographical Info

Our Story
AdShark Marketing is a Digital Marketing Agency with headquarters based in Fargo, North Dakota.
It began with two young entrepreneurs who were passionate about Internet Marketing and wanted to build something awesome.  It's fitting that the two founders met as the result of a Google search.  Rick Berg, the original founder of AdShark Marketing, looked to Google to research other local companies that were offering similar services.
He found Fargo Web Strategy as one of the Google's top results. Sean Maki was the proprietor behind Fargo Web Strategy, and Rick reached out for a meeting.  The two realized their skills complimented each other well. They shared a vision of building a company that delivers revenue-driven results.  Three days later, their two companies merged and a new AdShark Marketing was born.
After merging in August 2013, the AdSharks were fortunate enough to see some early success.  They were able to deliver amazing results for their clients and started to grow. Now their team is larger and looking forward to adding more.
The AdSharks strongly believe in two things: driving sales and leads for their clients and creating an awesome work environment.  They believe that if they can do those two things well and hire the best people, then everything else will fall into place.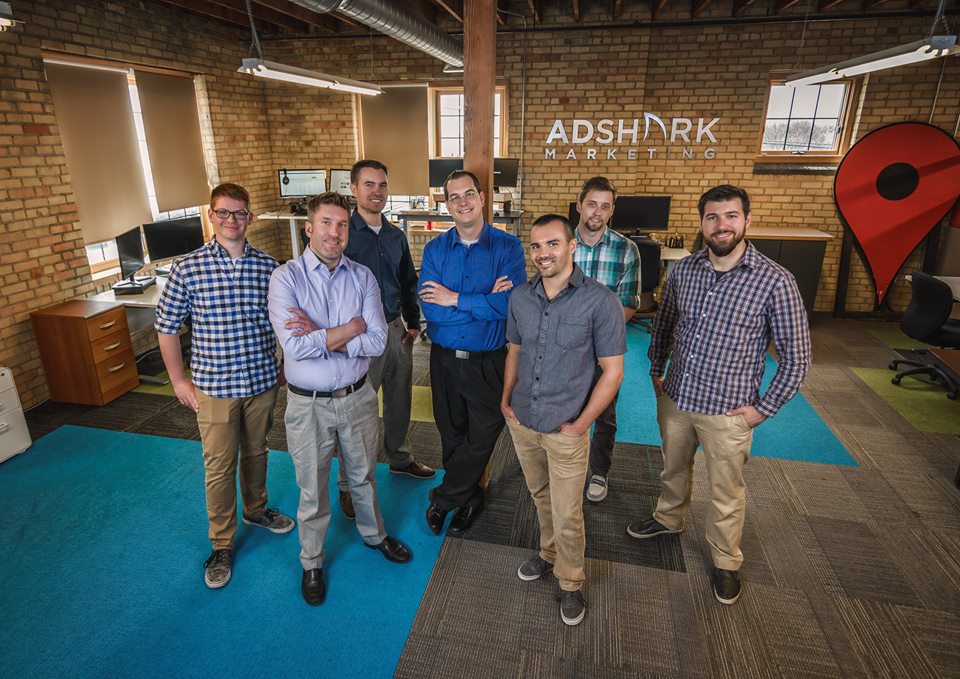 ---