LISTED BELOW by DATE OF ENROLLMENT #1 thru 200, SINCE AUGUST 14, 2015
Notes
founding Member #1
panelist 6.14.17: Traction Intro and Overview | panelist 7.20.2016: Tech Discussion
Wes is the go-to guy for our clients and employees, and for good reason. He's the guy who gets things done. It's no wonder; Wes is a self-made man who prides himself on being a lifelong learner. In his book there are no mysteries, only questions to be researched, answered and applied to solving your IT problems and helping you accelerate your business.
Prior to becoming one of the four founders of True|IT, Wes co-founded and operated another IT company for 11 years. He did it all in that company, from accounting and human resources to sales, tech support to software development. Before that he worked for an Internet services company, an online aviation parts broker and a local computer service company. All told, Wes brings more than 30 years of experience in IT service, support, programming, software development and IT operations to overseeing our Managed IT and Software Development departments. He also holds numerous IT and software development certifications.
Wes and his wife, Jennifer, have four children. https://www.trueit.com/portfolio-item/3-wes-henry/
---
Free Publicity Opportunity For You In Fargo INC! Magazine
Hello Fellow Members of The 100:
I'm excited to announce that I have an opportunity to write a series of articles and blog posts for Fargo INC! Magazine which focus on interviews with local business owners and entrepreneurs.
The purpose of the articles is to share your ideas, lessons, and insights with other business owners and entrepreneurs in the Fargo-Moorhead area. You get to tell your story, give advice to others who may be facing the same challenges you've already faced, and promote your business. In doing so, you'll be also be helping other entrepreneurs and business owners in the area.
As a business owner and entrepreneur myself (I'm on my 4th business right now, True IT) I am passionate about business, entrepreneurship, and life-long learning. So I'm very excited to have the chance to help promote entrepreneurship and fellow business owners right here in our area.
I'd like to start by opening up the opportunity to members of The 100.
There's no cost to you and it only takes about 1 hour of your time for the interview. It's painless, really!
If you're interested, please contact me at: wes.henry@trueit.com
I'm looking forward to meeting you and seeing you in the Fargo INC! magazine and blog!
– Wes Henry
Partner / True IT
Key Personnel:
Zac Paulson | CEO | zac.paulson@trueit.com
Ole Gjerde | COO | ole.gjerde@trueit.com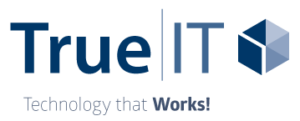 Categories:
active Member,
Executive Events attendee,
Executive Events panelist/speaker/sponsor,
Founding Member
Membership Capacity: 200 | apply
Our 
GOLD Sponsors – thank you!
Our Members by order of enrollment
Wes Henry, CIO/Partner

Barry Dresser, President

Josh Christy, Founder and CEO

Don Grande, President

Dean Vollmer, President

Ron Fuhrman, President

Darcy Pope-Fuchs, President

Doug Johnson, President

Wayne Bradley, CEO

Paul Hannaher, President

Deb Asp, President

Ben Meland, President

Neil Blanchard, CEO/Founder

Guy Nelson, President

Todd Fisher, President

Mark Giddings CPA, CEO

Jim Kasper, President

Jon Kungel, President

Tom Kading, President

Nolen Bertsch, President

Harlan Goerger, President

Patrick Emerson, Owner

Rick Berg, CEO/Co-Founder

Jorin Johnson, President

Steve Koep, President

Bob Gibb, President

Kristi Larkin, President

Zach Paxton, President

Vince Wuebker, President

Kevin Johnson, President

Scott Thuen, Owner

David Dietz, CEO

Jim Buus, President

Mike Graham, President

Ben Koppelman, President

Debby Jaeger, Owner

David Reid, President

Cindy Cole, President

Larry O'Brien, President

Cindy Tyo, President

Jon Lowry, PE, Owner

Brady Nash, CEO

Dan Parker, Owner

Kent Satrang, CEO/GM

Brett Colliton, COO

Dave Anderson, President

Mike Dragosavich, Publisher

Tracy Green, Broker/Realtor

Matt Lachowitzer, Founder/CEO

Shawn Weyer, Owner

Kari Score, President

Art Rosenberg, Owner

Chris Kennelly, Attorney

Brandon Pittenger, Owner

Brook Lyter, Owner

Stu Stockmoe, President

Jodee Bock, Founder

Mason Orth, DC, CEO

Kim Bjoralt, President

Mark J Lindquist, CEO

Ross Almlie, President

Russell J Schell, President

Nick Horob, Founder

Richard Cossette, President

Ken Storm, President

Bob Sinner, President

Jim Howe, President

Barry Maring, President

David Chapman, President

Roger Christianson, President

Mike Meagher, President

Judy Gartner, CLU, ChFC

Allen Ralston, Owner

Jessica Hoppe, Relationship Mgr

Kelly Wentz, Regional Mgr

Tim Eissinger, CEO

Chad Guttormson, Owner

Rob Burke, Owner

Rachael Boyer, CEO

Paul Highness, Partner

Steve Tweten, President

Mike Brevik, Owner

Sheri Larson, Executive Director

Steve M Dusek, President/CEO

Paul Smith, Regional Director

Heather Aal, Program Director

Mike Sundquist, Partner

Alex Warner, Founder/Chairman

Dayna Del Val, President and CEO

Edd Goerger, President

Deb Balzer-Plageman, Asst Director

Darren Rogness, President

Anthony Molzahn, Founder

Mike Troje, President

Dan Hicks, President

DJ Colter, Owner/Agent

Amber Metz, Executive Director

Ryan Keel, Owner

Chris Lange, President

Don Arvidson, Owner

Andrew Abernathy, CEO

Barry Gish, President

Chuck Hoge, Executive Director

Matt Magness, Executive Director

Dave Nelson, President

Andy Draeger, General Manager

Robin Nelson, Executive Director

Bill Erickson, President

Andrea Hochhalter, President

Kristi Ulrich, Executive Director

Paul Bougie, Visionary

House of Bouge Creative Services

David Hamilton, Executive Director

Russ Richards, Executive Director

Lonnie Pederson, Executive Director

Andy Rodgers, Personal Member

Stacie Loegering, Executive Director

Brenda Warren, Executive Director

Patrick Kirby, Founder

Melissa Rademacher, President

Jani Skala, CEO

Brandi Youngmark, Owner

Jarrod Nyland, Owner

Michael Comstock, President

Jared Ferguson, Business Services

Michael Johnson, President

Ciara Stockeland, Founder

Travis Beauchene, Artist/Owner

Sylvia Lunski, Designer/Owner

Kia Adams-Mikesh, Vice President

Dan Cash, Vice President

Dana T Sand, President

Dave Harmon, President, MD/DJ

Trent Lee, Vistage Chair

Dan Retzlaff, President

Peter Schott, Founder

Ty Ford, President

Mark L. Bjerke, Owner

Jim Hamel, CFO

Rick Stenerson, Media Consultant

Todd Berning, Owner

Adam Martin, Founder

Matt Chaussee, CEO

Char Gust, Owner

Sandra Vigen, Owner

Michelle Swanson, President

Molly Rohrer, Co-Founder

Lisa Bortnem Wiser, President and GM

Shelle Hagen, Owner/LMT

Jay Peltier, President

Alex Vasichek, Owner | Operator

Joe Heilman, General Manager

Mike Mulwani, SVP / Retail Market President

David Batcheller, President and CEO

Nicole Seaberg, Vice President

Ole P. Rygg, Owner

Janelle Albrecht, Owner/Agent

John Fisher, Executive Director

Simon Wilson, Executive Director

Ryan Such, President

Miranda Burfeind, Owner

.
.
capacity
from marketing, financial and coaching,
to office furniture, technology and attorneys,
everything that you need and
everyone that you need to know
to operate and grow your organization…
meet the business leaders of the100,inc. 
"Building professional relationships
and networks is the fundamental basis
of my business practice."