CLICK the MEMBER'S NAME to open their full profile
Notes
founding Member #1
panelist 6.14.17: Traction Intro and Overview | panelist 7.20.2016: Tech Discussion
Wes is the go-to guy for our clients and employees, and for good reason. He's the guy who gets things done. It's no wonder; Wes is a self-made man who prides himself on being a lifelong learner. In his book there are no mysteries, only questions to be researched, answered and applied to solving your IT problems and helping you accelerate your business.
Prior to becoming one of the four founders of True|IT, Wes co-founded and operated another IT company for 11 years. He did it all in that company, from accounting and human resources to sales, tech support to software development. Before that he worked for an Internet services company, an online aviation parts broker and a local computer service company. All told, Wes brings more than 30 years of experience in IT service, support, programming, software development and IT operations to overseeing our Managed IT and Software Development departments. He also holds numerous IT and software development certifications.
Wes and his wife, Jennifer, have four children. https://www.trueit.com/portfolio-item/3-wes-henry/
---
Free Publicity Opportunity For You In Fargo INC! Magazine
Hello Fellow Members of The 100:
I'm excited to announce that I have an opportunity to write a series of articles and blog posts for Fargo INC! Magazine which focus on interviews with local business owners and entrepreneurs.
The purpose of the articles is to share your ideas, lessons, and insights with other business owners and entrepreneurs in the Fargo-Moorhead area. You get to tell your story, give advice to others who may be facing the same challenges you've already faced, and promote your business. In doing so, you'll be also be helping other entrepreneurs and business owners in the area.
As a business owner and entrepreneur myself (I'm on my 4th business right now, True IT) I am passionate about business, entrepreneurship, and life-long learning. So I'm very excited to have the chance to help promote entrepreneurship and fellow business owners right here in our area.
I'd like to start by opening up the opportunity to members of The 100.
There's no cost to you and it only takes about 1 hour of your time for the interview. It's painless, really!
If you're interested, please contact me at: wes.henry@trueit.com
I'm looking forward to meeting you and seeing you in the Fargo INC! magazine and blog!
– Wes Henry
Partner / True IT
Key Personnel:
Zac Paulson | CEO | zac.paulson@trueit.com
Ole Gjerde | COO | ole.gjerde@trueit.com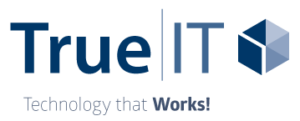 Categories:
active Member,
Executive Events attendee,
Executive Events panelist/speaker/sponsor,
Founding Member