CLICK the MEMBER'S NAME to open their full profile
Notes
founding Member #13
Interview with Wes Henry's Business Connection Project (Cash Flow) 
Executive Events panelist 8.16.17: Cash Flow Luncheon    Executive Expo Breakout Session presenter 1.24.18: Raising Capital
Neil is a serial entrepreneur, a natural problem solver and business leader.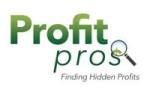 After a successful career in engineering and infrastructure development for the University of Washington, Neil moved into sales. Two years of selling medical services to physicians uncovered a new opportunity as laser aesthetics were just becoming popular. Neil's company Laser Advantage, LLC worked with doctors in seven states to jointly open and operate laser aesthetics clinics. After selling the line of clinics, he recognized the next opportunity: to consult with physicians and help them better manage, grow and operate their practices and clinics. He successfully grew Laser Advantage Consulting to a multi-million dollar business operating across all 50 states and 7 provinces.
After years of working with medical practices, he understood the broader challenges facing many small and medium business owners: businesses owners are generally not versed in finance and how to interpret standard financial reports. Upon realizing that half of small businesses fail after 4-5 years – even if they are profitable, Neil knew there had to be a better way. And so, Profit Pros® was born. Neil worked with local businesses in his home town of Fargo to develop and refine the concepts that are now codified in his SAAS product, Profit Pros® Profit Recovery Analysis Platform. Working with business advisors and CPAs, Profit Pros® has served over 200 businesses, and has ingested around 3 billion dollars into the Profit Recovery Analysis Platform, generating over $200,000,000 in profits recovered and counting.
Neil has served on the Fargo Rotary International Board of Directors as well as the Fargo Business Network International Board of Directors. His interests include golf, travel and spending time with family.
Categories:
active Member,
Executive Events attendee,
Executive Events panelist/speaker/sponsor,
Founding Member