**Feb 1-28, 2018 we are currently updating each of our Member listings**
Biographical Info
As a Personal Consultant, I am dedicated to helping individuals and businesses fill the holes in their lives by helping with any goals or needs.
With a wide range of work experience and having started five businesses of my own, I have experience to share. I had my Series 7, Series 66, Life & Health Insurance License and have my Real Estate Appraisal License.
In my most recent career, I worked as a Real Estate Appraiser.  I strive to help each one of my clients in a way that best meets his or her goals.
In addition to helping my clients, I am committed to helping my community.  I am currently involved with National Association of Professional Woman, Animal rescue groups and starting up with Therapy dogs.  I am also President of my Networking group, a Chamber Ambassador and involved in tips groups.
Away from the office, I also enjoy camping, cooking, hiking, dancing and fishing and have fished with members of the Professional Walleye Trail.  I live in Fargo and have 3 daughters: Liz is married and a Dr in Grand Forks, Brittany is a college graduate of Psychology from University of North Dakota and a Para Professional at Fargo South High School and Macey is in the Pharmacy program at North Dakota State University.
MPCfargo.com
Objective:
To provide professional service to businesses that need an extra set of hands to fulfill their marketing strategies and goals by assisting with their social media, special events, follow up calls, direct mail programs as well as outside networking without the commitment and expense of hiring a new employee.  We offer both short and long-term assistance.
Experience:
Kathey Llewellyn – (701) 238-9375, kathey@mpcfargo.com:  With a wide range of work experience and having started five businesses of her own, Kathey has experience to share.  She had her Series 7, Series 66, Life & Health Insurance License and Real Estate Appraisal License. In her most recent career, she worked as a Real Estate Appraiser.  Kathey strives to help each one of her clients in a way that best meets his or her goals.
Lisa Gigler – (701) 361-2349, lisa@mpcfargo.com:  Lisa has 20+ years of professional sales and marketing experience.  She previously worked at ArtCo Promotional Products and Kiira Designs in Fargo and has always enjoyed working with people, networking and sharing her creativity.  She also has sales manager experience.   Lisa graduated with a BS in Administrative Office Services from Mayville State University.
Kim Davidson – (701) 799-7142, kim@mpcfargo.com: Kim is a Sales and Marketing professional with 15 years of experience. Most recently she worked as Sales Assistant at Radio FM Media. Kim has strong networking capabilities and works with many area groups which enables her to provide contacts for her marketing clients. Kim is a creative thinker and enjoys the challenge of helping clients build their brand through social media channels. Kim graduated from Minnesota State Community and Technical College.
Memberships:
Fargo-Moorhead-West Fargo Chamber of Commerce
the100 (Exclusive membership for 100 local CEO's)
FUEL (Fargo-Metro Uniting & Empowering Leaders)
American Legion Auxiliary
References:
Kayla Swangler – Owner, Infinite Skin
Ben Anderson – Owner, Benjamin Custom Homes
Josh Gilleland – Owner, Griswold Home Care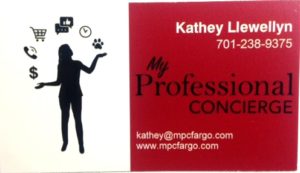 Categories:
Member | the100,inc.
listed on this page by enrollment date,
 1 thru 200.
Member roster beginning August 14, 2015…Day 1
Wes Henry, CIO/Partner True IT  

Josh Christy, Founder/CEO  Codelation

Neil Blanchard, CEO/Founder Profit Pros        

Jim Kasper, President Asset Mgmt Group, Inc  

Brad Jacobson, President/COO Western Banks                  

Steve Koep, President Fargo Snow          

Kristi Larkin, President Laurie's         

Dan Altenbernd, COO / Partner H2M

Larry O'Brien, President O'Brien Seed Co  

Cindy Tyo, President/Owner Travel Travel       

Jim Heyer | Heyer Engineering   

Jon Lowry | Lowry Engineering     

Brady Nash | BNG Team    

Dan Parker | Any Lab Test Now   

Kent Satrang | PetroServe USA    

Kathy Colliton  | Avalon Events Center

Dave Anderson | Dakota Monument

---

January 1, 2016 – official launch date

---

Mike Dragosavich | Spotlight Media       

Marcus Benoit | Steamatic of the Red River Valley

Tracy Green | Green Team Realty    

Matt Lachowitzer | Matt's Automotive Service Center  

Shawn Weyer | Weyer-for-Hire      

Kari Score | Dakota Storage Products                    

Art Rosenberg | Sunbelt Business Brokers              

Chris Kennelly | Kennelly Business Law    

Brandon Pittenger | FM Title Company  

Brook Lyter | Fargo Party Ride                                   

Stu Stockmoe | SaveCoin | Monitor Marketing  

Jodee Bock, Owner Bock's Office | Master Networks

Mason Orth | Chiro Health and Rehab  

Mark J Lindquist | Mark J Lindquist Enterprises  

Ross Almlie | FutureBright   

Brian Rinke | Success Energetics  

Russell J Schell | RJ Energy Solutions 

Mike Clevenger | Electric Vehicles Unlimited    

Kathey Llewellyn | My Professional Concierge  

Josh Gilleland | Griswold Home Care 

Nick Horob | Harvest Profit    

Cameron Wischer | Wischer Aviation   

Randy Klassen | RDK Enterprises  

Neal Johnson | Johnson & Sons Farm   

Perry Peyerl | The Computer Place     

Richard Cossette | TRS Industries    

Terry Loomis | KQLX Radio 

Ken Storm | K& T Irrigation  

Ryan Ottis | Ottis Farms 

Rick Harpestad | SRS Commodities  

Bob Sinner | SB&B Foods, Inc 

Jim Howe | Howe Seed Farm  

Barry Maring | Sonmar Companies    

Roger Christianson | Christiansons

Mike Meagher, Founder/President Sagency

---

     

January 1, 2017 – 1st Anniversary

---

Judy Gartner | Gartner Financial Network 

Allen Ralston | Allen Ralston Marketing

Jessica Hoppe CFP, Relationship Mgr Alerus Financial 

Kelly Wentz | Group Benefits Services                 

Chad Guttormson | Premier Lawn and Snow Removal 

Jeff Thomas | Cornerstone Banks 

Rob Burke | Yarn

Tom Shorma | WCCO Belting 

Paul Highness | Pro Resources

Steve Tweten | NoKota Packers

Dan Norwood | Norwood Sales

Mike Brevik | Cyberdogz 

Tim Beaton | FM Area Foundation

David Hunstad | Moorhead Business Association

Steve M Dusek | Dakota CDC

Paul Smith ND | Small Business Development Center

Heather Johnson | BBB of ND/MN

Mike Sundquist | Fiebiger, Swanson, West & Co.

Jesse Faul | Red E

Steve M Scheel | Scheels 

Alex Warner | Pedigree Technologies

Edd Goerger | Heartland Insurance

Deb Balzer-Plageman | University of Mary

Darren Rogness | Braaten Cabinets

Anthony Molzahn | Project Phoenix

Mike Troje | Midwest Construction Group

Dan Hicks Home | Design Supply

DJ Colter | DJ Colter Agency

Amber Metz | Lake Agassiz Development Group

Ryan Keel | College Smart 

Chris Lange | Northland Truss

Andrew Abernathy | Ritaway Investment Group

Barry Gish | Traction Planning

Chuck Hoge | NDSU Research and Technology Park

Matt Magness | MN Small Business Dev. Center

Teresa Lewis | Get Inspired

Dave Nelson | Knight Printing

Andy Draeger | Meridian Seeds

Robin Nelson | Boys and Girls Club of the RRV

Bill Erickson | Rapid Refill

Kristi Ulrich | Face It Together Fargo Moorhead

Paul Bougie | House of Bouge Creative Services

David Hamilton  | FM Opera Company

Russ Richards | Rebuilding Together FM

Diane Solinger | Jeremiah Program FM

Andy Rodgers | Personal Member

Stacie Loegering | Emergency Food Pantry

Brenda Warren | Bonanzaville

Angie Searls | Valley Mortgage, Inc.

Patrick Kirby | Do Good Better Consulting

Melissa Rademacher | Downtown Comm. Partnership

Jani Skala | SKA DI Enterprises, LLC

Brandi Youngmark | Interior Design

Jarrod Nyland | The Auto Spa

Michael Comstock | Comstock Construction

Jared Ferguson | NDDHS / Vocational Rehab

Michael Johnson | ClearPath Advisors

---

January 1, 2018 – 2nd Anniversary

---

Ciara Stockeland | Off Price Exchange

Kia Adams-Mikesh, Vice President  ND Grain Inspection

Dan Cash, Vice President  Midwest Radio FM

Dana T Sand, President | OK Tire Stores, Inc

.
.
.
.
.
.
.
.
.
.
.
.
.
.
.
.
.
.
.
.
.
.
.
.
.
.
.
.
.
.
.
.
.
.
.
.
from marketing, financial and coaching,
to office furniture, technology and attorneys,
everything that you need and
everyone that you need to know
to operate and grow your organization…
meet the business leaders of the100,inc. 
"Building professional relationships
and networks is the fundamental basis
of my business practice."