CLICK the MEMBER NAME to see full profile
Notes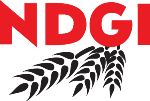 North Dakota Grain Inspection Service, Inc. "NDGI" and Illinois Official Grain Inspection "IOGI" are the federally designated laboratories licensed to officially sample and grade grain under the United States Grain Standards Act in their respective areas. While locally there may be other inspection labs operating, the USDA grants only one agency the authority to carry out and issue official inspections for that locale.
NDGI Service has been servicing the inspection needs of Eastern North Dakota and Western Minnesota since 1968. Steve Adams, Owner of NDGI, has always been an avid supporter of the official system, promoting the official inspection system to all that would listen and through published articles. Today, NDGI is a thriving family business. Steve's tenets to provide accurate results, timely service, and always pushing to improve the company, have grown the agency from its North Dakota headquarters in Fargo to operations in eight states.
NDGI has grown from 3 employees in 1968 providing service to a small local area to over 200 employees in 2016 servicing 8 states across the nation. NDGI prides itself in the important role they play in the grain marketing system. The intensity found in the grain marketing system rivals and exceeds most other industries, although those outside the grain industry rarely know this. A small mistake by the agency can have huge ramifications for commission houses, grain companies and the railroads. Steve Adams realized that being in this critical point, between all these forces required NDGI to continually look for better ways to provide timely service, and accurate results.
Categories:
active Member,
Executive Events attendee