CLICK the MEMBER NAME to see full profile
Notes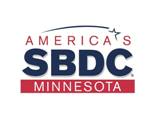 Small Business Development Centers (SBDC) were created in 1980 with a simple goal in mind: to help small businesses start, grow, and succeed. In general, the West Central Minnesota Small Business Development Center (WC MN SBDC) provides over 3,500 hours of no-cost business consulting to over 250 clients on a yearly basis. The WC MN SBDC assists in securing over $14 million in investment capital annually. The nine counties we serve are Becker, Clay, Douglas, Grant, Otter Tail, Pope, Stevens, Traverse, and Wilkin. The WC MN SBDC is a public and private partnership supported by the U.S. Small Business Administration (SBA), the Minnesota Department of Employment and Economic Development (DEED), Concordia College and other local partners.
Whether you're just starting out, planning a new stage of growth, or managing a current business the SBDC offers resources tailored to your very specific needs and goals. You can meet with our consultants or attend our events. 
The West Central Minnesota Small Business Development Center is hosted by Concordia College in Moorhead, Minnesota. Our offices can be found on the top floor of the Offutt School of Business located in the Grant Center.
Categories:
active Member