CLICK the MEMBER NAME to see full profile
Notes
interview with Wes Henry's Business Connection Project  | panelist at Feb 2017 Executive Breakfast: Defining and Tracking Your KPIs

Matt Lachowitzer was a one-man show when he opened his first shop in the back of Tom's Shoe Repair in Moorhead in June 2009. Within eight months, he bought the building and turned it into a four-bay shop. A couple of years ago, Matt bought a former bar on 43 ½ Street in Fargo, made an incredible investment and now, along with 18 employees services between 1600 and 1800 vehicles per month! In 2015 Matt was named Entrepreneur of the year by the Fargo Moorhead West Fargo Chamber. Matt credits 2 principles to their success… "I never put money in front of people and I try to hire the superstars," he said. "Those are my two highest guiding principles. I'm only as good as the people I surround myself with."  
Matt's interest in the automotive industry started at his family's farm working on anything with an engine he could get his hands on. He is an ASE Certified Master Automotive Technician and ASE Certified Service Advisor with over 23 years of experience in the industry. He is also a GM and Ford Master Technician and is very passionate about the automotive industry and making it better. One of his main goals is being able to change people's perception of the automotive industry and helping people learn that the FM area has great service centers.
Matt's passion for the automotive industry is fueled by being able to solve problems, seeing happy customers and knowing that every day is different, which keeps it fun and challenging. He's incredibly proud of the team he has brought together and is always striving to be better.
In his limited free time, he loves to spend it with his wife, Char, children, Kalin, Ryker and Krimsyn. They like to go fishing, snowmobiling, going to the cabin, four wheeling and attending concerts!
---
March 14, 2019 – Read how Matt developed his Loyalty Program for customer retention
Developing a Loyalty Program Ratchet + Wrench Magazine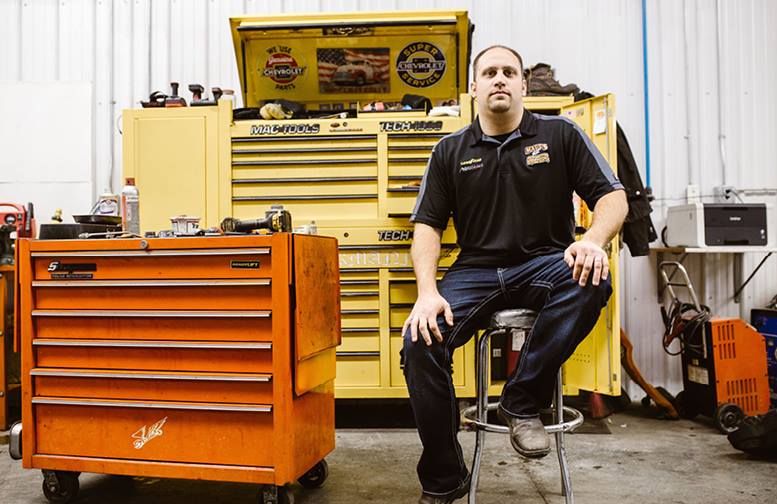 Categories:
active Member,
Executive Events attendee,
Executive Events panelist/speaker/sponsor,
Gold Sponsor Member