CLICK the MEMBER NAME to see full profile
Notes
Contract to manage any and/or all areas of small to large events and festivals.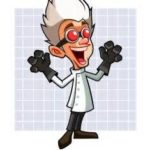 Mark is a highly-successful entrepreneur and P&L operations executive involved in multiple businesses including health clubs, publishing companies, public and private events, product distribution and TV, internet and multi-media outlets. Skilled marketing management professional who conceived, promoted, produced, and managed 7 Construction Expos that featured live demo's, training, education, entertainment as well as static displays. Seasoned marketing expert that has personally performed or managed all marketing disciplines and directed relationships in all areas of advertising and multi-media.
Past and current clients include Flatlands Country Music Festival, Scheels Arena, Lakes Jam, OTC ON ICE, JADE Presents, Productive Alternatives (Harmon's Heart of Baseball), Twin Cities Summer Jam. MAD can help with Marketing, Sponsorship's, VIP Experience as well a consulting on all areas of Event Management.
Categories:
active Member,
Executive Events attendee