Notes
Panelist: April, 2016 CEO's Roundtable | May, 2017 Board Development | Executive Expo 2018 Keynote Speaker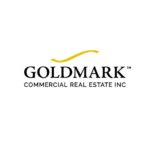 Jim is currently President and Managing Broker of Fargo-based GOLDMARK Commercial Real Estate.  He joined GOLDMARK Commercial in 1996 after spending nearly five years with the Fargo Chamber of Commerce where he served as Manager of Public Affairs and Business Development. At GOLDMARK Commercial he was promoted to Sales Manager in 2002, Managing Broker in 2005 after leading the merger with Schlossman Commercial and President in 2016.  In addition to running day to day operations of GOLDMARK Commercial Jim specializes in consulting, sales and leasing of office and industrial properties and takes particular interest in downtown city center projects.  Jim is also an active "Angel Investor" and real estate developer with interests in a variety of emerging companies and commercial property holdings.
Jim is a Fargo native, graduate of North Dakota State University and serves on several advisory boards including the NDSU Research & Technology Park, Greater Fargo Moorhead Economic Development Corporation, City of Fargo Tax Exempt Review Committee and the UND-based Dakota Venture Group. He is active in many community groups and activities and splits his time between homes in Fargo and Detroit Lakes.  
Categories:
Member | the100,inc.