CLICK the MEMBER NAME to see full profile
Notes
founding Member #9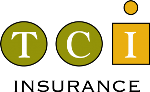 Doug Johnson, CIC, AFIS, is a crop insurance sales advisor with close to 20 years of selling experience. He has extensive knowledge of the agriculture industry, evidenced by his term on the John Deere Advisory Group whose members were describes as "experienced, committed and thought-leading John Deere crop insurance agents to provide guidance on market strategies." Dough has even been acknowledged by FSA representative for his grasp of the industry, stating, "there are not many folks in crop insurance that have your "inside baseball" knowledge.
Doug lives in West Fargo with his wife and four children. He enjoys spending time with his family, singing, golfing, motorcycling and time at the lake.
TCI Insurance is a full-service, locally owned independent insurance agency that has been providing clients protection since 1985.
Categories:
active Member,
Executive Events attendee,
Executive Events panelist/speaker/sponsor,
Founding Member