Notes
interview with Wes Henry's Business Connection Project  | panelist at Feb 2017 Executive Breakfast: Defining and Tracking Your KPIs

Matt Lachowitzer was a one-man show when he opened his first shop in the back of Tom's Shoe Repair in Moorhead in June 2009. Within eight months, he bought the building and turned it into a four-bay shop. A couple of years ago, Matt bought a former bar on 43 ½ Street in Fargo, made an incredible investment and now, along with 18 employees services between 1600 and 1800 vehicles per month! In 2015 Matt was named Entrepreneur of the year by the Fargo Moorhead West Fargo Chamber. Matt credits 2 principles to their success… "I never put money in front of people and I try to hire the superstars," he said. "Those are my two highest guiding principles. I'm only as good as the people I surround myself with."  
Matt's interest in the automotive industry started at his family's farm working on anything with an engine he could get his hands on. He is an ASE Certified Master Automotive Technician and ASE Certified Service Advisor with over 23 years of experience in the industry. He is also a GM and Ford Master Technician and is very passionate about the automotive industry and making it better. One of his main goals is being able to change people's perception of the automotive industry and helping people learn that the FM area has great service centers.
Matt's passion for the automotive industry is fueled by being able to solve problems, seeing happy customers and knowing that every day is different, which keeps it fun and challenging. He's incredibly proud of the team he has brought together and is always striving to be better.
In his limited free time, he loves to spend it with his wife, Char, children, Kalin, Ryker and Krimsyn. They like to go fishing, snowmobiling, going to the cabin, four wheeling and attending concerts!
Notes

Northland Truss Systems, Inc. was founded by Rick Pierce in 1992 and started with a handful of Truss Workers, two Truss Designers, one Truck Driver and an Office Manager.  Northland Truss designs and manufactures roof trusses and floor trusses for new construction.  Alpine Engineering of Pampano Beach, Florida approves all of our truss designs, in addition to furnishing the truss plates for manufacturing our trusses.
Rick Pierce hand-picked and thoroughly trained a top-notch management team.  With the passing of Rick on August 25, 2003, his wife Deb Pierce took over as the President and Owner of Northland Truss.  Deb guided our company in the direction that Rick had intended by working closely with the management team.  In May 2014 Deb sold Northland Truss to the management team which included Chris Lange, General Manager and President; Curt Mathias, Sales Manager and Corporate Secretary; Tim Nicklay, Production Manager and Vice President and Terry Short, Plant Manager and Treasurer.
With new ownership comes new improvements.  In spring 2015, a new roof truss table was purchased to increase productivity of roof trusses.  Also in 2015, 3 acres of land behind the plant was purchased to have extra storage space for completed trusses and to park trucks and trailers when not out on deliveries.
Notes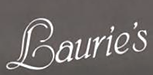 Kristi Larkin – Fargo born and raised, Kristi attended NDSU where she received her degree in Apparel & Textiles with a minor in Business. She worked at Laurie's during college from 1990-1994. After college she worked at Dayton's as an assistant buyer, then moved over to Sonnie's as an assistant manager. She took a break from retail and worked in outside sales, but later returned to to Laurie's to take over as owner in 2010.
Laurie's moved from 32nd Ave South to their new location on 45th Street in 2017.
Notes

I lead Vistage CEO peer advisory groups and conduct one-to-one coaching sessions for North Dakota business executives who want to become better leaders, make better decisions, and achieve better results.
The Vistage peer advisory group brings together CEOs from non-competing industries who are serious about professional and personal growth. In the confidential group setting, we challenge assumptions in a non-judgmental manner and empower each other to move our businesses and personal lives forward. The only agenda is to foster each other's development. It's lonely at the top, with few people to provide unbiased advice or to hold us accountable. A Vistage group provides a safe place to ask tough questions and drive better results.
Vistage Worldwide is the world's leading chief executive organization, with over 21,000 members in 20 countries. For more than half a century, Vistage has helped over 75,000 CEOs to grow their businesses, reach financial independence, manage stress, and achieve greater work/life balance.
Notes

Helping you achieve a Healthy Mind …  Teresa is an inspirational speaker, mindset coach and author.  She works one-on-one, in small groups, teams, and with any size audience. Great results are achieved when she gets to work with teams on an ongoing basis; monthly accountability plus group dynamics create huge strides forward. She is a certified coach and speaker with The 7 Mindsets. This allows her to share the principles that lead to happiness, meaning, success and fulfillment.
Teresa brings passion, optimism and integrity into her work. Her life experiences have paved the way for her to positively impact her clients. She's had over 25 years in the business world, with several years in human resources. What she loved most about human resources was the opportunity to provide others with encouragement and support and this is now what she brings to her clients. She is an engaging and interactive facilitator who brings practical application to ideas and dreams.
Keynote Speaker: Executive Expo 2018
Notes

Mark J. Lindquist is a nationally recognized motivational speaker, Lead Singer of the Mark J. Lindquist Big Band, world-touring entertainer and author of the books, "Passion! 8 Steps to Reignite Yours," "Passion! 8 Steps to Find Yours" and "Service! My Way of Life."  Mark has performed live for over 1.5 million people in 22 countries and 44 states throughout his career.  As an actor, he has appeared in ABC's LOST, CBS' Hawaii Five-O and the Universal Studios movie "Battleship."  He has performed for Grammy winning artists, Academy Award nominated actors, foreign dignitaries around the world as well as staffers at the White House.  Mark has been featured on CNN.com, C-Span, The Washington Post, The Washington Times, The Dallas-Fort Worth Star Telegram, The San Francisco Chronicle, The Miami Herald, The Houston Chronicle and the Korea Today Newspaper (Seoul, South Korea).
Currently, Mark travels the country delivering keynote addresses for businesses, colleges, young professionals networks, conferences and school assemblies.  He also performs the National Anthem for collegiate and professional sports teams and is the full-time National Anthem singer for the National Champion University of North Dakota Men's Hockey program as well as a guest performer for the College World Series, WE Fest, The Minnesota Twins, The Minnesota Lynx, The Los Angeles Dodgers and The Minnesota Vikings.
Mark founded Mark J. Lindquist Enterprises, Inc. in order to bring smiles to the faces of people and ignite passion all over the world. Mark is a former AmeriCorps member, as well as a former Sergeant in the United States Air Force and an Afghanistan War Veteran who currently maintains residences and offices in Fargo, North Dakota and Minneapolis, Minnesota.
Notes

"Giving back the gift of time"
As a Professional Concierge, I am dedicated to helping individuals and businesses fill the holes in their lives by helping with any goals or needs. With a wide range of work experience and having started five businesses of my own, I have experience to share. I had my Series 7, Series 66, Life & Health Insurance License and have my Real Estate Appraisal License. 
In my most recent career, I work as a Real Estate Appraiser.  I strive to help each one of my clients in a way that best meets his or her goals. In addition to helping my clients, I am committed to helping my community.  I am currently involved with National Association of Professional Woman, Animal rescue groups and starting up with Therapy dogs. 
Away from the office, I also enjoy camping, cooking, hiking, dancing and fishing and have fished with members of the Professional Walleye Trail.  I live in Fargo and have 3 daughters: Liz is married and a Dr in Grand Forks, Brittany is a college graduate of Psychology from University of North Dakota, attending UofW River Falls getting her Masters in Student Counseling and a Para Professional and Macey is in the Pharmacy program at North Dakota State University
Notes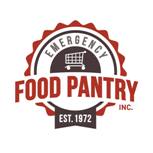 The Emergency Food Pantry is a food distribution program whose mission is to provide referred families and individuals facing emergency situations with one week's supply of healthy food. 
For over 40 years, the Emergency Food Pantry has been located in the Fargo-Moorhead community to help feed the citizens of Cass and Clay counties in times of crisis, unemployment, fire, family violence, medical problems, and other difficult situations. The Pantry provides hungry families and individuals with wholesome food to tide them over during these times of emergency.
http://www.emergencyfoodpantry.com/about.html
Stacie Loegering grew up in West Fargo, North Dakota.  She received her Bachelor of Science degree in Human Development at North Dakota State University and Master of Education at University of Minnesota – Duluth.  Stacie is our Executive Director.  In this role she directs all programs, operations, and services. In her current role she connects individuals and families in Cass and Clay counties to healthy food.  Prior experience includes 20+ years in nonprofit organizations working with individuals and families.  In each of her previous experiences she connected people with resources.  
Notes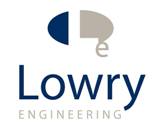 Jon Lowry, owner of Lowry Engineering is a civil engineer with over 7 years of experience specializing in transportation engineering and private development. Lowry's background and experience provides him with a strong foundation to successfully take on and complete residential and commercial subdivisions, municipal utility improvements, roadway improvements, and transportation projects. His responsibilities include subdivision site planning, building site planning, street and utility design, storm water management design, report preparation, project management, bid administration, and construction inspection. While not in the office, Jon has three children, a five year old girl, two boys, three and three months, with his wife of 10 years. The Lowry's enjoy their family time together by playing games, and spending lots of time in the lakes area, being they are located so close in Hawley, MN.
Notes

My passion for working with people, combined with creative design and technical expertise in everything I do assures you a well-designed, creative project. With over 30 years of design industry experience, I have extensive experience with cabinets, flooring, furniture and draperies. I bring to my clients an understanding of the construction process as well as trusted relationships with local contractors, trade partners and architects. This unique combination will provide you with exceptional results. When designing, I pay close attention to your needs and preferences. We will work together to create beautiful functional spaces that perfectly reflect your personality and compliment your lifestyle.
I believe in giving back to our community and am passionate about helping those less fortunate. I am actively involved at my Church as well with FM Home Builders Association, Rotary International and Rebuilding Together. Serving others has become a cornerstone value that Design Direction's success has been and will continue to be built on. A Fargo resident, I enjoy spending time with my husband, our children and friends.
Design Direction is an interior design company in Fargo, ND offering a full Tool Box of services and products for new construction, remodeling, and redecorating. We carry a complete line of floor covering products, from hardwood, and ceramic tile to carpeting, and window coverings, from blinds to custom draperies and bedding. We partner with a great team of professional installers to complete your project. We also assist clients with services such as interior decorating, design, cabinet layout, space planning, furniture, accessories, stain and paint selections. When you work with Design Direction you can expect us taking time to get to know you, as every client is unique. Your home or office will reflect "you" when we are finished.
Notes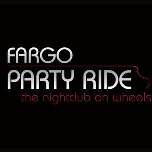 The PREMIERE limo bus/party bus service for the Fargo/Moorhead and surrounding area
Serving an area including Grand Forks, Wahpeton, Fergus Falls, Detroit Lakes, Valley City, and beyond. Commercially insured for interstate travel. Fargo Party Ride is dedicated to enhancing the local limousine, wedding transportation, limo bus, and party bus scene. If you are looking for "more" out of a limo party bus service for any occasion, you found the right place! We now have 7 unique Limo Buses with premium features! Reservations are always on a first-come, first served basis, for all occasions, so contact us today! USDOT#1833216/MC#667792