Notes
the100,inc GOLD Sponsor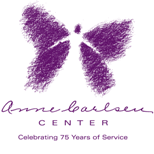 Dr. Anne Carlsen, our namesake and former administrator, believed in the worth of every individual. Throughout her life she exemplified strength and nurturing, advocating for individuals with disabilities, and teaching them how to advocate for themselves, while creating a life of independence.
The Anne Carlsen Center offers a rich tradition of educational, residential, therapeutic, evaluation, and community-based services. Our individualized services include care for individuals — and families — of all ages with cerebral palsy; orthopedic, vision and hearing disabilities; autism, pervasive, and other behavior disorders; and other medical acuities.
Tim started with Dakota Boys and Girls Ranch – then called Dakota Boys Ranch – as a live-in house manager in 1983. He worked his way up the organization to Vice President of Programming and played an integral role in the development of co-ed programming and Ranch services throughout the Red River Valley.
He will provide the leadership, management and vision necessary to help grow the organization and ensure financial strength and operating efficiency. Eissinger has a bachelor's degree in psychology and a master's degree in clinical counseling from NDSU.
Notes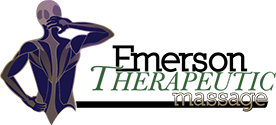 After graduating from the Florida Academy of Massage in 1995, Patrick Emerson returned to the Fargo area and began his massage therapy career working out of chiropractic offices. After about 4 years he realized that his massage schooling had not prepared him to treat those who were suffering with pain. Using the Relaxation/Swedish model taught to him in school, any positive results achieved with clients were temporary at best. The seminars Emerson attended at the time taught the "rub where it hurts" model, which he found to be ineffective. After 7 years of practice, Emerson was frustrated and worse, bored.
While driving to Bismarck for the ND chapter of the American Massage Therapy Association Convention, he was trying to decide how to tell his pregnant wife, along with their four and two year old children, that he might return to college to pursue a degree as a healthcare professional. That year the presenter at the AMTA Convention was Paul St. John. Emerson had heard good things about St. John's method of Neuromuscular therapy, or Therapeutic Massage. While listening to the presentation, Emerson was baffled as to why this method wasn't being taught in every massage school in the country. This was the true massage therapy! When St. John demonstrated his therapy method, Emerson felt that he had seen a miracle and described the moment as the epiphany that gave him the realization he "did not have to go back to college and could stay a massage therapist!". He now knew that Therapeutic Massage was what he was meant to do.
Since then, Emerson has attended all of the St. John's seminars. He has been fortunate to have been taught by Paul St. John personally, as well as by his excellent instructors. Four years after his epiphany, Emerson became certified in the St. John Method of Neuromuscular Therapy. Recently, Emerson has reached the Advanced Trained level of Primal Reflex Release Technique (the treatment of muscles after a traumatic event). He continues to be passionate about therapeutic massage and inspires to learn and to better serve those who suffer from pain and find themselves in his office.
Notes

Rapid Refill Fargo is a veteran owned and operated retail store. Rapid Refill Fargo is focused on providing our customers outstanding customer service. Rapid Refill is committed to being involved in our community. Cleaner and friendlier, we want to make our community a better place to live.
Rapid Refill Fargo is a total print solutions provider for consumers, businesses, educators and community organizations. Our store carries extensive inventories of popular brand name inkjet and laser toner cartridges like HP, Canon, Dell, Epson, and Lexmark, as well as Rapid Refill Fargo brand inkjet and high quality remanufactured laser toner cartridges for virtually every printer model.
SISTER COMPANY TOTAL IMAGING: Total Imaging has offered exceptional customer service since 2005 when we opened in West Fargo and we continue that service today while now being co-located inside of Rapid Refill. Our best products include ink, printed lots of promo products and more.