Hiring a business coach, corporate trainer or speaker for your company event is as individual an experience as buying a car.
It's a decision based on features, performance and price, but also (and perhaps, mostly) it's a decision based on personal preferences and a connection to you and your organization.
For the same reason that many of the best car dealers in Fargo are located in the SW corner of Main Avenue and I-29, many of the best business coaches and leadership trainers in Fargo-Moorhead are Members of the100,inc.
"Who's the best business coach?" The answer, is the one that gets the best results for YOU and YOUR company!
---
If I can be of assistance in helping you decide or making an introduction, please let me know. thank you, Kurt kurt@the100.work
One of these business experts is generally leading our 3rd Wednesday Executive Lunch Series events. See Lineup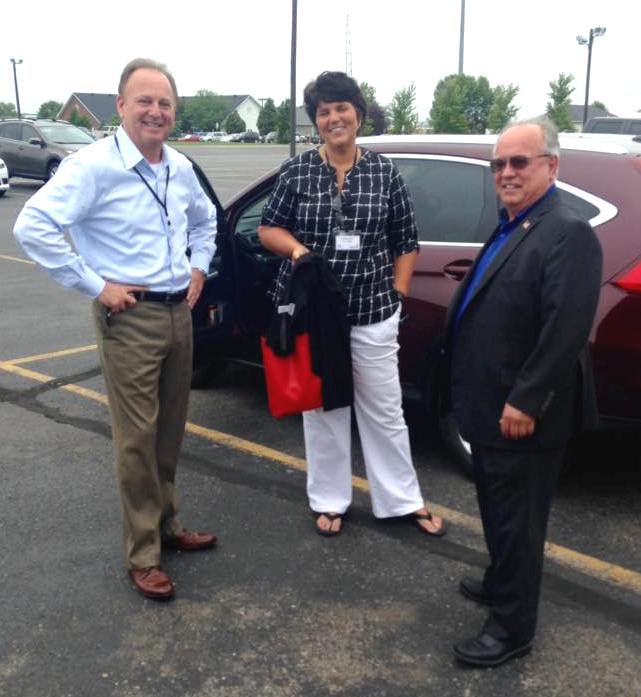 Brian Rinke | Jodee Bock | Harlan Goerger
12 Benefits of Hiring a Business Coach
1

|  To create an actionable strategic plan for growth and increased profits
2

|  To help you define key objectives and a clear vision for your business
3

|  To provide the accountability and support that will propel your success
4

|  To create systems that produce consistent and predictable results
5

|  To spend more time as the business owner and less time as the business operator
6

|  To have an objective opinion from an experienced and trusted advisor
7

|  To help you stay on track, prioritize and better manage your time
8

|  To create a team you can count on and one that believes in your vision
9

|  To relieve the bottleneck in your production, which impedes output
10

|  To improve internal communication, ensuring everyone understands
11

|  To improve efficiency, productivity and customer satisfaction
12

|  To encourage you to reach beyond what is familiar and comfortable
Meet our Coaches, Consultants and Facilitators

701.205.1913
Member since May 26, 2016
Meet Mark
Mark J Lindquist Performs for the Largest Crowds In America
Mark performs over 100 times per year and no event is too small, no crowd too large!  Whether it be a small monthly meeting with 24 people or a major corporate conference with thousands in an arena, Mark would love to make an impact on your people!
As seen on ABC's LOST, CBS' Hawaii Five-O and the Universal Studios movie "Battleship," Mark J Lindquist is a nationally recognized motivational speaker, highly sought-after success coach, lead singer of the Mark J Lindquist Big Band, world-touring entertainer, US Air Force and Afghanistan war veteran, and author of the books, "Passion! 8 Steps to Reignite Yours," "Passion! 8 Steps to Find Yours" and "Service! My Way of Life."  
Mark has performed live for over 2.5 million people in 22 countries and 44 states throughout his career.  He has performed for Grammy winning artists, Academy Award nominated actors, foreign dignitaries around the world as well as staffers at the White House.  Mark has been featured on CNN.com, C-Span, The Washington Post, The Washington Times, The Dallas-Fort Worth Star Telegram, The San Francisco Chronicle, The Miami Herald, The Houston Chronicle and the Korea Today Newspaper (Seoul, South Korea). http://www.markjlindquist.com/bio.html 
Learn about the six pulse points most businesses should be addressing at Sagency
Get a Grip – Chapter 1
Traction – Chapter 1
Rocket Fuel – Chapter 1
Decide – full ebook
Tax Organizers | Lease Questionaires | W-9, I-9, W-4 more
to receive the latest strategies, data and hacks not published anywhere online.
Own Your Story: Goals to Glory
Own Your Story: The Invitation
Inviting Dialogue: Inspiring Stories About the Power of the Master Mind
The 100% Factor: Living Your Capacity
Don't Miss Your Boat: Living Your Life With Purpose in the Real World
Teresa Lewis | Keynote Speaker
at North Dakota Small Business Development Center