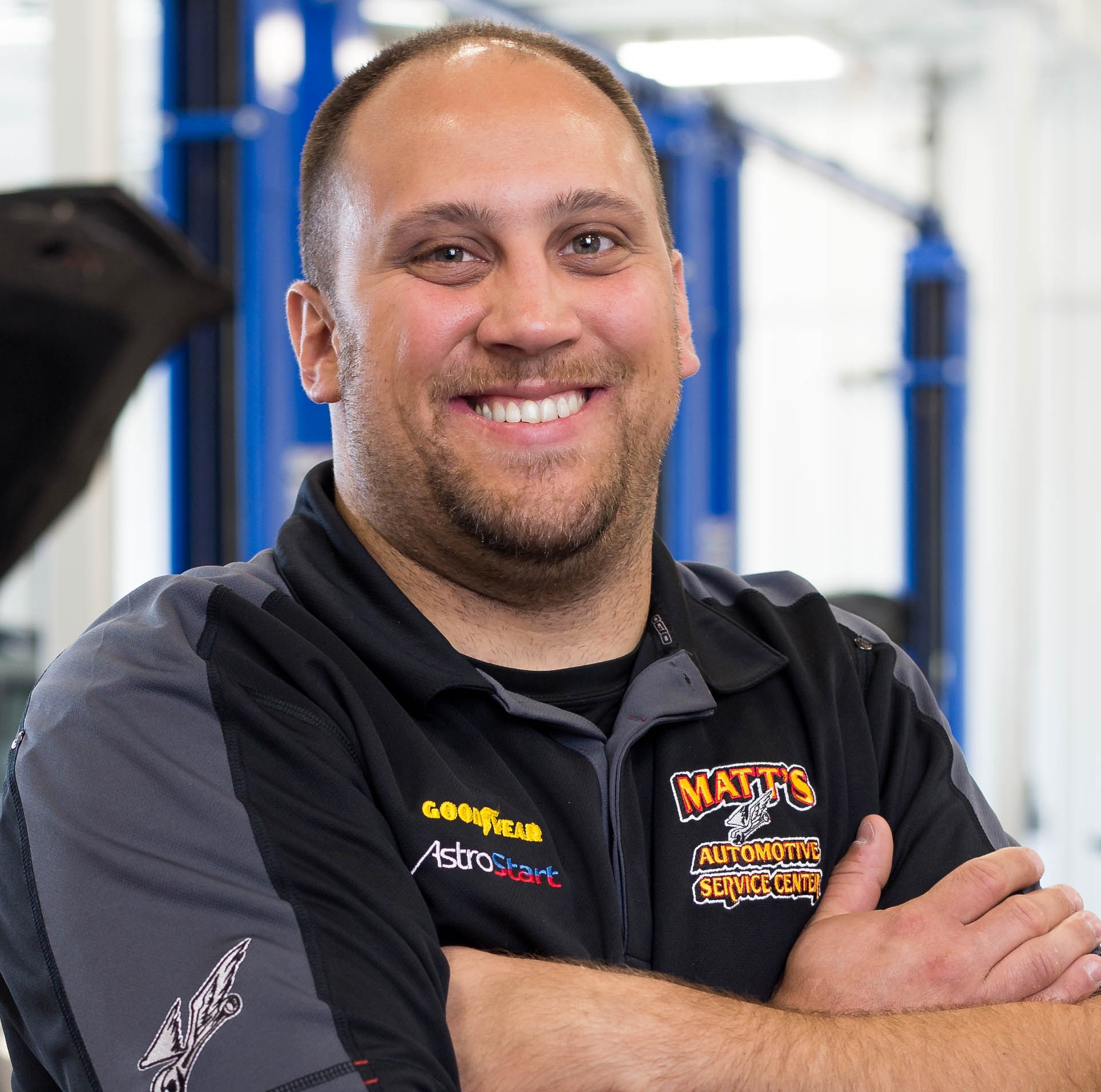 The Executives' Club of Fargo-Moorhead Member since January 30, 2016
Founder and CEO
Matt's Automotive Service Center visit site
Additional companies:
Hammer Promotional visit site
Hammer Consulting
Valpak of Fargo Moorhead visit site
Lachowitzer Investments
Hammer Industries
A Conversation with Matt | Nov.15, 2019
Business Goal? To make an impact on our communities
Personal Goal? To be the best husband, father, and person I can be everyday
Your motivation? Coaching others to get to their "magic moment"
Favorite Quote? Every day you wake up and have one job; To be better than yesterday
Something people may not know about you? I wanted to be a farmer or a lawyer, not an automotive technician or business owner
Where did you grow up and where did you learn what you know? Herman, MN. I learned how to work hard from my parents.  What I know now, is that I don't know it all and I need to surround myself with awesome people that make me better.  I learned that from having them around me as they make me better.
What's the best advice you've gotten? Hire people better than you, always
If I were applying for your job, how would you describe it to me? I would say my job is probably now the least important to make sure day to day operations happen.  My job is to lead the direction of our company and set goals and plans to get us there. 
What characteristics or qualities would you look for in your replacement? They care about people and know how to effectively manage a team to make them believe in the same thing
---
Tell us about Matt's Automotive…
When was your company founded? 2009
How many employees and locations? 37 team members, 5 locations
Describe your purpose? My purpose is change peoples perception when it comes to the care of their vehicle.
Where do you see your organization in 10 years? 7-12 locations, outside of FM area and growing
What's your "secret sauce"? What sets you apart from your competition? Our people and how intently we hire.  We don't hire people for skill set, we hire for their aptitude.  We have a saying displayed on the wall at each of our stores that states: "May those who enter as guests leave as friends." It's important to us that people know we are not just here to fix your car and send you out the door; we are here to be your trusted friends and advisors when it comes to your automotive needs.
Company Core Values
Employ the superstars

Never put money before people

Fuel growth and innovation in everything we do

Be a pillar in our local communities

Provide our team members with a stable and fun work environment

Be passionate in every moment

Deliver WOW through our service

Be more than just and experience, and set a new standard
What makes your team the best? Why do employees choose you? The Matt's Automotive team is made up of 100% super stars. These are people who, by their nature, go above and beyond. The team here shows up for one another, and they show up for our customers. They genuinely love what they do, and it shows. Who wouldn't want to be a part of that?
What's the most rewarding part of what you do? Having the opportunity to coach my staff and watching them succeed and overcome roadblocks is incredibly rewarding. We are not just a team; we are a family. We work hard, but we also have a tremendous amount of fun together, and I believe that is carried on to our customers.
What do you like to do when you're not working? I love fishing, riding ATV, watching football, and traveling either with my wife or our whole family
What are you working on today? Working to complete our new building
Current Boards/Advisory Councils?
· MSTATE Automotive Advisory Board
· The Executives' Club of Fargo-Moorhead (the100,inc.) Leadership Council
· AASP-MN Mechanical Advisory Board
Description of additional companies Owned:
1. Hammer Promotional Promotional products, marketing services, Website design, graphic design
2. Hammer Consulting Business & Personal coaching, Business Consulting, Leadership Development, Staff Training and Development
3. Valpak of Fargo Moorhead Direct Mail Marketing
4. Lachowitzer Investments Real Estate Development
5. Hammer Industries Environmentally safe floor cleaning products
Thank you Matt and Congratulations!