the 3rd Wednesday of each month, Fargo-Moorhead business leaders come together at the Avalon Events Center's Sheyenne Room 
for a conversation specifically designed to address the unique challenges of life at the top.
Thought-provoking topics are discussed in an open-forum, led by fellow private-business owners, serial entrepreneurs and executives. 
Hosted by the100,inc. and open to Members and non-Members.
Please join us!
3rd Wednesday of each month

11:30am to 1:30pm

Avalon Events Center | Sheyenne Room

$60 at the door | $50 in advance | $30 Members
Weekly: Members Roundtable Lunch @ Porter Creek (private)
Monthly: 3rd Wednesday Executive Lunch @ Avalon (public)
Quarterly: Member Social @ Member business (private)
Annually: Executive Expo @ Avalon Events Center (public)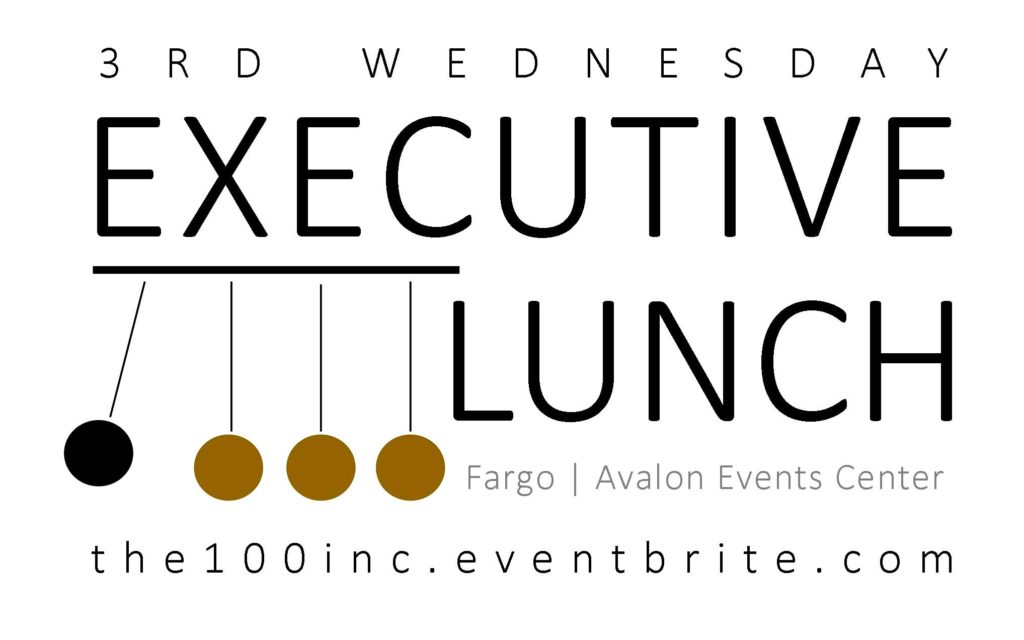 CEO Wellness
Wednesday, Dec 7, 2016
facilitator
Jodee Bock | Bock's Office
panelists
Dr. Mason Orth | ChiroHealth & Rehab
Kathey Llewellyn | My Professional Concierge
Patrick Emerson | Emerson Therapeutic Massage