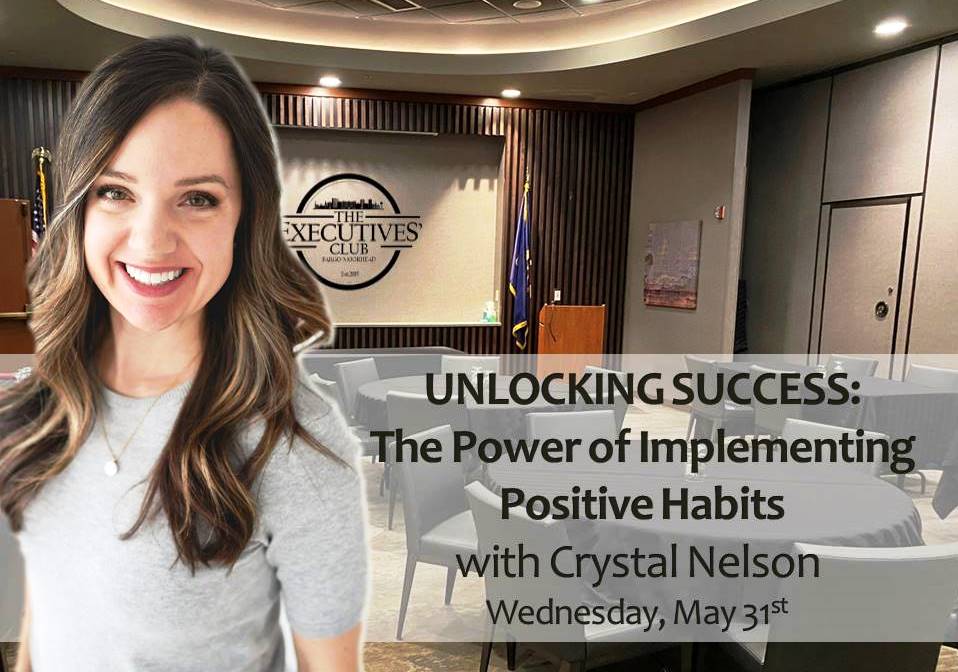 UNLOCKING SUCCESS: The Power of Implementing Positive Habits, with Crystal Nelson
4
4 people viewed this event.
In the quest for personal growth, achievement, and happiness, there's one powerful tool that often goes underestimated: positive habits. Habits shape our daily lives and have a profound impact on our overall well being. By consciously cultivating positive habits, we can transform our lives, boost productivity, and foster a mindset of success.
I'll be talking about the research associated with creating positive habits and how to set goals for new positive habits. My goal is for everyone to identify a positive habit that they would like implement into their life. I'll include a space on my handout for people to write this down.
About Crystal:
Crystal Nelson is an Occupational Therapist, Certified Ergonomics Assessment Specialist – Level II, Remote Ergonomics Assessment Specialist and the owner of Fargo Ergonomics.
She graduated with a Master of Science in Occupational Therapy degree from the University of Mary and has certifications in functional capacity evaluations, functional job assessments, and pre-work screens/post-offer employment testing.
Crystal is an expert in work-related injury prevention for every workplace, including industrial, manufacturing, healthcare and office environments. Her experience as an occupational therapist and and her expertise in the treatment of upper extremity injuries fuels her passion to help people prevent the onset of musculoskeletal disorders.
Teaching and educating others is what Crystal loves to do. She is also an adjunct professor at the University of Mary – Fargo Campus for doctoral level occupational therapy program.
Crystal is the Founder and Owner of Fargo Ergonomics and sister company, Alter Ergo.