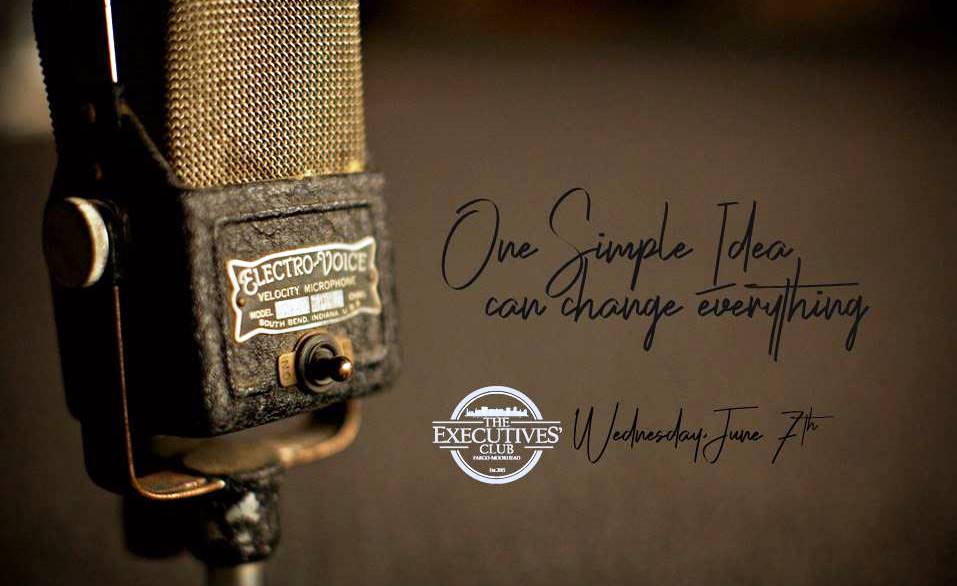 One Simple Idea can change everything
6
6 people viewed this event.
There were about seven of us sitting around a table. It was the same seven people that came up with the ideas, did the work, and in general, made things happen. We were tired. We needed new ideas, new energy and some new people in order to keep the organization going. We didn't have them. It was a pretty somber situation. We were ready to give up and were thinking about dissolving the organization. Maybe it had run its course.
And then, one person came up with an idea that lit a fire under all of us! We started brainstorming. We felt a wave of new energy. Instead of throwing in the towel, we were throwing ideas into the ring! As we walked out of the meeting that night, we looked like a different group of seven – in fact – we were a different group!
Are you discouraged? Tired? Stuck? No ideas or energy? No one coming to the rescue? Ready to call it quits? Don't give up now!
All it takes is one idea, one person, or one turn of events to renew your strength to keep going. You need to believe, even when you can't see how it is going to work. Many people give up on projects, dreams, and people just when the tide is about to turn. Things are lost or let go of that could be restored.
In the case of the meeting I attended years ago, that meeting not only renewed the seven who were there, but the organization has flourished and touched a lot of lives over the years.
Give up now? No way! Perhaps the best is yet to be.
Bring your situation, maybe one of us will have that one simple idea.
Bring your expertise, maybe one of us could use your idea.